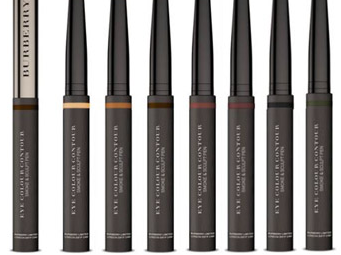 Burberry Eye Colour Contour Pen
Introducing Eye Colour Contour, Smoke & Sculpt Pen. A mistake-proof wand designed to shape and smoke eyes with precision and ease, Eye Colour Contour is versatile and multi-use.

The precision dome tip fits naturally into the curves of the eye. Add dimension and depth by sculpting the eyes, illuminate and widen with lighter shades or capture an intense smokey result by smudging the pen along the lash line.

Available in seven runway-inspired shades.
Eye Colour Contour Smoke & Sculpt Pen 100 Natural, 104 Almond 1.5g, 106 Pale Copper 1.5g, 108 Midnight Brown 1.5g, 112 Rosewood 1.5g, 116 Dusky Mauve 1.5g, 124 Stone Grey 1.5g
Burberry Eye Colour Contour Pen RRP: $49