A MAGICAL NEW BARBIE MUSICAL FILLED WITH WONDER, ENCHANTMENT AND ADVENTURE
It's time to set sail with Barbie™ in the full-length, original musical
Barbie
™
Island Princess
&trade. The second Barbie™ musical following the incredibly successful Princess and Pauper, Barbie™ as the Island Princess™ - follows beautiful island girl Rosella™ in her quest to find out about her past and introduces young fans to a luminously enchanted Barbie™ world where they can live out their princess fantasies and dreams.
After being shipwrecked on an island as a little girl, Rosella grows up learning to talk and sing with a family of loving animals. When Prince Antonio discovers their tropical paradise, curiosity about her past leads Rosella™ to journey with the prince to his castle.
Featuring nine fantastic new songs and more charming, loveable Barbie™ friends including the red panda Sagi™, the peacock Azul™ and baby elephant Tika™, Barbie™ Island Princess™ through its heart-warming ending shows that when love guides you miracles may be closer than you know.
Now available to own on DVD,
Barbie
™
Island Princess
™ is a must-own collector item for all Barbie™ fans and will be supported by a range of dolls, toys and other consumer products by Mattel.
Classification: G
Genre: Family Animation
Duration: 70 mins approx
Price: RRP $29.95
Special features:
Barbie™ Island Karaoke Club

"I Need to Know" Music Video

DVD-ROM Feature: Sheet Music, Lyrics, Activities and Island Fun!

Review: Having seen a snipit on the 'Barbie 12 Dancing Princess' dvd, I was curious how this one would compare, as 12 dancing princess which made such a big impact. 'Barbie Island Princess' is a beautiful original Barbie tale that incorporates many camo royal appearances from previous original Barbie movies.

After a wild storm, Ro is strandard on an island with no memory. Adopted by some local animals, she learns to talk to animals and enjoys her tropical paradise home. When Prince Antonio discovers her island, Ro becomes curious if there is someone missing her.... a lost family.Never afraid of adventure Ro sets out to find her family but discovers that she has feelings for Prince Antonio, who has been promised by the King to Princess Luciana.

Ro's displays compassion, love, loyalty, and respect for nature. What young girl hasn't dreamed of talking with the animals, my 5 year old thought it was the "best one yet", and thought the friendly crocodile scene was hilarious. Barbie has outdone herself this time with some truly magical songs, that would melt any heart. Barbie Island Princess is a timeless movie that your children will cherish.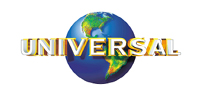 www.universalpictures.com.au

BARBIE and associated trademarks and trade dress are owned by and used under licence from Mattel, Inc. a 2007 Mattel, Inc. All Rights Reserved

Order Now from Chaos