SEMINAR HIGHLIGHTS PROGRESS WITH AUTOIMMUNE DISEASES
Most of us can only imagine how debilitating it would be to live without our body's only natural line of defence. Unfortunately, it is a reality for over one million Australians - an issue that will be addressed in the Garvan Institute's free public seminar on autoimmune diseases on
July 17th, 2007
.
About 5% of the Australian population suffer from an autoimmune disease, and approximately 75% of these are women. Autoimmune diseases such as Type 1 Diabetes, Lupus and Sjögren's syndrome occur when the immune system turns on itself and starts attacking healthy cells and tissues. While the causes of these conditions are not fully understood, medical research by the Garvan Institute has made several recent breakthroughs in conquering the complexity of the immune system.
Garvan is internationally recognised as a leader in gene-based medical studies and is committed to discovering new insights and raising awareness about major diseases.
As part of its ongoing commitment to increasing public knowledge of health and medical research, Garvan will be holding several free public seminars this year. The first, on autoimmune diseases, will be held on Tuesday 17th July and will discuss the occurrence, prevention and treatment of autoimmune diseases.
Presenting the seminar will be an expert panel of speakers including Garvan's Professor Don Chisholm. "While there have been enormous improvements in the treatment of type 1 diabetes in the last three decades, the real hope for the future is modifying autoimmune processes to prevent the disease," he says. "It's important for the public to be aware of type 1 diabetes as an autoimmune disease so that children aren't falsely blamed for encouraging the condition through poor diet."
Professor Chisholm, who has been involved in diabetes research and clinical practice for over 35 years, will be painting a clinical picture of type 1 diabetes by outlining its correct management and prospects for health and longevity.
"Type 1 Diabetes is a disease that affects 140,000 Australians, leaving them with a lifetime of insulin injections, finger-prick tests and the constant fear of disease complications such as blindness, heart disease and kidney failure." says Mike Wilson, CEO of the Juvenile Diabetes Research Foundation. "Medical research such as the world-class work being carried out at the Garvan Institute is a proactive step in our search for a cure."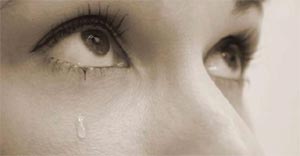 Autoimmunity Research Unit Director Professor Fabienne Mackay will be highlighting Garvan's approach to finding new ways of targeting lupus and Sjogren's syndrome. "The complications caused by lupus and Sjögren's syndrome severely affect the patient's lifestyle, place enormous pressure on families and are often fatal," says Professor Mackay. "There are still many questions to be answered about these diseases, and the public should be educated on how devastating they are so that more can be done for patients."
As a result of her extensive research, Professor Mackay is listed as an inventor on 22 patents for prospective new medicines.
"The Garvan Institute plays an important part in the diagnosis and management of lupus," says Ben Jackson, Executive Officer at the Lupus Association of NSW. "With the continued research undertaken by Garvan scientists, and funding provided by the Lupus Association of NSW, we are striving towards the common goal of developing a treatment that reduces disease symptoms without affecting the healthy side of the immune system."
What: Garvan's FREE public seminar on autoimmune diseases will be held at the Institute

Where: 384 Victoria St, Darlinghurst

When: Tuesday 17th July

Time: 5pm - 7pm (doors will open at 4:30pm).
Afternoon tea will be provided, for which a gold coin donation is appreciated.

Bookings: Seats are limited, so registration is essential. To enrol, phone 02 9295 8110 or visit www.garvan.org.au