Interview with Aid Rawlins, Mazuma Mobile Managing Director
Question: What is the right age to give your child access to a mobile phone?

Aid Rawlins: It varies. Each family and child will be different. The age will depend on many variables, including the child's maturity. Today's society is becoming more accepting of early mobile access for children, largely for safety and connectivity reasons.

We live in a fully immersed digital world where resistance against phone access for children has a shelf life. It's about educating the parent too as there are many parental controls available. When the time comes, it's important that parents set their own boundaries for their children. To get to that point, I think the time will present itself once the pendulum swings from protecting their innocence by not having phone access to hindering their growth or compromising their safety. Ultimately, it's a subjective decision for every parent to make but the age a child gets a phone is reducing with the aid of parental controls and the desire to connect family and guardians too.


Question: How can we protect our children when they are using a mobile?

Aid Rawlins: There's an abundance of apps available that provide parents user transparency and parental control functions, which is a great way for both parents and children to transition into digital connectivity. Some of the most underutilised but free on most iPhone and Android devices are "Find My" on Apple and "Find My Device" is an application and service provided by Google to remotely trace and locate Android devices such as phones, tablets and watches using a map.

As a family with "Kidults" we use these services when the need arises. Its not invasive and no one feels their personal space is threatened but know we can give each other peace of mind it's worked for us for years - Good for me to know the school run is in progress...

My view is there needs to be a level of trust and education around the dangers of entering the digital world and giving children the chance to be responsible for their own exposures (within reason). On the flipside, internet access has many advantages – both educationally and socially. It's like most things we teach our children from riding a bike to researching homework topics - with basic training, safety rules and guidance the results are generally far better for all.


Question: What education and monitoring needs to be provided to a young child using a mobile phone?

Aid Rawlins: Education is really about teaching the young about the pros and cons of mobile access and the realities of entering the digital world, including the effects it can have both positively and negatively. Certainly, the first 'watch-out' warning should be around the dangers of online connectivity and communications with internet users that are strangers even if they present themselves as a friend. I'm a firm believer that education is far better than denial on most subject. If a youngster wants access to the internet, they will probably get it, so train and educate rather than deny. Part of that training could be around the when and where. Schools have long running concerns about phone access during class and school times and that makes sense. It's about finding the balance.

Exposure to the world wide web is inevitable, so it's important to arm children with as much information about the realities of being connected in the digital world from all perspectives, good and bad.


Question: What is the best time to gift a child a mobile phone, for their full-time use?

Aid Rawlins: As I said, everyone is different – one size does not fit all. Some children are intuitively more mature and responsible than others, in which case perhaps around the ages of 8 – 10 could be a reasonable time to give them smartphone access. There are some other great offerings out there too with basic functionality "Call Mum" Button and GPS tracking aimed at young children which are easy to use similar to those used by the elderly, Others may take a few more years to have the sensibility to handle such a responsibility of using a smartphone. Again, it's a case-by-case subjective decision that only the parents can make for their own family.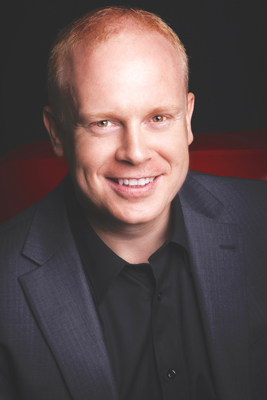 Question: Does this depend on the child?

Aid Rawlins: Yes and no. I feel as though it depends on the child as well as the parents and their environmental circumstances. Some children independently commute to school over a long distance as opposed to others that get dropped off at the gate by a parent or guardian. Those that commute alone or without adult attendance are likely to be exposed to more safety risks. There's a myriad of factors that come into play when deciding on the right time to give a child phone access, which circles back to why I don't think there's a right or wrong answer.


Question: What is Mazuma Mobile?

Aid Rawlins: At Mazuma Mobile we Buy, Sell and ReUse devices by offering an environmentally sound sustainable service that enables consumers and businesses to sell unwanted smartphones, tablets and smart devices for cash easily online across Australia through our website.

Mazuma also shaves up to 50% of the cost of the latest phones. Simply put we buy phones, refurbish them to like new, repackage and resell them with warranties at affordable prices. Quality used car dealers have done similar for years with "Used Approved" end of lease, looks and feels like new with remaining warranty. It's not rocket science. We add quality of service and trust into the mix.

We also recycle any older phones we receive that entered phone heaven long ago yet still dwell in drawers at home. Even some of those old devices can have monetary value so we are rewarding consumers for their ecological decision to protect the environment and send their old faithfuls to Mazuma for safe disposal that protects the planet.


Question: How does Mazuma Mobile work?

Aid Rawlins: To sell your mobile Phone, Tablet, Watch or smart device, jump on the Mazuma website, click the 'Sell' tab and type in the model or serial number of the device. A value will appear for devices in Excellent, Good, Poor, Faulty and Dead condition. The consumer selects the accurate condition grade and submits the sale. We then send out a sales pack, which includes a freepost bag to send the sold device to us at no cost to the consumer. Once the device is received and processed, the money transfer is processed same day. Its quick and easy, good for the environment and good for the household budget too!

To purchase refurbished devices, go to the 'Buy' tab on the Mazuma website, select your chosen device from a variety of devices, select the required storage space and phone colour and a discounted price is provided. All Mazuma renewed devices have 12 months warranty and a 14-day no questions money back guarantee. If you don't like it, send it back.

Renewed devices also come with new Mazuma exclusive accessories such as authentic cables, phone charger, international travel adaptors and a splash-proof carry pouch.


Question: Why is it important to ReUse and Recycle mobile phones?

Aid Rawlins: Most mobile phones contain materials that require specialist treatment to reduce harmful impacts on the environment at their end of life. The internal makeup of mobile phones varies by model, manufacturer and genesis. As technological advances continue to evolve, so does the architectures of mobile devices.

Most smartphones contain lithium batteries and other materials that are rare or may contain high volumes of toxic heavy metals, which, if leaked into the environment, can have devastating effects, including risks of water and soil contamination or worse.

This is why disposing of unwanted devices properly is not just 'the right thing to do' it's an absolute necessity and a responsibility that we should all be accountable for and incredibly important to us all.

Getting paid by Mazuma to "Reduce, ReUse, and Recycle our unwanted devices is a win for everyone on the planet.... including our children's children and their first phone.


Interview by Brooke Hunter
Photo by McKaela Lee on Unsplash