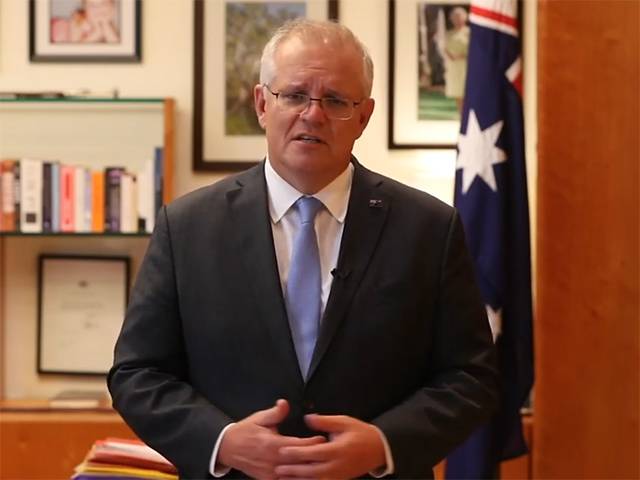 Teenagers are spending around two hours a day online, have four different social media services, and there's a good chance they have had a negative experience online – including being contacted by a stranger. That's according to new research released by the eSafety Commissioner, to coincide with Safer Internet Day.

"Our research shows that while teens' increased use of technology offers many benefits, there is a distinct downside – dealing with negative online experiences such as unwanted contact and cyberbullying," says Australia's eSafety Commissioner Julie Inman Grant.

The research, The digital lives of Aussie teens, shows:

· Teenagers used an average of four different social media services, with newer services such as TikTok gaining ground.
· Just over four in 10 teenagers had at least one negative online experience in the six months to September 2020, with three in 10 having experienced unwanted contact from a stranger.
· Two in 10 teenagers reported being sent unwanted inappropriate content, such as pornography or violent content.
· Nine in 10 teenagers sought to build positive online relationships after experiencing negative online behaviour themselves. These acts of kindness included posting positive/nice comments about others, supporting or listening to a friend who had a bad experience or making sure that peers were not excluded online.

"The pleasing news is that, compared to 2017 research, more teens appear to be taking some form of action after a negative online experience. That could mean managing it themselves, such as blocking the person or reporting the issue. However, a large percentage of teens still ignore potentially harmful online experiences or believe nothing will change if they seek help," says Ms Inman Grant.

"The release of this research coincides with Safer Internet Day – a day when the world comes together with a shared vision of making online experiences better for everyone.

"This year we are encouraging people to 'start the chat' about online safety – whether that's with friends, in the workplace, or parents at home with their children. Does your teenager know where to turn if they've had a negative experience online, or been approached by a stranger?

"It's never too early to start the chat and this goes for younger children too. Today we also released two fantastic resources to help young children learn about online safety. The Swoosh, Glide and Rule Number 5 picture book and My Family Rules song by Lah-Lah will have them reading and singing along as they build good digital habits. If your children are online, you need to talk to them about safety and eSafety's resources can help," says Ms Inman Grant.

Minister for Communications, Urban Infrastructure, Cities and the Arts, Hon Paul Fletcher MP says that Safer Internet Day is an important day in the calendar:

"Safer Internet Day gives us all the opportunity to 'start the chat' about online safety. The Government recently committed to enhancing Australia's world-leading online safety framework through the proposed Online Safety Bill, which will further protect Australians against harmful online abuse."

See a message from the Prime Minister in support of Safer Internet Day below.