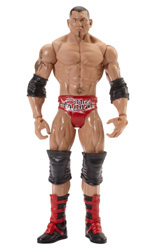 WWE Super Star figures
Bring home the action of WWE! Re-create your favourite battles with these 7-inch "superstar scale" figures.
All figures offer extreme articulation, life-like accuracy and attention to detail like armbands and tattoos.
RRP: $16.99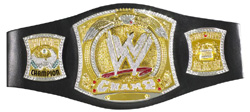 Championship Belt
Show off your title with these championship belts - just like the ones worn by your favorite WWE Superstars.
Each leather-like belt has a one-time adjustable waistline to fit kids of all ages, and features a large, authentically styled metallic medallion.
RRP: $39.99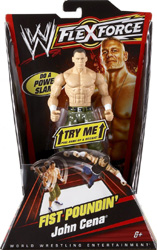 Flex Force figures
Come out of nowhere to take down your opponent with John Cena's Power Slam, CM Punk's ™ Elbow Strike, Rey Mysterio's 619 and more!
Re-enact these moves and more with FlexForce ™ superstar figures!
Now your favourite WWE superstar figures can deliver match-ending finishing moves!
Just pull your FlexForce ™ figures's arms or legs back and release to execute a famously devastating signature move.
RRP: $19.99
Available March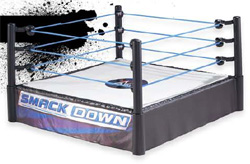 WWE Superstar Ring Assortment
Kids and collectors alike will love the authenticity of our superstar rings, made with Pro-Tension™ so your figures can bounce off the ropes just like the pros!
Choose between 3 rings from your favourite WWE programs - SmackDown, Raw or ECW - and get ready to leap into high-flying, body slamming action with spring-loaded mats, turnbuckles and authentic logos.
WWE action figures sold separately.
RRP: $34.99
Available February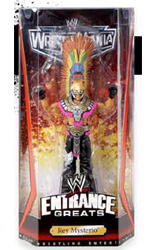 WWE Entrance Greats™ Figure Assortment
This figure assortment celebrates the most legendary entrances in the history of the WWE.
Collectors will love these superby sculpted and highly detailed figures. Each comes dressed in an intricate, authentic costume with a base that plays the Superstar's famed entrance music.
RRP: $49.99
Available March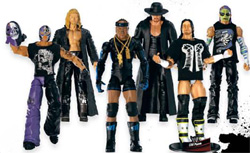 WWE Elite Collection Assortment
Capturing allt he action and dramatic exhibition of sports entertainment, the Elite Collection features superbly sculpted 6-inch figures of the WWE's biggest superstars.
Figures feature deluxe articulation, amazing detail and accessories such as masks, armbands and costumes.
Perfect for WWE fans and collectors of all ages!
RRP: $27.99