Who The Big Banks Really Lend To – And What You Can Do To Get A Business Loan
The majority of small business owners believe that business financing is very hard to come by – and unfortunately banks reject the majority of business loan applications from SMEs.

So what does it take to get a loan from a big bank?

To answer that question, you have to look at how banks decide whether or not to approve a loan. It all comes down to risk – and big banks are notoriously risk-adverse. Unless you can make it over the line on all their lending criteria, they simply won't consider you good business, and the chance are the doors will close.

These are some of the factors banks take into account when assessing the credit-worthiness of a business:
• Loan collateral on offer
• Business history
• Industry sector (including current economic conditions, competition levels, barriers to entry by new competitors, sector growth and profitability profiles)
• Seasonality / cash flow fluctuations
• Level of planning, market knowledge and finance skills within the executive team
• Credit history
• Business structure, size and number of employees
• Position within market and size of customer base
• Existing financing arrangements

What are the banks looking for?

The thing is, -small business' is a very broad term that applies to any business employing fewer than 20 people with 64% of Australian small businesses not employing any staff. According to the Australian Bureau of Statistics the majority of SMEs generate revenue of less than $200,000 per year.

Most of these small businesses have no hope of achieving the banks' onerous lending criteria. But within this small business category are a number of larger, more established businesses that are much more appealing to the banks: those with
• A solid business history (at least three years of profitable trading)
• High, consistent revenue
• A strong credit history
• Assets or property to offer as security
• A solid business plan
• Robust cash-flow projections
• A diversified customer base

Unless you fit this profile you may find it impossible to secure bank financing – so before you invest time and effort in preparing documentation and applying for a loan, it makes sense to schedule a meeting with a lending representative from your bank to discuss your situation. They'll be able to give you guidance on whether you are likely to be successful, and how to go about preparing a business loan application.

My business doesn't meet the criteria - so what next?

Don't despair. If the big bank avenue is closed to you, there are still plenty of ways you may be able to finance your business. The alternative finance sector in Australia is booming, with scores of online lenders offering unsecured loans to small businesses with much less rigorous lending criteria than those imposed by the banks.

If this is news to you, this comprehensive guide to small business financing will give you a good overview of the options, and the pros and cons of all the type of business finance available from both banks and non-bank lenders.

Securing finance from a non-bank lender is a much more simple and streamlined process than a bank loan application (and considerably quicker than waiting for bank approval, which can take weeks or even months).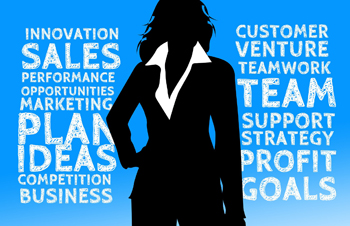 You'll still need to do your homework, of course – which starts with preparing a business case for taking out financing, in order to establish:
• How the loan will benefit your business
• How much you need to borrow to achieve your goal
• How long you'll need financing for (it's crucial that you match the type of loan to your business needs, covering long-term needs with long-term financing etc.)
• How much you can afford to borrow
• A feasible repayment schedule (based on your cash flow projections)

If you do decide to seek finance from an online lender you can expect to:
• Pay higher than bank interest rates for your loan – lenders who are prepared to accept higher level of risk expect higher returns in compensation.
• Provide a personal guarantee of the loan, which could put your personal assets at risk if your business can't meet its repayment obligations.

It's also advisable to seek professional financial advice on the most suitable type of financing for your needs, and how best to structure your debt.

Of course, if you haven't already, review the Governments Small Business Grants and Assistance website to see if they can provide any resources to your business.