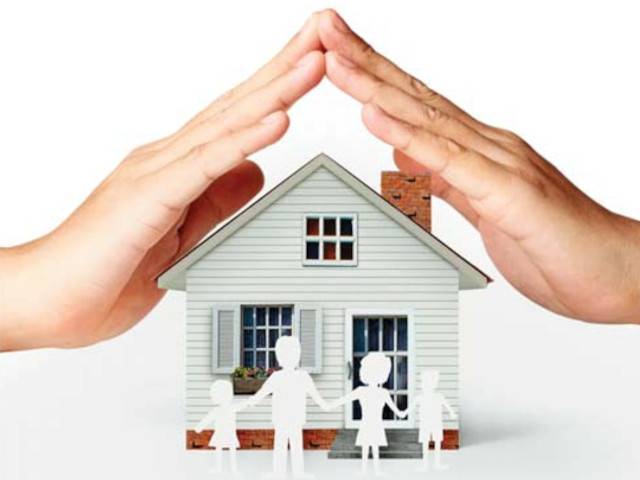 Understanding The Need to Consider Home Insurance When Buying Your Dream Home
Buying a home is one of the hugest decisions you will ever make in life. It comes with other important expenses that you can't afford to ignore. Before you complete buying a property, you need to think about homeowners insurance (HOI). Here are the most important points to make a note of about homeowners insurance.

1. Protect Your Most Valuable Assets

To many individuals, their home is the most valuable assets they own. A home insurance policy is great. For example, if wind damages your roof, it is possible to take care of the needed repairs.

Water leaks in your basement might damage the walls; fire can also damage your valuable assets. With home insurance, you won't go crazy in case something bad takes place. It ensures that you don't break the bank to maintain and keep your home in good shape.

Note that while your items at home will be covered, you must have enough insurance to have all of them replaced. Before you sign the contract, your agent should let you have a policy covering every item in your home.

2. Your Lender Might Demand a Policy

Suppose you have a mortgage on your property; your lender might demand that you have adequate insurance for it. This makes sense because they also have money on the line, and they wouldn't wish to lose it.

Suppose something happens and your home is damaged, you won't be able to pay off your debt. That is because you won't have insurance coverage to take of the losses for you.

Once you have a mortgage, your home serves as the collateral. If it gets damaged, it will lose its value while you still owe the lender a lot of money.

Therefore, the lender is only protecting an investment. For them to do that, they must ensure that you get homeowners insurance.

3. Might Help With Relocation

Are you constructing a home? Unless the process is complete, you will need a different location to live. Try to recall any fatal flood episodes that displaced around 1.8 million individuals or more.

That is a case study, but you might find yourself in the same situation. Some insurers have policies that can help take care of this stage of your life. However, to be certain that you will be safe from such happenings, be sure to review the contract.

4. Safeguards Detached Structures

An average home has a wide range of features worth protecting. But the most important thing is, your insurance policy can cover as many of them as possible. The structure might include but is not limited to the dog house, fences, and the garage.

Note that most of the detached structures are usually only covered at up to ten per cent of the coverage limit of the entire home. The good thing is, you are free to customize your policy to suit all your needs. Remember, the more the structures you include, the more the premiums you will end up paying. Therefore, you can reduce your expenses by only including a few of them in the policy.

5. Protection from Man-Made Risks

As you live in your home and carry out your normal duties, an accident might happen. Also, your valuables might be stolen, or your little one might hurt your pet accidentally.

The good news is, you can get all yourself covered from such man-made risks. Be sure to go through the contract to find out that you are getting the right contents insurance policy.

Word of caution

Note that your home is different from the workplace. Therefore, if you buy homeowners insurance, it will only protect your home. This is the place where and your loved one lives.

In that case, you can't use the insurance policy to cover your business. If you run a business in your home and receive customers there, that part of your home won't be insured. Suppose you want to insure your home business, speak to your agent, and they will show you how to get the right policy. However, it is important to note that insurance policies vary from state to state.

Maybe, in your case, you will be allowed to insure your home business. If that is the case, you will have to add it as one of the detached features.

Closing Thoughts

We hope this guide shows you everything you need to know about the importance of homeowners insurance. However, we have to admit that it is not comprehensive enough.

Therefore, if you feel like many details are needed, be sure to use credible online and offline sources. Insurance policy is an important thing that doesn't need mistakes. While it is a type of expense, it comes with lots of benefits, like the ones listed above.