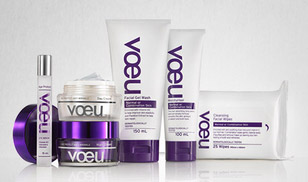 One of life's little luxuries, Voeu is something everyone deserves. Simple beauty, inside and out.
Voeu skincare includes a range of Anti-Aging Day and Night Creams, Eye Cream and Serum, along with a huge range of skin care must haves like Micellar Water, Facial Gel Wash, Cleansing Facial Wipes and Body Lotions.
Voeu helps to leave your skin feeling nourished, soothed and hydrated every day. Now luxury skin care isn't out of reach.
Only available at Woolworths.
Review: This exclusive Voeu range is priced between $1.50 - $10.00 making it affordable for everyone.