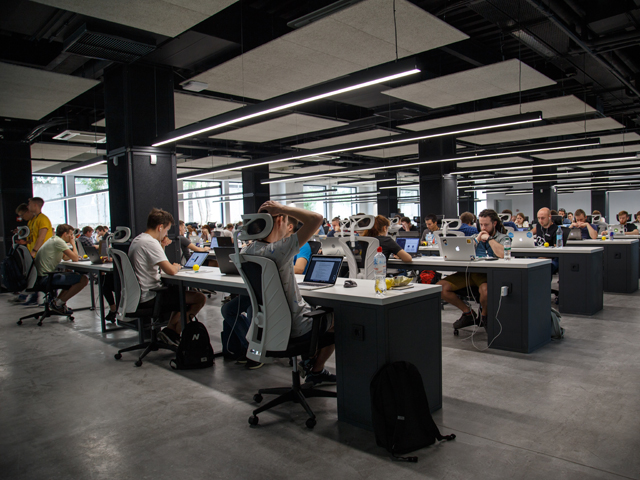 Two leading voices for Australia's small and medium sized businesses, Employsure and the Small Business Association of Australia (SBAA), have announced a new partnership to advocate two key areas of workplace reform.

Ed Mallett, founder and Managing Director of Employsure, in partnership with CEO of SBAA Anne Nalder are joining forces to propose the need for the simplification of Australia's workplace system for small businesses.

Employsure, founded in 2011 by a former barrister Ed Mallett, says the collaboration is a logical step for the workplace relations specialists that now support over 25,000 small and medium enterprises (SMEs) across Australia.

"As Employsure continues to experience exceptional growth, innovation, and challenges, we are more focused than ever on inspiring employers to have confidence that their business has the right advice to manage their workplace."

"There has been a growing need to reform the system for small businesses that find themselves caught in the web of complexity that is expensive, time-consuming, and poorly explained by regulators."

To initiate the partnership, both organisations are putting forward a legal submission which will be circulated among relevant Government Ministers, urging for critical workplace law reform.

In the submission letter, Mr Mallett advocates for two key areas of reform with corresponding recommendations. He writes, "I believe that there are two specific areas where we feel the Government could take constructive (and relatively simple) action to assist small business owners. They are jurisdictional objections and Unfair Dismissal disparity."

Jurisdictional Objections

"Under the current process, every Unfair Dismissal claim made against an employer in the Fair Work Commission is listed for a conciliation. At this conciliation, a small business owner is required to attend and respond and, in most cases, offer a monetary amount to settle the matter. It is our experience that this offer of a monetary settlement is actively promoted at the conciliation to make the matter 'go away'," he writes.

"We recommend an amendment whereby claims made by ineligible applicants can be reviewed and dismissed by the Fair Work Commission before progressing to conciliation, thus saving small business owners time and unnecessary expense, as well as avoiding the unnecessary promotion of "go away" settlements."

Unfair Dismissal disparity.

On the second area of proposed reform, Mr Mallett describes an 'imbalance' of the workplace system, which he terms as 'Unfair Dismissal disparity.'

"As it stands, an employee is able to file an Unfair Dismissal claim in the Fair Work Commission for a small fee of $71.90 (which is waived in cases of financial hardship). In a no costs jurisdiction, this means an employee can bring a claim that is without prospects of success and is unlikely to suffer the consequences of having to pay the other party's legal costs."

"This encourages employers to settle, as it is often the cheaper option than proceeding to arbitration or a hearing. Not only is this unfair, it has created a cottage industry of no win, no fee lawyers who prey on recently dismissed employees at the expense of small business owners, knowing that they are likely to receive "go away" money, even where prospects of success are low."

In Mr Mallett's final recommendation, he writes, "This could be resolved through the Fair Work Commission taking on a more active role in pointing out clear weaknesses of an applicant's case which may encourage such applicants to discontinue speculative claims. Further, the cost of bringing a claim could be increased in an effort to deter unmeritorious claims."

In discussing the partnership, Mr Mallett said, "I am pleased we are partnering with SBAA. This collaboration will allow us to share insights and resources to the wider SME community across Australia. We have a shared commitment to helping Australia's family and sole businesses succeed. It's a great honour to work alongside likeminded partners like the SBAA, helping us advocate for small business with relevant policymakers."

The announcement was first published in the Sydney Morning Herald: Calls to increase cost for lodging unfair dismissal claims.
Photo by Alex Kotliarskyi on Unsplash