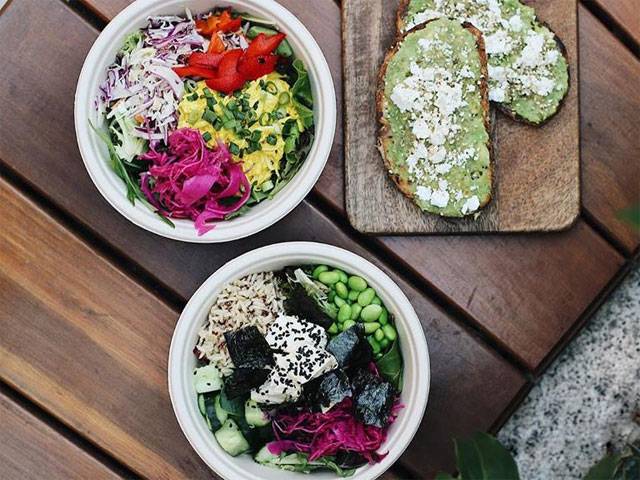 THR1VE Autumn/Winter Menu Review
I spend a lot of my life committing to eat healthier and then finding every excuse, under the sun, as to why I can't; which is mostly because I'm unprepared… that was until I discovered THR1VE could make my lunchtimes, easy!
THR1VE has revolutionaries' food courts by creating quick and healthy yet delicious lunch options. This particular Autumn/Winter THR1VE menu has been recreated with a Michelin Chef to included seriously indulgent meals, all with a healthy twist.
I adore the ability to grab a nutritious lunch, made with fresh, seasonal and locally sourced produce especially as the meals contain nothing artificial. My favourites include the Fuji Bowl, Market Bowl, Legs Eleven (swap the salmon for chicken and add turmeric cauliflower for a winner) and Keen Bean – all of which I'll accompany with a raw dessert for a pre-gym pick-me-up.
And, sometimes when I forget (truth: am too lazy) to make breakfast, I'll grab The Classic Breakfast Bowl which is absolutely incredibly delicious with a Bone Broth (because I usually drink way too much coffee).
Maybe one day soon, when I've tried every dish on the menu, I'll design my own bowl…but for now I'll leave it to the experts.
Oh Oh! It's important for me to note (because I made an earthy resolution) the bowl packaging is made from bagasse (sugarcane) making the bowls 100% biodegradable and compostable.
Huge shout out to THR1VE for making my healthy pledge achievable without compromising on taste.