Think You Know Levi's? Check Out Their Sustainability Goals!
For at least three generations, Levi's have been known as a company that's pretty 'rock'n'roll', which doesn't really conjure up images of environmental friendliness or human rights. In fact, there are probably some fans out there that wish Levi's jeans were made by Blondie or Mick Jagger from The Rolling Stones, felling cotton bushes with their guitars and staining their jeans with sweat and dirt from their on stage antics!

Instead, Levi's have spent many of their 140+ years in business ensuring that their actions are good for their workers and protect the environment. This is great news for Levi's fans, because their clothing choices are reflected in their environmental actions, so we can feel good about wearing the brand (and if you want to see a shirtless Slash and Pete sweating it out in a factory, you'll just have to use your imagination).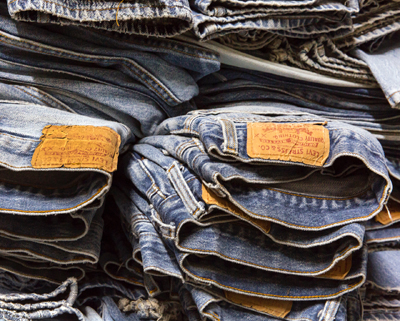 The Levi's Sustainability Steamroll

One of the first major steps Levi's took towards sustainability was the development of its Terms of Engagement in 1991. This code of conduct has been used to guide the brand's ethical actions and that of their contractors and licensees ever since. The Levi's Terms of Engagement was not only an industry first, but also influenced other apparel companies to create their own codes. Levi's are also a founding member of the Better Cotton Initiative, which is the world's largest cotton sustainability program.

In 2012, the WaterLess program was introduced by Levi's with an aim of reducing the amount of water required during production. The initiative currently involves around 20 water-saving techniques and 67% of Levi's products are now made using WaterLess techniques, with the company aiming for 80% by 2020. They also hope to reduce gas emissions by 25% and stop using any hazardous chemicals in the dyeing or treatment of their clothing by 2020.

They are doing this via their Screened Chemistry Program, which was launched in 2015. This is a program that identifies chemical alternatives to reduce the environmental impact and risk to employees. To further improve these initiatives, Levi's used open sourcing to consult with the greater industry about how they can improve their current strategies or implement innovative ideas to improve their environmental impact in the future.

The most recent initiative, Project F.L.X. (future-led execution), was started in 2018. Using automated production processes, this project allows Levi's to eliminate thousands of chemicals from their finishing processes, as well as reduces the time to market.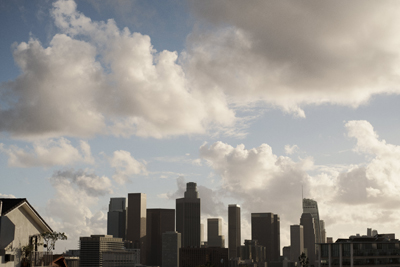 Future Endeavours

As for the future, Levi's Vice President of Sustainability, Michael Kobori, has said that the brand will continue to lead the change for a better environmental future – not only to reduce their own environmental impact, but also in the hope that other companies will follow suit. He states it's vitally important for companies, large and small, to publicly state their intentions and strategies to improve their sustainability goals, as this will cause a snowball effect and drive change for the better.

The ambition and creativity Levi's are showing in regards to improving their sustainability practices can be commended. They have taken meaningful steps in order to reduce their carbon footprint, emissions, water usage and chemical usage, among other strategies. They also vow to regularly update their practices in line with innovation and need, as well as ensure their partners do the same.

So, the brand that's committed to producing tough, high-quality products is also committed to keeping the planet safe. That makes investing in a pair of their timeless jeans or other products a total win-win!