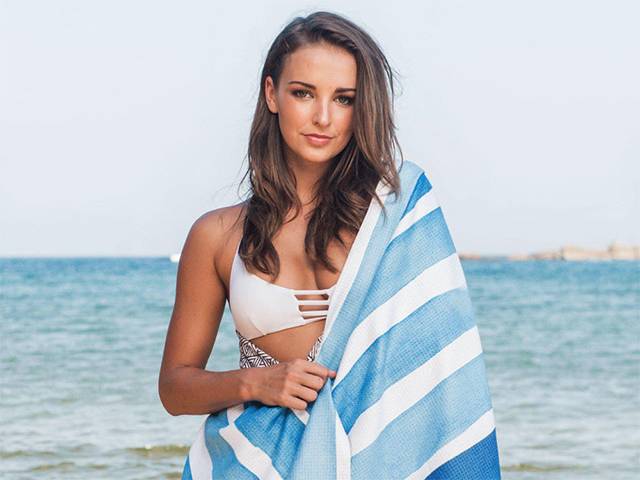 Sand-free and full of Aussie style
Patent-pending fabric technology, thoughtful design, and a lot of Aussie style go into every single Tesalate towel. With over 1 million sold and 45,000 5-star reviews, find out why Tesalate is one of the world's most popular towels.
Tesalate towel are great indoors and outdoors.
Tesalate towels are sand free so you can enjoy the beach without taking it home with you. Available in a fun and colourful range of uplifting designs, they are also double sided so you can change style and be the envy of your friends this summer.
Tesalate towels are fast-drying, super absorbent, compact and light, which make them the most versatile towel you've ever had. The slim design means it packs small enought to fit in your handbag so perfect for the beach, the gym, picnic or just relaxing in the backyard. It even doubles as a yoga mat at home or away. So throw one in your car and you will be ready for anything.

Tesalate Towels have such beautiful colours it's sure to lift your mood, pus they make great gifts for special occasions.
Enjoy the beach, without taking it home.
Tesalate Sand Free Towels
RRP: $79.00 each
https://www.tesalate.com/collections/beach-towels