Twilight Saga Eclipse Review
Cast
: Kristen Stewart, Robert Pattinson, Taylor Lautner, Ashley Greene, Billy Burke, Peter Facinelli, Elizabeth Reaser, Nikki Reed, Kellan Lutz, Jackson Rathbone, Michael Sheen and Dakota Fanning
Director
: David Slade
Genre
: Supernatural, Romance, Drama, Thriller
Rated
: M
Running Time
: 124 minutes
Synopsis
: Based on the Novel Eclipse by Stephenie Meyer / Screenplay by Melissa Rosenberg
In Eclipse, Bella once again finds herself surrounded by danger as Seattle is ravaged by a string of mysterious killings and a malicious vampire continues her quest for revenge. In the midst of it all, she is forced to choose between her love for Edward and her friendship with Jacob - knowing that her decision has the potential to ignite the struggle between vampire and werewolf. With her graduation quickly approaching, Bella is confronted with the most important decision of her life.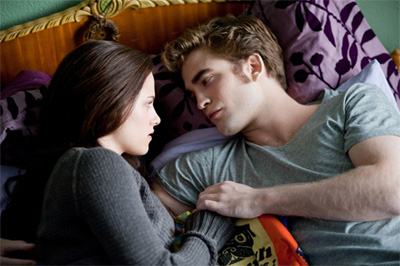 Verdict
: It is easy to become encapsulated in Eclipse from the opening scene where audiences are introduced to Riley (Xavier Samuel) and the group of 'New Borns' terrorising Seattle that presents an intense and fast paced storyline.
Eclipse provides brutal, action packed, fight scenes which are showcased with special effects and speed ensuring they are phenomenal. Jacob's transformation from human to werewolf is magnificent and Edwards sparkling skin has improved from the previous two movies, it's almost believable.
Many of the scenes in Eclipse are presented in front of beautiful backgrounds of snow, mountains and lakes showcasing a different side to rainy Forks.
In Eclipse, Jasper (Jackson Rathbone) takes a lead role in the Cullen family, providing information about his past and leading the family and werewolves on their fight against Victoria's army. However, it was a shame to loose Rachelle Lefevre as Victoria, but Bryce Dallas Howard did a great job filled Victorias role.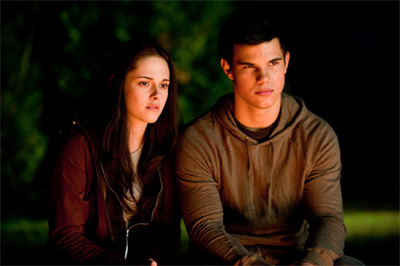 The bickering and clever dialogue between rivals Edward and Jacob supplies light comedy to this otherwise powerful movie; you may even find yourself laughing out loud, at times.
Although this movie does not closely follow the third book in the Twilight Saga, Eclipse, it is a fantastic take on the original text, even if at the beginning it seems a little rushed. If you are a fan of the books you will be well informed of missing parts such as 'My 10 favourite...' and small changes in Jasper's story.
Those who have read the newest release in the Twilight Saga, The Short Second Life of Bree Tanner will have an insight in understanding many of Edward and Riley's actions throughout this movie.
The actors Bella (Kristen Stewart), Edward (Robert Pattinson) and Jacob (Taylor Lautner) have certainly matured and improved their acting techniques, ensuring believability in their feelings and the ability to understand their thoughts via facial expressions.
I think it is important to note that Charlie (Billy Burke) is still the great dad we have seen him as, in the previous two films, offering closure and short funny lines.
Honestly, this movie went too fast, for two whole hours I was glued to the screen and I didn't want it to end. Eclipse is certainly the best movie of the three, but it was my favourite book.
Even if you're not a Twilight fan or you haven't read the books, you will love this movie because it has everything for any audience from high-action fight scenes to comedy and romance.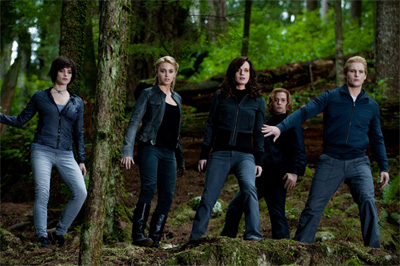 Rating
: *****
Release Date
: 1st of July 2010
Website
:
www.eclipsethemovie.com
INTERVIEWS

Robert Pattinson Twilight
www.girl.com.au/robert-pattinson-twilight-interview.htm

Kristen Stewart Twilight Interview
www.femail.com.au/kristen-stewart-twilight-interview.htm

Kristen Stewart Twilight Saga New Moon
www.girl.com.au/kristen-stewart-twilight-new-moon-interview.htm

Chris Weitz Twilight New Moon
www.girl.com.au/chris-weitz-twilight-new-moon-interview.htm

Xavier Samuel The Loved Ones & Twilight Eclipse
www.girl.com.au/xavier-samuel-the-loved-ones-twilight-eclipse.htm


REVIEWS

The Twilight Saga: Eclipse Review
www.girl.com.au/the-twilight-saga-eclipse-review.htm

Twilight Saga New Moon
www.girl.com.au/twilight-saga-new-moon-review.htm

Twilight Review
www.girl.com.au/twilight-review.htm


BOOKS & COMPETITIONS

Twilight Eclipse Packs Competition
www.girl.com.au/competition-twilight-eclipse-packs.htm

Taylor Lautner Inside Out the New Moon star
www.girl.com.au/lautner-inside-out-new-moon.htm

The Short Second Life of Bree Tanner a Novella by Stephenie Meyer
www.girl.com.au/the-short-second-life-of-bree-tanner.htm

Stephenie Meyer: The Unauthorized Biography of the Creator of the Twilight Saga
www.girl.com.au/stephenie-meyer-the-unauthorized-biography-of-the-creator-of-the-twilight-saga.htm