Brisbane indie pop rock outfit The Jensens are charged up and dropped their brand new single Paper Walls, a fiery track about pulling yourself up out of a self-doubt spiral. Paper Walls is accompanied by a colourful, wild video clip, created in collaboration with visual artist Unclechronicbone. The single precedes The Jensens' highly anticipated new album Hammer and Blush, scheduled for release on May 21, 2021. Set to launch Paper Walls in style with a short run of COVID-safe shows in Queensland, the band will kick off at Solbar on November 6, moving through Mo's Desert Clubhouse on December 4 and finishing up with the official single launch at Black Bear Lodge on December 11.

Paper Walls is an explosion of energy, hooking the listener in from the opening synth line to the final descent of the bass. Evocative of The Strokes, Bloc Party and even Tame Impala, Paper Walls is a certified dancefloor-filler – it's impossible not to picture dancing to this track in a crowded, sweaty pub. Playful toy piano punctuates the steady, thumping beat, while Joe White's vocals tear through amongst the poppy chaos. Speaking on the inspiration behind the track, Joe says, "Paper walls are resolutions without any weight – like sand castle promises to yourself, washed away by the weekend. Unending internal conversations about doing more, being more, and seeing more, when you realise you've once again chosen bad habits over hard work. And who could blame you? But there's still a desire for self improvement that doesn't go away, so you turn your back on your former self, again and again. It's not about being hard on yourself, it's about having faith in a vision of a better version of you."

The video for Paper Walls is a colourful, almost psychedelic romp through the life of the band; lofi and irresistible, the clip is cleverly shot in split screen, each side its own dose of frivolity showcasing The Jensens' wholesome friendship and sense of fun. Filmed, edited and directed by James Hornsby, the clip feels like reaching the other side of a depressive episode – where everything feels colourful and fascinating again.

Paper Walls has been released ahead of The Jensens upcoming album Hammer and Blush, a stunning collection of brilliant, eclectic music from one of Australia's most underrated bands. From the electronic dance vibes of album opener Unobtainium, to the soft groove of ZIBA, to the dreamy, graceful closer The Elegant Ones, this collection of songs is highly curated, deeply considered, and truly brilliant to behold. Reflecting on the process of making the album, Joe explains, "I feel like we've covered a lot of bases on this album, both sonically and thematically. It's taken the least time from song inception to completion too, which doesn't mean we haven't laboured over every track, but there's a certain element of spontaneity. We always set out to do our best and cover new ground and I think we can truly say we've done that with Hammer and Blush. It's equal parts fear of and optimism for the future, regret and pride for the past and an observation of what is."

The Jensens are no strangers to the stage, having supported the likes of Last Dinosaurs, The Vaccines, Kingswood, Bleeding Knees Club and more, and played at iconic festivals Splendour In The Grass, Grampians Music Festival and more. Fans should get in quick to snap up tickets to these extremely exclusive shows as The Jensens live experience is not to be missed.


Interview with The Jensens (Joe White)
Question: How would you describe your music?

Joe White: An amalgamation of everything we've ever listened to at the same time, and indie rock.


Question: Can you tell us about Paper Walls?

Joe White: Paper Walls is a song about wanting to be better but not having enough self confidence to do so. It's about seeing the weeks pass you by, you've ticked nothing off of your list and you've been eating takeout and drinking every night. I wrote this song in my bedroom then we demo'd it as a band, it was written as a note to self that I've had enough of empty promises but it's also a word of caution to those around me.


Question: Do you prefer performing live or recording?

Joe White: Tough one. Everything is perfect in the studio but sometimes it locks the energy of a live performance. When we play live I have so much fun and it's what I was born to do but sometimes you forget what a chore it is to play haha.


Question: Which is your favourite song to perform live and why?

Joe White: I like playing Mt. Mura a lot cause there's a breakdown where I get every one in the crowd to put their hands together as if in prayer and sing 'Jesus loves me, this I know.' The song is about how I was a repressed gay youth in an evangelical wasteland and it's nice to have a bunch of friends and fans validating my experience.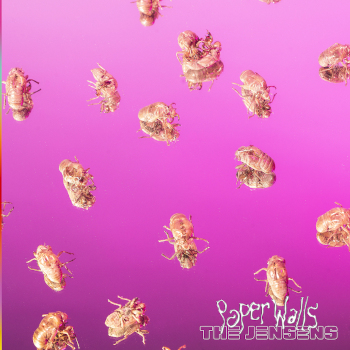 Question: What should we expect from your upcoming tour?

Joe White: More fun than you could handle! We're playing lots of new stuff and all our other favourites, if I haven't said it enough already we have A LOT OF FUN playing live!


Question: What is the story behind the band name?

Joe White: Haha, next question.


Question: How did the band come together?

Joe White: 3 of us know each other from way back and we met the other 2 studying music at QUT. We all dropped out once we realised the only thing we went there to do was form a band.


Question: What or who was your inspiration to go into the music industry?

Joe White: Hhmmmm, probably my music teacher. I fell in love with music and had no idea what to do with that. She put me in the school 'rock band' where I met Bodi (keys, guitar) and a couple weeks later we were playing on the main stage at Caloundra Music festival, we grew up on the coast. And yeah, she's 100% responsible for this mess.


Question: Do you guys always agree on music ideas?

Joe White: Hahaha, next question!


Question: Was there a moment you contemplated throwing in the towel?

Joe White: All the time, you put a single out, do the rounds and then you're like, should we stop now or? It's a second guessing, self doubting, anxiety filled industry, I've read enough studies to know that.


Question: What is the biggest challenge you have faced along the way to your musical success?

Joe White: Don't want to sound like a broken record but being queer? There wasn't really a space for me when I first started out, at least not one that I found, and I kind of skirted around the subject for a long time. Things are better now though, not perfect, but better.


Question: What's a typical day like?

Joe White: I feel like this question is aimed at people who are getting paid to make music haha, a typical day in the life of any of us is go to work, fit in music when you can.


Question: What has been your favourite part of becoming a music artist?

Joe White: I can say how I'm feeling, and people can come up to me and say 'hey, I thought being in a band meant you were cool and confident but you're just a loser like me!' And that's how I've made so many of my closest, longest friendships.


Question: What's next, for you?

Joe White: We got an album coming out in May, it's the best thing we've ever made, I'm 100% about it. There's so much variety on there and we recorded it all ourselves. Like, this was a huge task and now that we've finished it, I'm so excited for what's next.


Question: Can you share your socials? (links please)

Joe White: Facebook
Instagram
Spotify


Interview by Gwen van Montfort