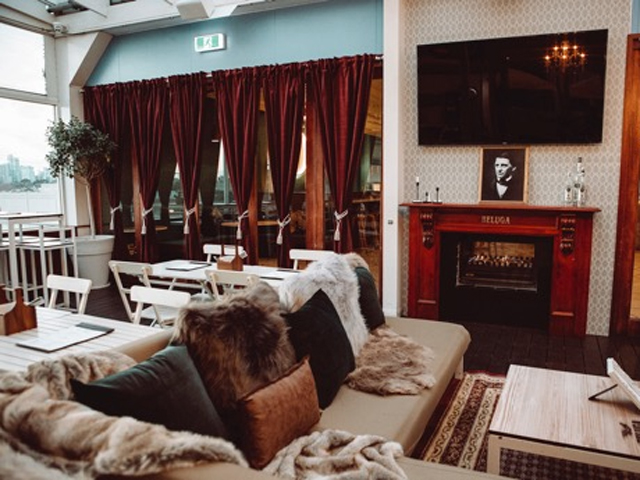 The Emerson has fired up its game this frosty season by completely transforming its rooftop to replicate Waldo's living room, in the sky.

In partnership with Beluga Vodka, South Yarra's hot-spot takes us back in time, with a luxuriously cosy space, complete with exclusive Beluga Vodka based cocktails and perfectly matched food pairings, created by the Easey's Kitchen.

When you step into this slice of heaven, over the next nine weeks you won't even recognise the renowned roof-top; with a total décor transformation from vintage rugs, a traditional fireplace installation, lavish throws and stunning candelabras.

Guests can feel warm, snug and intimate, whilst taking flawless snaps for the gram in a designated photo area; on a vintage chesterfield leather couch, styled to perfection with throws and cushions, to capture THE pic.

The star of the show, Beluga is a noble Russian vodka with a modern attitude. Created by true masters in Siberia for vodka connoisseurs all over the world. The Emerson's mixologist experts have concocted a delicious range to showcase the this fine, rich and smooth tasting Vodka.

This winter activation is one not to be missed, and with the nine week duration of this unique experience, you've got all the time in the world to experience it.