Tech Savvy Kids Embracing Classic Playground Games
While at home, today's tech savvy kids can hardly pry their little fingers away from keyboards and games consoles, it would seem that schoolyard crazes have never really changed. In fact, the latest games ready to hit the playground in 2012 are reminiscent of the school days of many generations that went before. Revealing that marbles, jacks, spinning tops and trading cards have transcended time and the latest games are very much based on these classic games, but in guises that kids today will relate to with the new Star Wars Fighter Pods for boys reinventing marbles and for girl's, Furreal Friends Dizzy Dancers reviving the spinning top. Both also are very much trading games, a perennial school yard favourite!
Playground games it would seem have been around since school began with yo yo's dating back to 500BC. Considered one of the oldest toys in history, the Ancient Greeks made yo yos from wood, metal and terracotta, decorating the two halves with pictures of their gods. Yoyos reached their peak in popularity in 1962 when Duncan Toys sold 45 million units world-wide and every kid in school was attempting impressive tricks including 'Walk the dog', 'Around the world' and 'Rock the baby'. In 1985, the Yoyo was even taken into space by NASA to see what type of effect microgravity would have on it.
Hopscotch, hula hoops, elastics, spinning tops and marbles made the playground a wild obstacle course and trading cards printed with footy greats such as Wally Lewis were traded as prized possessions. As time passed, the footy stars were replaced with odd looking creatures called Pikachu, Squirtle and Bulbasaur and kids just had to 'catch them all'.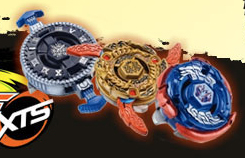 Marbles originated in Pakistan and were first made of stone and clay. They were very popular in Australian schools in the 1950s and 1960s where a circle was drawn in the dirt and players took turns knocking other players' marbles out of the circle. School children kept large collections of their marbles and they were traded, and lost during games to classmates. Spinning tops are one of the oldest recognisable toys found in archaeological sites in different cultures around the world. In fact, they have been around so long that no one is sure who spun the first one. These toys came back to the playground in 2010 with the wildly successful Beyblade brand, with millions of boys across Australia and the globe battling in both real life and on
beybladebattles.com
(over 1.2 million tops have sold in a single year in Australia alone!).
However in 2012, it is the girls that are set to embrace spinning tops when they whirl back into playgrounds in the form of Furreal Friends Dizzy Dancers; while for boys there will be a revival of three classic play patterns - spinning tops, marbles and collectables with one toy, Star Wars Fighter Pods.
The revamped spinning top is now the twirlicious collection of FurReal Friends Dizzy Dancers who perform awesome dance tricks as they get set to balance, spin and twirl around the playground. These adorable twirling spinning pets with a funny face and a cute tuft of fur on top of their head will have girls in a spin as they collect and mix n' match their very own dance troupe. The twirlin' base and all dancing pets can be quickly interchanged to create a unique Dizzy Dancers Pet. The first wave of ten characters will see Roz Paws, Lula Blu, Mandi Pandee, Penelopaw, and Penny Waddle spinning their way across playgrounds from February 22nd with an additional 70 different pets to be launched throughout the year. These cute and furry dancing pets will spin and twirl all over the place and with no batteries needed to get these pets doing wild tricks, they are just like the spinning tops their parents used back at school. They will challenge girls to show off their cool tricks and neat stunts. Getting skilled with the Dizzy is easy as each Dizzy Dancers Pet comes complete with a Twistin' Tricks Card.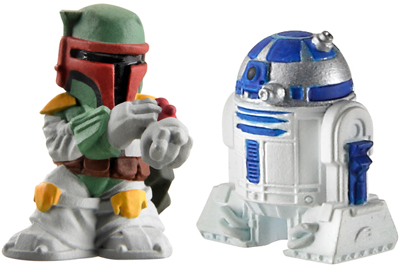 While girls are discovering the joys of spinning tops in 2012, boys will be re-visiting three all-time favourites in one game - marbles, spinning tops and collectables. Star Wars Fighter Pods brings together these perennial playground games with ever popular Star Wars figures including heroes Luke Skywalker and evil nemesis Darth Vader and a focus on intergalactic battlelines.
The new Star Wars collectible battling experience features micro heroes for mega battles! There are three ways to play and launch, spin or roll your pod into battle and to victory!
The tiny but tough Star Wars Fighter Pods will be in store March 7th. 2012 with over 100 figures from all six Star Wars films and The Clone Wars to collect! Boys can create epic battles with their own miniature intergalactic army of Storm troopers and Jedi Knights with the Star Wars Fighter Pods.
Schoolyard crazes have changed over time but it seems the school kids of today are being lured away from their portable screens for classic toys their parents enjoyed!