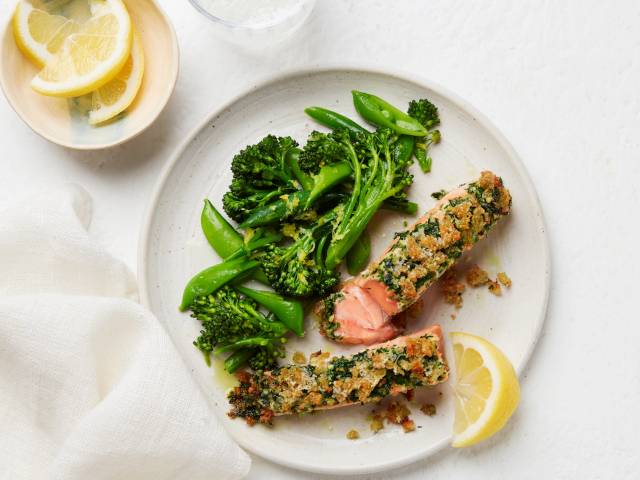 Tassal's Salmon Schnitzels
Ingredients:
• 2 portions (approx. 300g) Tassal Fresh Tasmanian Salmon, skin-off
• freshly ground black pepper and sea salt to taste
• 2 tbsp olive oil
• 2 tbsp fresh parsley, chopped
• I tsp thyme, chopped
• ¼ cup parmesan, grated plus extra for topping
• 1 cup breadcrumbs
• 2 cloves garlic, crushed

Method:
1. Preheat the oven to 220°C (fan forced) and line an oven tray with baking paper.
2. Combine olive oil, breadcrumbs, herbs, garlic and parmesan in a medium sized bowl.
3. Place salmon fillets on the tray and pile parmesan mixture on top. Pat down slightly and sprinkle with extra parmesan.
4. Bake for 10-15 minutes.
5. Serve with steamed greens or garden salad.