New 100% Aussie owned social media app, See Our News launches, empowering communities and safely connecting families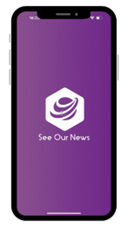 See Our News, a cutting-edge Australian-owned news, photo sharing and social media platform, is proud to announce the launch of its innovative app designed to connect small social groups, clubs, and families through an easy-to-use and digest mobile app available on both Apple and Android devices.
Developed in Sydney and 100% Australian-owned, See Our News is a reliable source of information for communities, effective and user-friendly for families, friends, and social groups to connect. Importantly, the See Our News app offers a safe, secure, and engaging space for users to communicate, discuss, and access accurate updates directly from their favourite personalities and organisations.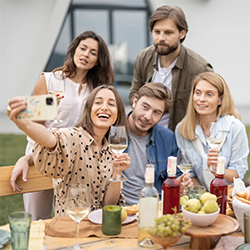 Built to cater specifically to the needs of local communities, See Our News introduces a ray of features aimed at fostering meaningful interactions and sharing essential information with security as the highest priority.
The platform enables users to engage in commenting, learning, debating, supporting, and connecting with like-minded individuals who share similar interests. Empowering users to follow individuals and organisations that matter most to them, ensures they receive updates tailored to their interest, whilst safeguarding privacy and safety of users.
Founder of See Our News, Don Spencer shares that: "Our Australian ownership matches our aim to make See Our News a safe and dependable news and photo sharing platform for all. Our focus is on security and reliability, meaning users can get news without bias, and their shared information stays secure within the groups they choose to connect and communicate with."
Connectivity and the level of innovation we have reached in world today has been astonishing, however when privacy comes into play, there are several risks users need to consider and understand. In 2023, foreign ownership has become a highly debatable topic with majority of Australians using social media platforms like Facebook, Instagram and TikTok – all foreign owned. In Australia alone, there are 21.30 million social media users, equating to 81% of the overall population - where 73% are using Facebook the most.
Senator James Paterson, Shadow Minister for Home Affairs and Cyber Security and Chair of the Committee on Foreign Interference through Social Media, is a prominent voice in Australian politics that consistently highlights the threat foreign owned platforms play on Australia's cyber security.
"For the first time we are dealing with a pervasive foreign interference threat which directly affects millions of Australians who use social media daily. Effectively countering foreign interference through social media is, therefore, one of Australia's most pressing security challenges and the rise in the use of social media could corrupt our decision-making, political discourse and societal norms."
"Platforms like TikTok and WeChat that are subject to the control of authoritarian regimes illustrate the broader cyber security risk to sensitive government information, and while social media has led to increased access to information and facilitated a broader range of voices in our democracy, the proliferation of disinformation threatens our public institutions and social cohesion."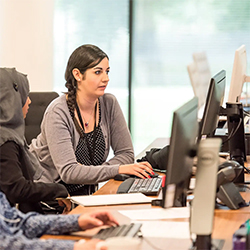 With Facebooks past security issues including their 2021 data breach and security leak, and the talks of TikTok's ban - foreign ownership effects the security of not only the nation but the personal details and information we share online with social media giants.
Leading the way by offering a secure platform to connect - See Our News tackles the growing concerns around foreign ownership. The app focuses on protecting our loved ones by providing a trustworthy and secure online space for sharing news, updates, and photos, where user privacy is not jeopardized. Australian founded and owned, See Our News is a platform that values its simplified approach.
Key app features include seamless communication with its chat messaging tool and unrestricted posting. The ideal way to stay in touch with friends and family, the main goal is to connect personalities and organisations through unrestricted post quantity or size, and encourage open and expressive communication.
"At See Our News, we recognise the vital role local communities play in shaping our society. Our platform is designed to give power back to these communities, providing a space where they can connect, share, and stay informed with communities and personal groups that they are part of," adds Don Spencer, Founder of See Our News.
To download the See Our News app and join a community of engaged and informed users, visit the Apple App Store and Google Play. For more information, visit seeournews.org or scan the QR code below.