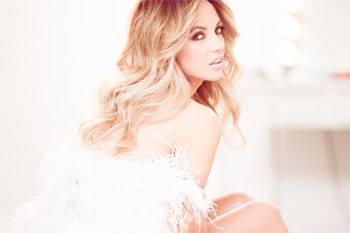 Samantha Jade Up!
Sony Music Entertainment is excited to announce that the brand new single for Samantha Jade, -Up!', has been released and is at radio now.

Co-written and produced by LA-based Zac Poor (Jonas Brothers) and Mario Marchetti (Demi Lovato), "Up!" is an unquestionably-irresistible slice of euphoric pop/dance with a fun, infectious hook, created specifically with Samantha's energy in mind. "Zac is like my best friend in the world. We've known each other for about seven years, and he and I use to write together in LA when I lived there. He came over to Australia to hang out and we ended up writing the song together in the studio. After -Soldier' being so intense and emotional I wanted to do something more up and energetic. I wanted to go back to that really pop, fun place of -What You've Done To Me', and we really managed to find that spirit again."

Confirming the energy and excitement that Samantha Jade brings to her new single -Up!', the song has also just been selected as the official anthem for the Socceroos, who will compete in Brazil this June, and Samantha will get the opportunity to perform it live at their send-off game against South Africa on May 26 at ANZ Stadium. "It's really cool that my new single will get to accompany the excitement surrounding the Socceroos and the World Cup," Jade says. "'Up!' Is a celebration-type record - it's about turning up the night and making the most out of things, so it's a perfect match for the Socceroos."

As -Up!' returns the attention to Samantha Jade's sparkling pop career, she continues to put the finishing touches to her long-awaited official-debut artist-album. "We're very close to finishing up work on the album, but we've a had a few delays, and my mum hasn't been very well so the timeline has shifted a bit," she reveals honestly. "The songs are all going to be under the pop umbrella - there are ballads, there are songs that are acoustic, midtempos, uptempo club sounds; there is a lot of variety, but it's all definitely pop at the end of the day."