Rosie Jones The Family
Cast: Jordan Fraser-Trumble, Anne Hamilton-Byrne
Director: Rosie Jones
Genre: Documentary
Rated: M
Running Time: 98 minutes

Synopsis: This true story about Australia's most infamous cult, The Family, and their guru Anne Hamilton-Byrne, one of very few female cult leaders, captured international headlines through the 1980s and 90s.

In 1987 police dramatically rescued six traumatised children with bleached blonde hair from the sect property 'Kai Lama" at Lake Eildon in Victoria. They were part of Hamilton-Byrne's future master race of 28 children.

In 1993, under the direction of the Victoria Police, the FBI executed a warrant for the arrest of Anne and her husband Bill at her property in The Catskill Mountains, Upstate New York.

Today Hamilton-Byrne lives with dementia in a Melbourne nursing home with only one minor criminal charge to her name. Confronting interviews with those inside The Family, survivors of her experiment and the detectives who pursued her to justice reveal what really occurred.

The Family stole children. Hamilton-Byrne was the archetypal cult leader - charismatic and controlling. She said she was a higher power but the truth of her troubled origins is revealing.

This bizarre, compelling story has its roots deep in Melbourne's medical, psychiatric, political, legal and academic circles, and a ready supply of LSD. It raises timeless questions around morality and family.

Anne Hamilton-Byrne formed The Family in 1963 with Dr Raynor Johnson, a renowned physicist who was the Master of Queen's College at the University of Melbourne. She recruited wealthy professionals who changed their names, left their marriages, signed over land and had children with new partners at her behest. What was driving this woman? Was it control, revenge or just a grand delusion?

Some cult members gave their babies to her while others adopted babies stolen from public hospitals. The children were isolated at Lake Eildon where discipline was perverted and violent. Dozens of children grew up in The Family not knowing who they really were.

So how did she get away with it?

The Family
Release Date: February 23rd, 2017
Website: http://www.thefamilysect.com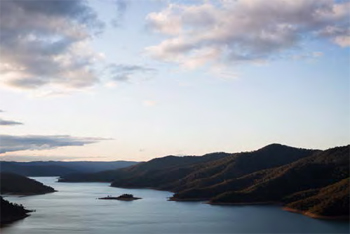 The Story

In August 1987, Police and Community Services swoop on an isolated rural property on the shores of Lake Eildon and stage a dramatic rescue of six children.

They are children of The Family, an apocalyptic sect with the motto " unseen, unheard, unknown. The leader of The Family is yoga teacher and self styled guru, Anne Hamilton-Byrne, a beautiful Kim Novak blonde with an obsession for cosmetic surgery.

For 15 years before the raid, the police had received occasional reports of a strange family of home-schooled bleach-blonde children living in a remote compound on the shores of Lake Eildon. But the property was registered as a school and there was little to disturb the authorities. It was only when Sarah and Leeanne escaped from the Lake Eildon property and contacted police that the raid went ahead.

At the time it is considered a welfare issue, not a criminal investigation. But when Detective Lex de Man learns that children as young as 13 had been injected with LSD in a terrifying sect initiation ritual, he persuades the Victoria Police hierarchy to set up a Task Force, Operation Forest, to investigate the sect.

In 1963, Anne founded The Family with Dr Raynor Johnson, an eminent English physicist in charge of Queen's College at the University of Melbourne. It was not a commune of counter-culture hippies but a group of professionals from Melbourne's medical and intellectual establishment who operated under the direction of Hamilton– Byrne. Raynor Johnson provided respectability and status and he recruited many members from Melbourne's elite for the group. The sect purchased a property named Santiniketan Park and in 1968, constructed a meeting hall, Santiniketan Lodge in Ferny Creek. This was (and still is) The Family's place of worship.

In its heyday, the cult had between 500 to 700 Australian members, as well as branches in England and America. Most of them had no idea how the children at Lake Eildon were being treated.

Under Anne Hamilton–Byrne the teachings of The Family were a mixture of Christianity and Hinduism and material gleaned from the books Raynor Johnson had published on mysticism and psychic phenomena. At the heart of The Family was the knowledge that Anne Hamilton-Byrne was the reincarnation of Jesus Christ, the one true master. Devotees were convinced she was an enlightened being, along with Buddha and Krishna.

Sect members appeared to willingly change their names, leave their marriages, sign over their title deeds and produce children with new partners selected by Anne. Some gave their babies to her care; others agreed to adopt babies stolen from teenage mothers under her direction.

At least 28 children were collected to fulfill Anne's dream of raising a master race that would survive the apocalypse. Many of the children were brutally disciplined, dosed with a cornucopia of tranquilisers and LSD and almost starved.

At the time of the raid in 1987 Anne was overseas. She did not return to Australia until her extradition from the USA in 1993. Her husband Bill was at Lake Eildon during the raid but soon after his first appearance in the Children's Court he left Australia to be with Anne. For four years they moved between their 17th century Manor Farm in Kent, a tropical retreat in Hawaii and 30 acres in the Catskill Mountains in upstate New York, until they were finally extradited to face justice.

But what was Anne's ultimate purpose? De Man and Operation Forest focus the enquiry on Newhaven, a psychiatric hospital in Kew, one of Melbourne's wealthiest suburbs. It specialises in the use of LSD, psilocybin and Deep Sleep Therapy for private and usually professional patients. It turns out to be a major recruiting ground for The Family and Hamilton-Byrne is a Director.

De Man makes a telling discovery. Though Hamilton-Byrne claims to be descended from European royalty, he learns that she is in fact Evelyn Edwards, daughter of a railway worker from Sale a small country town in Victoria. Her mother was known for bizarre activities including setting fire to her hair and conversing with the dead.

She spent nearly 30 years in an asylum, classified as a paranoid schizophrenic. The oldest of seven children, Anne's childhood was spent in poverty and for a time she was sent to an orphanage.

For four years Operation Forest and de Man doggedly pursue their inquiries and collect the evidence needed to get Anne and Bill back to Australia. De Man takes DNA samples from the natural parents of the stolen children and works with the Task Force to compile 35,000 pages of evidence detailing criminal activity – illegal adoptions, multiple identities, false land transfers and social security fraud.

When the sect solicitor, Peter Kibby finally turns witness, de Man has the proof he needs to trigger an international arrest. The Hamilton–Byrnes are charged with perjury and conspiracy to defraud. These are considered the most -water tight' charges to secure the extradition. In June 1993, the FBI raids the Catskills property and Anne and Bill are extradited to Australia.

But back in Australia, Anne hires a team of legal experts to battle the charges and avoid giving evidence on the public record. She and her husband Bill plead guilty to just one offence " falsifying a statutory declaration. They avoid jail and are fined $5000 each. The children who had endured beatings, drugging and starvation are never given the chance to testify against her.

Now 95 years old and with dementia, Hamilton-Byrne lives out her final days in a suburban nursing home. Will she or the sect she founded ever be called to account?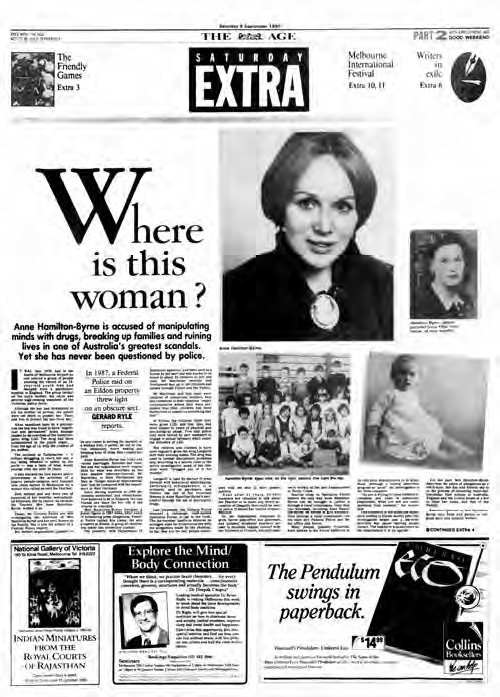 Set against an international landscape of child abuse, this confronting, suspenseful documentary follows Lex de Man's quest to uncover what really happened and why. It interviews those who were raised at Lake Eildon and are still dealing with the emotional scars of their stolen identities, and former sect members who tell of the destructive role Anne played in their private lives.

How could The Family thrive within establishment Melbourne for so many years? The film inquires not just into the life of The Family but also into a community. It asks, what is it in our human nature that allows people to act against what they know is right? And what separates them from us?

This provocative feature documentary unfolds layer by layer, an archetypal tale of trust and betrayal. Blending past and present, the real and the imagined, The Family draws from all the sources to reveal a brave and sensitive story of pain, incredible resilience and a determination to get to the truth whatever the cost.

Director's Statement

I first came across this story while I was researching my film, Westall '66: A Suburban UFO Mystery. One of the adult witnesses of the Westall sighting became a member of The Family and it destroyed her life. Her poignant story rekindled my fascination with the cult that began when I read about the police raid on Lake Eildon in 1987. I was amazed to discover that the full story of this incredible social experiment hadn't been told before.

Anne Hamilton-Byrne and Dr Raynor Johnson formed The Family in the 1960s, when people were searching for new ways to make sense of the world. LSD guru Timothy Leary was inciting people to 'turn on, tune in and drop out" and frontier psychiatrists were experimenting with LSD and electroconvulsive therapies.

In 1961, Yale University psychologist Stanley Milgram began his famous experiments into cruelty and obedience, just after the trial of Nazi war criminal Adolf ('I was just following orders") Eichmann began. Milgram discovered that a majority of people would inflict potentially lethal pain on others because an authority figure told them to. Set against contemporary revelations of child abuse on a massive scale, the film is a rich but disturbing story about belief, love and the notion of -family'. It delves into dark parts of our collective history, and explores what it is to be human, capable of the best and worst behaviour.

Our story is driven by Lex de Man, a charismatic detective who dedicated five years of his life to investigating The Family. It took me a year to gain Lex's trust and permission to tell his side of the story.

He introduced me to Adam/Roland, one of the sect children, and over three years of research, other former -children', sect members and -insiders' began to talk to me. What they told me was moving, shocking and profound, all at the same time.

All together 28 children spent time under the strict regime at the Eildon property; a core group of 14 believed they were Anne and Bill's biological children and bore the Hamilton-Byrne name. In interview they were so insightful and articulate about the consequences of what they'd been through that I decided to concentrate on the psychological effects rather than focusing on the details of their daily lives at Lake Eildon. Their courage and resilience is inspiring and transcends this story.

Lex discovered that Anne herself had a difficult childhood. She was sent to Melbourne Orphanage when her father couldn't cope with seven children and an unstable wife, who was hospitalised for 30 years as a paranoid schizophrenic. Stories of abuse at the Orphanage are rife. Could it be that Anne suffered there, and her experiment at Lake Eildon was in some way intended to put that right?

There's an urgency for this story to be told. Surviving sect members are in their 70s and 80s, and at 95, Anne lives in a suburban nursing home behind a veil of dementia. As we've seen with the emotional response to the Government's apology to relinquishing mothers and the Stolen Generations, it is an empowering experience to have your story told and acknowledged in public. I hope the film is a similarly positive experience for those who have had the courage to speak out and reveal their stories.
- Rosie Jones

Producer's Statement

As a child I grew up in the same street as the private psychiatric hospital Newhaven and always wondered what went on behind the high hedge walls of that mysterious gothic mansion. Now I know.

This story of The Family, Australia's most infamous sect, has its roots deep within leafy, conservative Melbourne. The name Anne Hamilton-Byrne and the image of the strange, blonde children will have particular resonance to Melbournians.

But this story, which speaks of family and love and loss, has a much wider reverberation. As a society we are only just acknowledging the long-term suffering experienced by so many children separated from their birth parents and damaged by those who are tasked to care for them. In a big picture sense this is a story of now, as survivors of child abuse demand justice. The Family's destructive influence continues to resonate in contemporary generations.

It has been an incredible, moving and emotional journey to bring this story to the screen.

We thank our participants who contributed so much of their heart and hard learned wisdom to this film. We dedicate our story to Sarah Moore and all the others who have been brave enough to take the journey with us.
-Anna Grieve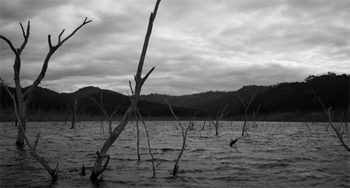 Timeline

1963 Yoga teacher Anne Hamilton meets English physicist and writer, Dr Raynor Johnson and they found a sect known as The Family.
1968 The Family begins to -adopt' and acquire children to create a -master race'. They also buy land in Ferny Creek to build their spiritual headquarters, Santiniketan Lodge.
Circa 1972 The cult purchases Broom Farm in Kent, UK.
1974 An official school is set up for the -master race' children at the Lake Eildon property.
Circa 1978 The cult purchases a large property in the Catskill Mountains, upstate New York.
1978 Anne Hamilton marries William (Bill) Byrne and they take the surname Hamilton- Byrne.
1983 Police visit the Lake Eildon property to search for a missing girl. She is not found on the property.
1987 (14 August) Combined police raid on sect property, 'Kai Lama" at Lake Eildon.
Anne is overseas. Bill is present at the raid but is not charged. The children are removed from the sect and placed into care.
1987 (Oct/Nov) Bill flees to Hawaii to meet Anne.
1987 (12 December) Monbulk School fire – Detective Lex de Man is called to investigate. He learns about The Family.
1989 (about June) Lex de Man writes a report recommending Victoria Police commence a criminal investigation into The Family.
1989 (11 December) Operation Forest Task Force commences.
1993 (4 June) Anne & Bill are arrested in the Catskill Mountains, Upstate New York.
1993 (17 August) Anne & Bill are extradited to Australia.
1993 (31 August) Anne & Bill appear in the Victorian Magistrates' Court, charged with conspiracy to defraud and commit perjury by falsely registering the births of triplets.
1994 In the County Court, Anne & Bill avoid prison and are fined $5000 each.
2001 Bill dies, leaving Anne to lead a diminishing group of followers.
2016 At 95, Anne lives in the dementia wing of a suburban Melbourne nursing home.


The Family
Release Date: February 23rd, 2017