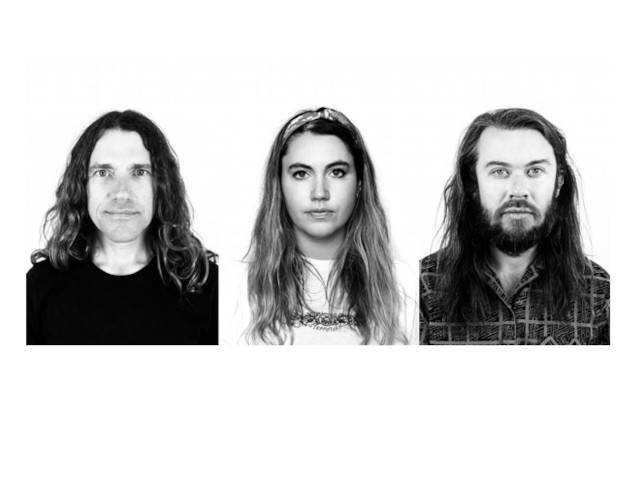 Seasoned Australian musician Scott Targett has been crafting groove-laced funk bangers as Robotikus since first gracing the scene with his creative alter-ego. No stranger to the music circuit, Targett is an ARIA nominated and chart-topping multi-instrumentalist, producer, Dukes of Windsor founding member and Music Director, who's shared stages with the likes of The Presets, Pnau, Sneaky Soundsystem, The Music and The Vines. Breaking a four-year radio silence, Targett returns as Robotikus on the collaborative funk-odyssey 'Out of Love' with fellow dance lord KOWL and dreamy Hobart vocalist Calypso.

'Out of Love' is an amalgamation of Robotikus' far-reaching influences of the Disco, Funk, and House pioneers of the 1970's and 80's. Weaving funk instrumentation, melodic synths and bass-filled dance breaks into a rich tapestry of sound, 'Out of Love' is a joyous display of collaboration and friendship and an antidote to its own discomforting themes. On a nice summer's day in Hobart, in the not so distant past, Cal Young (KOWL) and Scott caught up for some refreshing ales in the studio. Cal had been messing about with a rework of an old sample and played it back to Scott. Immediately inspired, Scott laid down a funky bassline and the song changed forever. Once the form of the song was in place it was decided Calypso would be the weapon of choice for the vocalist who, upon hearing the instrumental, began jotting down ideas for the song. Soon enough 'Out of Love' was born!

"Out of Love is a modern-disco pop song which reflects on unrequited love and the idealisation of the unattainable." – Robotikus and Calypso

Scott has been professionally playing music most of his life. As a musical director, he has curated shows for festivals and worked alongside iconic Australian artists such as Shane Howard (Goanna), Mike Noga (The Drones) and Glenn Richards (Augie March). As a studio session musician, Scott has worked on a variety of records ranging in style from Afro-beat, Country, Lo-fi-Instrumental, Folk, Country and Soul. He is also a member of Tasmanian indie-rock band Lennon Wells and a touring member of Golden Guitar winning band the Wolfe Brothers.

KOWL aka Cal Young is an artist and producer from Hobart, whose music has been described as "Disco-Tinged House," though he habitually self-describes it as "Beach House House." Outside of Robotikus and Calypso, Cal has produced tracks for such notable Australian artists as Asta and Hugo Bladel, and in 2017 released his collaborative hit single 'Just Words' with Juno Award-winning Canadian, Guyanese, Indian artist Anjulie.

Melbourne-via-Tassie artist Calypso is a singer songwriter and producer. After finishing her study at Hobart's Conservatorium of Music and delving into the eclectic world of folk music in Edinburgh, Calypso returned to Australia to pursue electronic music and now releases her own unique blend of subdued electronic/acoustic sounds where her voice is the captivating centrepiece. Together with KOWL, Calypso is also one half of electronic duo S L O W who have played major festivals including Falls Festival, Party in the Paddock, Dark Mofo, Bigsound and A Festival Called Panama.

This latest Robotikus team up is another glowing example of the trio's combined love of collaboration and homegrown sound exploration.