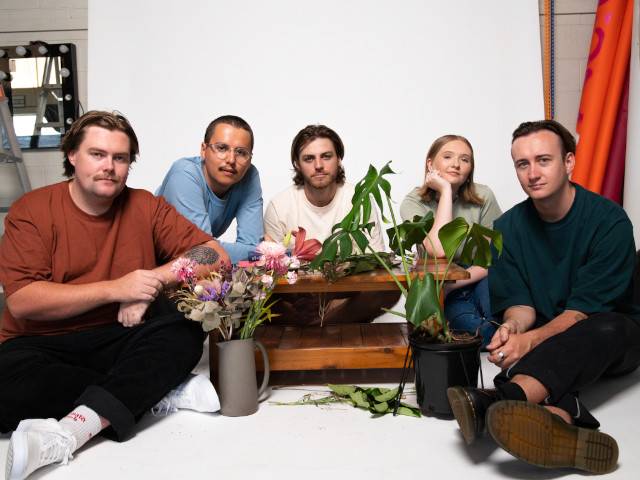 Gold Coast's sunshine band Pure Milk return with their charming new single "Dreams On A Platter". Known for their indie twang and fun-loving attitude, the track sprouts into a warm and fuzzy signature Pure Milk tune, worth all the magic beans.

Musically, Pure Milk are a concoction of wit, lo-fi guitars, and emotion. Staying true to their wholesome yet punky demeanour, "Dreams On A Platter" is a pool of edgy soundscapes and poignant lyricism. A nod to lead singer Lewis' hometown of the Gold Coast, the coming-of-age track unpacks his move to the city and the opportunities at his doorstep.

Lewis reflects on what the song means to him, "Dreams is full of self-justification, proving to yourself that you know who you are, and who you want to be. In many ways it's the most arrogant song I've ever written, but also the most vulnerable."

Joining forces with Gold Coast's tastemaker agency Tiny Minds, the band are gearing up for a spritely year with dreams certainly on a platter for the five-piece.

Turning heads with their 2020 EP release Garden Anxiety, the band quickly gained Double J rotation and received numerous triple j spins from Richard Kingsmill and Declan Byrne. Winning over hometown crowds with their jovial stage presence, the band have shared lineups with some of indie/rock's favourites, including DZ Deathrays and Eliza & The Delusionals and festival's Mountain Goat Valley Crawl and Crafted Festival. With a collection of notable achievements under their belt and a nod from industry, the Queensland quintet are climbing the beanstalk to the top.