Partygoers save lives for Lort Smith Animal Hospital
Over 200,000 homeless cats and dogs are euthanased every year in Australia, unwanted, neglected and often abused - a statistic anathema to Melbourne's not for profit Lort Smith Animal Hospital.
Lort Smith, the largest animal hospital in the Southern Hemisphere, has always been at the forefront of animal welfare, and its 2009 fundraising campaign "Party for Strays" is no exception.
Party for Strays not only raises awareness of the unnecessary neglect and cruelty of unwanted and uncared for animals, but the money raised will enable the hospital to continue its vital work in the medical treatment and care of these animals and in finding them carefully chosen loving homes!Lort Smith is encouraging people to register online (from now onwards) to be "Party Animals" and then throw a party, fundraise online or both! Everyone can upload a Party Animal profile with photos or videos of their pets or a personal party invitation and link it to their Facebook, Twitter and other social networking accounts.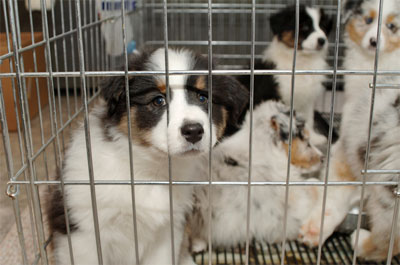 During the month of September, Parties will be held all over Australia with "Party Animals" already registered in VIC, QLD, NSW, WA and TAS! Party Animals can throw any sort of party from an intimate dinner party, to a riotous office party, a theme party, a singles party, a picnic, a video night... in fact anything that takes their fancy!
Guests are then asked to make a donation to come, and all proceeds given to Lort Smith.
CEO of Lort Smith Animal Hospital Ric Holland says "We want people to use their imagination to have fun, knowing that every cent they raise will be used to support the work of this hospital to care for animals in need. So please Party for Strays....and party for their lives".
www.partyforstrays.com