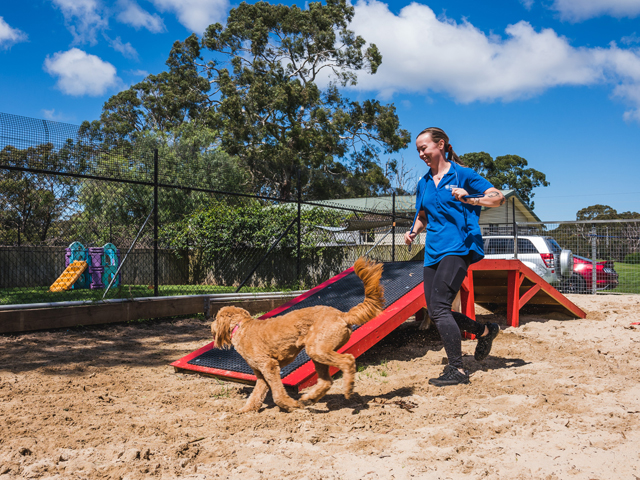 Hanrob Pet Hotels today launches the 'Pets in Our Life' Crisis Support Program, a non-profit community initiative helping to care for the animals of owners who are impacted by the Coronavirus (COVID-19).

The program will provide overnight pet accommodation, pet transport for dogs and cats and virtual dog training sessions at a significantly reduced rate to both medical professionals who have less available time to look after their pets during the pandemic, as well as owners who are unwell or in quarantine due to COVID-19.

"Across the country, our medical professionals are on the front line of this virus, working longer hours and shifts to help those in need – and we are so thankful for them. We understand the increased anxiety and pressures regarding caring for animals in this difficult time, so we've launched this initiative to support the Australian community, and ensure the nation's pets aren't forgotten," says CEO of Hanrob Pet Hotels, Andrew Biggs.

"There are also thousands of people whose quarantine or self-isolation status makes it hard for them to take good care of their pets or even walk their dogs because they are focusing on getting better or staying inside – we hope that the Pets in Our Life program brings a little relief."

Helen Falla, CEO of the Canberra Hospital Foundation, said: "The team at Hanrob has worked together with the Canberra Hospital Foundation to help provide invaluable support for patients and their pets.

"One of many examples includes an elderly patient who found himself in hospital for an unexpectedly extended period. Hanrob continued to provide care and worked with the Foundation to provide regular updates to our patient to let him know how his pet was doing. This was a huge reassurance for a patient whose pet was his only companion. Hanrob's kindness helped to alleviate any worry and stress about his pet and the patient was able to focus on his own recovery – we're delighted to see them now launch this initiative to support those impacted during the current pandemic, as well as our medical workers."

Thousands of dogs and cats have the potential to benefit with reduced-cost stays at Hanrob Pet Hotels located in New South Wales, Victoria, Queensland and the Australian Capital Territory.

To arrange care for your pet and find out more, visit the 'Pets in Our Life' Crisis Support Program website: www.petsinourlife.com.au.