Part Time Online - Australia's leading portal for flexible jobs and employment information
You've been thinking about it for a while, returning to paid work after a period of absence raising children or maybe you just want to work less and have more time for personal activities. Whether your reasons are personal or financially driven, getting back on the 'on-ramp' or making the decision for more me time can often be daunting.
At
www.parttimeonline.com.au
we make it very easy for you to find both suitable jobs and information to help you in your journey. For Liana Gorman, Director of parttimeonline.com.au is a site dedicated exclusively to issues and job opportunities related to part time, job share and flexible employment, the most important thing to get you started on your way is your own level of confidence, patience, persistence and clarity around your requirements.
"More and more employers are now looking at 'sequencing' parents as an untapped resource, a talent pool which offers a desirable range of experiences and skills. Many workplaces are now providing flexible work schedules suitable for part-time or casual employees so the opportunities for parents working around their personal responsibilities are growing. Flexibility practices are also now used to encourage retention so there has never been a better time to re-evaluate one's personal requirements" says Gorman.
As a mother who has successfully moved from full time employment to motherhood and back to part time, and is now running her own business, working with parents returning to the workforce or wanting more flexibility on a daily basis is a role she takes personally;
For those individuals wanting to return to paid employment, there are a number of steps one must consider.
- Confirm your commitment

- Review your strengths and weaknesses

- Emphasize skills not job titles

- Connect 'experiences' with work opportunities

- Talk your ideas through your personal Network

- Identify helpful resources

- Stay current on new technology trends

- Be proactive


All of the above steps are described in greater detail in the "Returning to the Workforce" article on partimeonline.com.au.
If you are currently in a full time role and are looking for more flexible hours there are a few questions you must ask yourself first. Below are just a few to get you started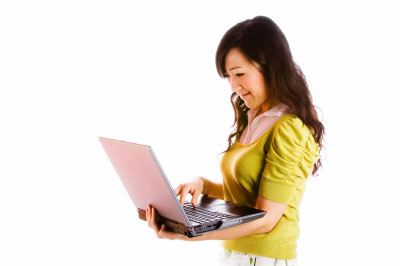 Does the role you are currently in pass the flexibility test? Take our fun quiz to find out, please go to parttimeonline.com.au.

What flexible arrangement are you most interested in? Don't know what the options are? On parttimeonline.com.au we have a range of flexible work options for you to consider

What are the flexible employment policies of the company you are currently employed by?

Is job sharing an option you might consider? If you want to find out more about job share Part Time Online have the perfect article for you.


Whether you are returning to the workforce or looking for more me time it is important to have support networks and information portals at your fingertips where you can get the most up to date information to help you succeed.
Parttimeonline.com.au is one such resource that you must visit. The site is content rich with part time, casual and flexible jobs and all you need to know around flexible work practices, how to prepare yourself when returning to the workforce and how to ask for more flexible hours.
A number of employers are also featured on the site that not only support flexibility in the workplace but want you to know about them in detail. The Part Time online featured employer section allows you to consider which employer you might want to approach without fear that your requirements will be rejected without due consideration.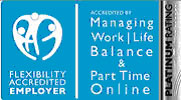 The Part Time Online/Managing Work Life Balance Flexibility accreditation offers even greater certainty that an employer welcomes flexibility in the work place. Whenever you see this logo you can be sure that the employer has been audited and given a certain level of recognition for their policies around flexible work practices and their implementation of those.
If you are still not sure about how to search for work why don't you post your profile on parttimeonline.com.au and let employers find you. The process is incredibly easy and our friendly staff would be happy to guide you through. All you have to do is simply describe the type of work that you are looking for and give an overview of your strengths and you are on your way.
If this service sounds like just what you have been looking for why don't you register with parttimeonline.com.au and go in the draw to win an iPod? All you have to do is tell your friends and encourage them to visit and register with the site. Not only will you be doing your friends a favour you will also give them the same opportunity.
For more information on
www.parttimeonline.com.au
visit our website or contact us on 02 9369 1133