Nicholas Hammond The Sound of Music Digitally Re-Mastered DVD Interview
Cast: Julie Andrews, Christopher Plummer, Nicholas Hammond, Eleanor Parker, Angela Cartwright, Kym Karath
Director: Robert Wise
Genre: Drama, Family, Biography
Rated: G
Running Time: 174 minutes

Twentieth Century Fox Home Entertainment toasts the 45th anniversary of the five-time Academy Award®-winning The Sound Of Music with its highly anticipated Blu-ray Disc release. Starring Oscar® winner Julie Andrews in one of her most memorable roles, the film adaptation of Rodgers and Hammerstein's musical follows Maria, a spirited young woman who leaves a convent and becomes a governess to seven unruly children. Her charm and songs soon win the hearts of the children but when their father is ordered to return to naval service, Maria is forced to attempt a daring escape with her new family.

Meticulously re-mastered, The Sound Of Music 45th Anniversary Edition is presented with new 7.1 audio and offers Your Favourite Things: An Interactive Celebration featuring a Sing-A-Long, behind-the-scenes images, trivia and a location quiz; A City of Song with a virtual map of filming locations and interactive tour of the movie's locale of Salzburg, Austria; vintage programs including a hilarious send-up of The Sound of Music from Carol Burnett and Julie Andrews herself; an enchanting interview with the real Maria von Trapp on The Julie Andrews Hour; and, for the very first time in home entertainment format, a spectacular full-length documentary, Rodgers & Hammerstein: The Sound of American Music, hosted by Mary Martin; and much more. Perfect for at home or on the go, The Sound of Music is available in a 3 Disc Blu-ray and DVD Combo Pack.

Directed by Robert Wise and co-starring Christopher Plummer, the film garnered five Oscars including Best Picture and Best Director. A heartwarming story full of cherished songs such as "My Favourite Things," "Sixteen Going On Seventeen," "Edelweiss" and the title song, the film graces six different Top 100 lists by the American Film Institute including Musicals, Songs and Movies .

Special Features:
Disc One
Feature film re-mastered in 1080p Hi-Def with 7.1 DTS-HD sound
Your Favourite Things: An Interactive Celebration - All New Immersive Viewing Experience with Behind-the-Scenes Images, On-Screen Lyrics, Trivia Track and Location Quiz
Music Machine Sing-A-Long
Audio Commentary by Julie Andrews, Christopher Plummer, and Director Robert Wise

Disc Two
Musical Stages: Creating The Sound of Music - All New Interactive "Backlot Tour" with In-Depth Featurettes on the Songs, the Stage Show & Movie, the Film and Sound Restoration and the Real-Life von Trapp Family
A City of Song - Virtual Map of Filming Locations in Salzburg, Austria
Vintage Rodgers & Hammerstein and The Sound of Music programs
Screen Tests, Rare Treasures, Interviews, Photo Galleries & More

Disc Three
Feature film on DVD

In celebration of this treasured release, a wide range of Fox's best loved movies on Blu-ray and DVD, including The Sound of Music, will be available with a bonus voucher booklet valued at over $250. The booklet contains high quality offers such as a bonus Napoleon makeover valued at $95, free one month membership at Contours Gym, $50 off at Bevilles Jewellers and many more offers to treat Mum this Mothers Day!

The Sound of Music




Buy Now from Fishpond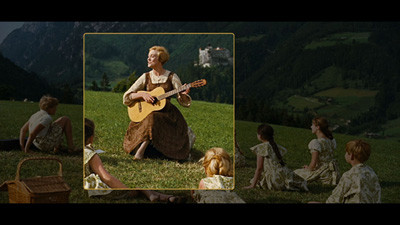 Interview with Nicholas Hammond
Nicholas Hammond has worked as a highly regarded actor in New York, London, Los Angeles, Melbourne and Sydney for more than 35 years.

Hammond has been featured in over thirty-five feature films and one hundred-fifty television shows. His most recent stage appearance was in Bruce Beresford's 2009 production of Moonlight and Magnolias for the Melbourne Theatre Company.

As a writer, his credits include A Difficult Woman and Secret Men's Business for the ABC. He is currently co-starring with Mick Molloy in a Movie Extra comedy series The Jesters. Hammond's feature film script Wrong Girl is currently in pre-production, withHammond to direct, and he has a US motion picture musical in development.

Hammond is directing the Gershwin musical Girl Crazy in Sydney in July for Neglected Musicals, and is currently writing a book with his six 'siblings' from The Sound of Music about the deep family bonds that were forged on the set, and continue to thrive almost five decades later. The book will is scheduled to be released in October 2011.

Question: The Sound of Music has become a classic. Was it clear to you that this was going to be a great piece of work when you first encountered it?

Nicholas Hammond: I think we all knew the stage show had been a success and that is had wonderful songs by Rodgers and Hammerstein, but like with any movie when you are making it you can only hope that all the pieces come together and the audience will like it.


Question: It has been 45 years since the first release of this movie; can you say how it has affected your life being a part of such a classic film?

Nicholas Hammond: It has been a great part of my life, not only because it opened doors for me as a child actor but I formed close friendships with the rest of the cast that have lasted all this time.


Question: What are your thoughts on the digitally re-mastered Sound of Music?

Nicholas Hammond: It is stunning. Better than it was originally I think. The detail is amazing, and the sound quality superb.


Question: Have you recently caught up with the The Sound of Music cast; can you talk about that experience?

Nicholas Hammond: Yes we did "Oprah" and the "Today show in the USA at the very end of last year, so all nine of us got together which as always was huge fun. We see each other as often as possible, and like any family, just pick up the conversation where we left off.


Question: Do you have a favourite part or song from The Sound of Music?

Nicholas Hammond: Well, I know everyone loves the "Do Re Mi" sequence as it is such a brilliant piece of film-making, and it's always a pleasure to watch that. I like the escape, starting on stage at the amphitheatre and through to the Abbey cemetery--for me I remember the tension and danger we were meant to feel throughout that, a nice change of all the sunny parts of the film.


Question: Do you still find yourself humming songs from The Sound of Music?

Nicholas Hammond: Every now and then. In the shower. The final verse of Do Re Mi with all the different harmony parts is good practice,also "Lonely Goatherd." But only the bar of soap ever hears it!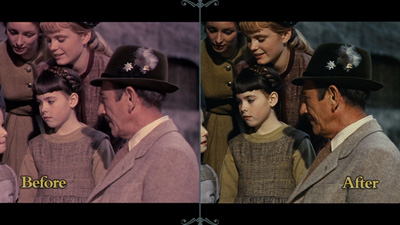 Question: Have you had a look at the special features on The Sound of Music combo value pack, if so, what did you enjoy most?

Nicholas Hammond: The interactive stuff is very cool--makes you feel like you are there on the set and in the studio. Also I find the screen tests interesting--it is humbling to think of all the great actors who auditioned for the film, and how fortunate were we who got chosen.


Question: After The Sound of Music you went on to star in many television drama series, can you talk about why you chose television?

Nicholas Hammond: I didn't - it chose me! I had been working in a number of movies, plays, and guest-starring roles on other series when I was offered my own show, "The Amazing Spiderman." It sounded like an interesting challenge, and it was. It amazes me how many people to this day remember that show and say such nice things about it.


Question: You've recently guest starred in The Jesters - what do you enjoy about comedy?

Nicholas Hammond: I love comedy. I first met the team responsible for The Jesters when I was writing and guesting on an ABC comedy show called "Backberner." I created this CIA guy named Agent Smith, who we all liked. When they went onto do "The Jesters" they asked if I could come in and play Agent Smith again. Huge fun. I hope they go for a third series as we have big plans for Agent Smith!


Question: You've written two scripts, for TV, is that something you will consider again, in the future?

Nicholas Hammond: Yes, in fact these days I spend most of my time as a screenwriter. I currently have a movie musical in development, a sex thriller set in Shanghai, and another crime film about a notorious true-life crime that is being read by HBO.


Interview by Brooke Hunter