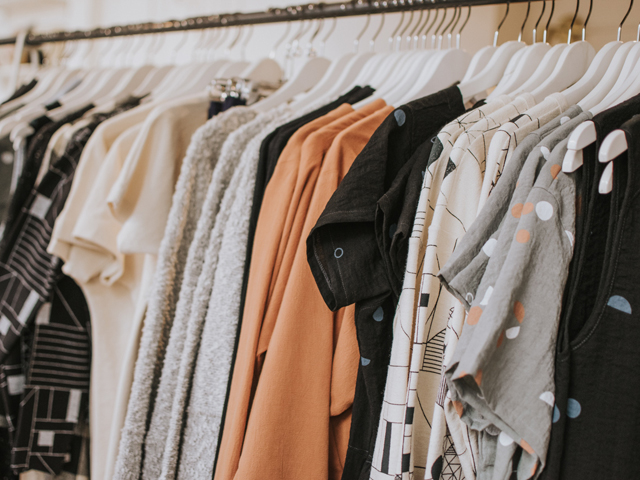 Bags- bags are a necessary accessory to have but that doesn't mean the designers are not having fun with it. From Versace's transparent super large bag, to Stella McCartney making a loud statement with her brand on her bag, oversized bags are having quite a moment right now. Everyone is in on the act- Valentino, Tom Ford, Michael Kors and Emporio Armani, among others. Bags can also be a part of another accessory- the belt. In fact, the belt bag is a stylish piece to add to your wardrobe. It's such a handy bag to have. Relatively safe, because it's tucked into your belt. Handy, because everything is close at hand. From the tiny belt bag by Salvatore Ferragamo to the multi- zipper option from Alexander Wang, these bags come in all shapes and sizes and storage capacities. The other bag is the opposite of the oversized bag- the IT bag is more a purse and Burberry and Fendi are among the biggest names issuing this must-have accessory. What black leather jacket doesn't look amazing with a gorgeous bag?

Feathers- they get everywhere- from long earrings to even footwear! Indeed shoes and slippers are often embellished with feathers, like they are from the house of Prabal Gurung and Dries Van Noten. Feathers trail at the back of sky-high heels, they caress the foot at the top of the slipper, and almost hide another pair of shoes. Perhaps they also offer sun protection, albeit a lot less than good old sunscreen!

Natural elements- using stones as they appear in their natural setting often results in crooked, mismatching jewellery. This style is popular today because it's unrefined and natural. The same goes for some other products that are used in fashion accessories. For example, shell jewellery. Whether it's puka or paua shell, the material lends itself to every type of jewellery- rings, chains and hair accessories, among others. Macramé designs and thread make wonderful, multi-coloured bags as seen in Sonia Rykiel's work. Net designs, loose stitches and long skeins of rope are all part of the look from fashion brands like Michael Kors and Loewe. Straw hats have been around for a long time, as are straw and raffia bags. Natural is the way to go for many fashion accessories today.

Personalised jewellery- charm bracelets have been the personalised gift of choice for many. What better way to declare your interests than by stringing them on a chain on the wrist or the neck? But personalised jewellery doesn't end there. Name engraved lockets and chokers are also part of this trend. Personalised jewellery makes for a perfect gift- either get your initials or a combination of yours and your loved one's on a fine piece of jewellery.

Pearls- natural elements are beautifully represented in the quintessential and stylish pearl. Pearl jewellery has been putting the class in classic from time immemorial. Pearls have also embraced the world they live in now and become trendier. Pearl hoops, pearl embellishments on bags, ear cuffs with pearls on them, bracelets with single or multiple pearls, even a phone cover with a few pearl accents- there is no end to the possibilities of what you can do with pearls when it comes to fashion accessories.
Photo by Lauren Fleischmann on Unsplash
Photo by eleni koureas on Unsplash