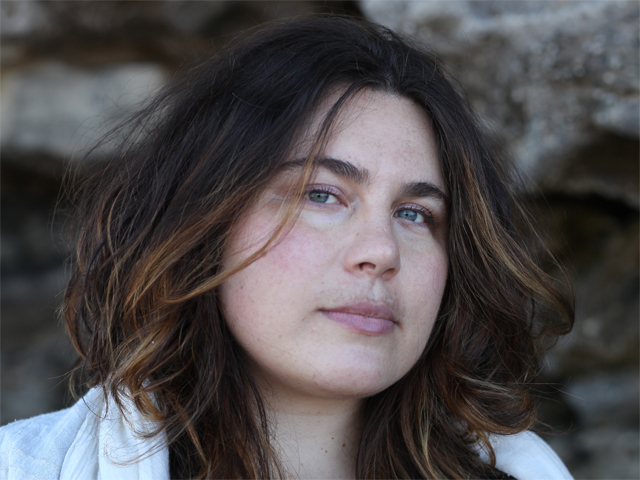 Curlewis Launches First Collection of Bondi Inspired Plus Size Clothing
Today sees the official launch of new plus size fashion brand Curlewis, offering elevated leisure wear essentials in sizes 16 - 24. The label's debut collection features beautiful linen and cotton pieces which offer the plus size market something unique, whilst remaining quintessentially Australian.

The label's Founder Courtney Dransfield was frustrated by a continued lack of premium plus size options and has therefore created looks that are current and sophisticated. The new collection features inspired essentials made from natural fabrics cotton and linen. Each piece has the versatility to easily carry you from day to night, summer through spring.

Curlewis makes getting dressed not just effortless and easy for women with curves, they make it enjoyable and empowering. The label achieved this by creating a concise capsule collection of 6 pieces that work seamlessly together or into the customer's existing wardrobe. The styles are rooted in minimalism, with touches of inspired detailing that bring an edge to every look. Each piece is available in two different colour ways so that when the customer finds that key piece they can buy in multiples.

The collection ranges from sleek A Line Dresses and Skirts, to elegant Wide Leg Pants, all designed in Australia. RRP within the current capsule ranges from $90 (The Short Sleeve T Shirt) to $180 (The A Line Dress). The ready to wear collection boasts 12 different looks that can be mixed and matched.

Curlewis strives for sustainability by producing smaller runs in order to avoid waste. Each customer receives a clothing freshener, repurposed from excess linen. They also make their white tees in 100% organic cotton and encourage their customers to have a concise wardrobe full of high quality, versatile pieces that can be worn throughout the seasons.

The label's Founder, Courtney Dransfield felt there was a clear gap in the market. Whilst many brands have launched plus size collections, she still felt there was something lacking in what was available. When asked about her journey to create Curlewis, she commented, "I was really inspired by a few things; my love of linen, minimalist aesthetics and this effortlessly elevated way of dressing you see around Bondi. However, being a size 22 often meant that I had to forego one of these things when I was getting dressed and it became really frustrating. So, after a few years of seeing no size extensions in my favorite straight size brands and no design elevations in my favorite plus size brands, I decided to create what I wanted myself."

"To make sure I wasn't creating a brand just for myself, I asked other women in my plus size community if they'd want the same sort of clothing and the answer was 100% yes. So the collection had to be available in sizes 16 to 24. I named the brand Curlewis because it was the first street I lived on in Bondi, a teenage dream of mine as a baby beach bum. It's also where, after many years of disordered eating, I fully accepted my body as it is. I wanted to honor that journey and share that same energy with the brand", she continued.

The range is ideal for the Sydney climate, proffering lightweight fabrics for hot weather which are diversified for winter layering. For example, the A Line Dress is paired perfectly with The Button Down Shirt underneath or The Wide Leg Pants can easily be worn with a leather jacket. The collection is now available to purchase online via culewis.co.


Interview with Courtney Dransfield, Designer and Founder at Curlewis
Question: What motivated the creation of Curlewis?

Courtney Dransfield: I was motivated to start Curlewis by my frustration of not being able to find the clothes that I wanted to wear in my size or in the plus side market. I felt like I was constantly compromising, where clothes would never fit me perfectly or feel great on me.


Question: Can you talk us through your inspirations when designing?

Courtney Dransfield: I'm really inspired by bloggers and magazines and other designers both here in Australia and internationally. I'm also really inspired by the intersection of fashion and beach lifestyle in Bondi, where I live. You can definitely see the Bondi beach vibes within the new Curlewis collection.


Question: What was the biggest challenge in getting Curlewis off the ground?

Courtney Dransfield: There were so many challenges that I faced along the way, like missing sample patterns, but I think the biggest one was, as cheesey as this sounds, learning to believe in myself. To learn that I could actually make this long held dream of mine come true.


Question: Can you tell us about Curlewis and the latest collection?

Courtney Dransfield: Curlewis is a premium plus size clothing label that focuses on inspired essentials made from natural fabrics. I created this first concise capsule collection as a kind of warbrobe foundation for my customers. I wanted the pieces to work seamlessly together as well as really easily into anyone's wardrobe.


Question: Why do you believe the plus size fashion industry still has a long way to go?

Courtney Dransfield: For so many reasons but I think the most important issue is accessibility. It's just harder to find clothes above a size 16, in general and even harder to find something made with more premium fabrics or design elements that are similar to that available to straight sized consumers.


Question: What fashion advice do you have for those of us wearing sizes 16 – 24?

Courtney Dransfield: Wear whatever makes your feel comfortable and confident. And, to go online. There is so much more available on the internet than there is in stores, at the moment.


Question: What's next for Curlewis?

Courtney Dransfield: Having launched just a few months ago we're still working on spreading the news about our existence! But we are looking towards summer and thinking about some fun pieces to go along with the party season. Watch this space!


Interview by Brooke Hunter