Mila Kunis Bad Moms
Cast: Mila Kunis, Jada Pinkett Smith, Christina Applegate, Kristen Bell, Lilly Singh, Kesha
Directors: Jon Lucas, Scott Moore
Genre: Comedy

Synopsis: A woman with a seemingly perfect life - a great marriage, overachieving kids, beautiful home, stunning looks and still holding down a career. However she's over-worked, over committed and exhausted to the point that she's about to snap. Fed up, she joins forces with two other over-stressed moms and all go on a quest to liberate themselves from conventional responsibilities, going on a wild un-mom like binge of freedom, fun and self-indulgence - putting them on a collision course with PTA Queen Bee Gwendolyn and her clique of devoted perfect moms.

Bad Moms
Release Date: August 11th, 2016



PTA Meeting Notes
William McKinley School Meeting Minutes

The meeting was called to order by Suzanne Todd.

In attendance

Jay Hernandez, Annie Mumolo, Jada Pinkett Smith, Christine Applegate, Jon Lucas, Scott Moore, Suzanne Todd, Bill Block, Mark Kamine

Apologies

Mila Kunis, Kristen Bell, Kathryn Hahn

1. Call to order – Emergency Meeting

Regarding 'Bad Moms"
2. Welcome and Council Updates

Lean in, attachment, tiger, you name it and there's a type of mom that fits the bill for it. Is it too much to ask to that we all just coexist peacefully? There's simply an overload of information out there – high tech apps, meaningful blogs, -expert' advice, judgy 'feedback" – but nothing has ever solved the one big issue all moms face: How to get it all done in the measly 24 hours we've been given to keep our family fit, fed and functioning, all with a smile on our face. Does any app or hashtag address that? Can you blame the occasional mom who just freaks out? #No #NoYouCan't

3. Talent Show Update

In this new comedy from the writers of The Hangover, Amy Mitchell (Mila Kunis, Black Swan) has a seemingly perfect life: a great marriage, over2 achieving kids, a beautiful home and a career. However, she's over-worked, over-committed and exhausted to the point that she's about to snap. Fed up, she joins forces with two other over-stressed moms, Kiki (Kristen Bell, Frozen) and Carla (Kathryn Hahn, Transparent), on a quest to liberate themselves from conventional responsibilities – going on a wild, un-mom-like binge of long overdue freedom, fun and self-indulgence –and putting them on a collision course with PTA Queen Bee Gwendolyn (Christina Applegate, Anchorman) and her clique of devoted, perfect moms, Vicky (Annie Mumolo, Bridesmaids) and Stacy (Jada Pinkett Smith, Magic Mike XXL). In addition to Kunis, Bell, Hahn, Mumolo, Pinkett Smith and Applegate, the Bad Moms cast includes Jay Hernandez (Suicide Squad) as #hot #single dad Jessie Harkness; Clark Duke (Hot Tub Time Machine) as Amy's hipster boss; Emjay Anthony (The Jungle Book) as son Dylan, Tony Award winner Oona Laurence (Pete's Dragon) as Amy's daughter Jane; and David Walton (About a Boy) as husband Mike. Wendell Pierce (The Wire) plays the school principal, and Houston Texans defensive end JJ Watt takes the field as the school's soccer coach. Wanda Sykes (Black-ish) portrays a family therapist.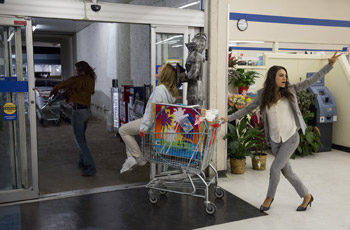 4. A/V Club Update

Bad Moms, the new comedy written and directed by Jon Lucas and Scott Moore (The Hangover), is set in an upscale Chicago suburb where chic supermom Gwendolyn James (Applegate) is the arbiter of acceptable behavior. Other moms know not to cross her, and Amy Mitchell certainly never meant to.

Life is hard enough. But once she does, it's war between the good and the bad, with the election for PTA president at idyllic William McKinley School the battlefield. Yes, there are casualties ~ but that's the price of progress. And all part of a mom's day.

5. Treasurer's Report

Suzanne Todd (Alice Through the Looking Glass) and Bill Block (Fury) produced Bad Moms for STX Entertainment, with Mark Kamine (American Hustle) serving as Executive Producer. Jim Denault, ASC (Trumbo) is the Director of Photography; Marcia Hinds (Friends with Benefits) the Production Designer; James Thomas and Emma E. Hickox, ACE Editors; and Julia Caston (The Middle) Costume Designer.

6. Standards Committee

How in the world did the writers of the ultimate dude movie, The Hangover, end up making a girl-power tribute to the awesomeness of moms? R-rated, of course.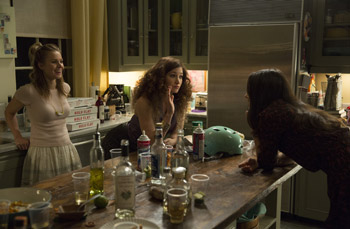 'Reading the script, you'd think a woman wrote it, but talking to Jon Lucas, Scott Moore, you realise it's an homage to their wives," said actress Mila Kunis, a real-life mom herself. In fact, all six of the film's leading ladies are mothers, as is Producer Suzanne Todd.

'I said I'd play any of these parts," Mila Kunis recalled. 'I wanted to do something I could relate to. The idea of an ensemble also appealed to me. I didn't want to be isolated and I wanted to do something fun."

Kunis signed on as lead character Amy Mitchell, a working mom whose myriad obligations leave her cut off from friendships, let alone the idea of fun for its own sake. Poor Amy is too busy to realise what she is missing.

'Really early on in motherhood, you forget that you're a girl and you need girlfriends," said Kristen Bell, a reallife mother of two. 'Part of the beauty of this film is that it's about these mothers discovering friendships again."

7. The Bard Club

Bad Moms filmmakers Jon Lucas and Scott Moore have been writing partners and friends for more than 15 years. During that time, they also became dads, as well as directors.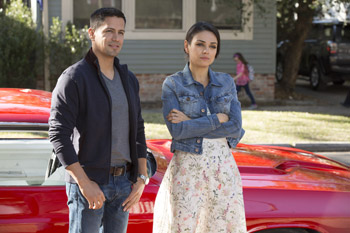 'We write from home, sitting in front of our computers, so we see our wives bust their asses all day," said Scott Moore. 'They're running around, picking up kids, making lunches, dealing with all these pressures. There's a lot of drama ~ and fertile ground for comedy."

Jon Lucas elaborates: 'As dads, we're mom-adjacent. It's similar, but there's a lot of pressure in the culture of moms that dads don't have to deal with. We wanted to jump into those waters."

Jada Pinkett Smith, who plays Stacy, a hard-edged sidekick in Gwendolyn's unforgiving entourage, described the mom-dad divide: 'They're not in the soup like the wives are. They can sit on the edge of the soup bowl and look down at the scene from a different point of view. We moms can only see what's right in front of us while our husbands get to watch and say, this is some funny sh*t."

Jon Lucas, Scott Moorefound expert guides to help them stir the soup. As part of their research, they hosted dinner parties with lots of moms, lots of wine and lots of stories from the trenches.

'What moms talk about is not how it's usually portrayed in the average Hallmark-y Mom movie," said Scott Lucas. 'It's way more interesting and fun, and way more R-rated. Sometimes X-rated. And, yes, there's conflict!"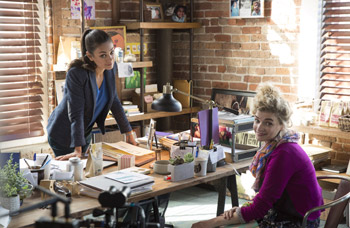 There's also the façade that many moms feel obliged to maintain.

'That's what the movie is about," said Scott Lucas. 'So many moms feel they have to pretend everything is easy, happy and good. But it's really hard. With a glass of chardonnay, sometimes the truth comes out -- and we start writing." The filmmakers also realised that moms need each other. As Lucas observed, 'Someone would say, I thought it was only my kid who did that, or only my boss who does that. So many people go through the same things, but don't talk about it. Hopefully this movie will bridge that gap a bit."

Producer Suzanne Todd, a mother of three, agreed. 'It just feels like my experience. There were five scenes in the script that I felt like I had lived for sure. I mean exact, like exact detail of dialogue and specific things that happened; because it is kind of a shared collective experience about how hard we try to be good moms, how hard we are on ourselves about not being good enough."

Annie Mumolo plays Vicky Latrobe, a member of the snooty moms clique. She's also the Oscar®-nominated co-writer of the smash hit comedy Bridesmaids. 'Jon and Scott tapped into some deep themes," Mumolo said. 'Writing about moms and about being a mom, you walk a thin line. This is one of the first things I've read that has emotional resonance and characters you can relate to. It's edgy and fun and just irreverent enough to keep you guessing."

Emmy Award®-winning comedienne Christina Applegate appreciated the rare opportunity Bad Moms offered women actors. 'I was attracted to this script because it's real – a bigger, bolder, more R-rated version of real. And for the Carla character alone, this has got to be some of the best dialogue I've ever seen a woman get to do in a film."

Their wives were their first readers when Jon Lucas, Scott Moore finished the script. 'Anything that feels authentically -mom' is because we took their authentic stories," said Scott Moore. 'They gave us notes, punched up jokes, and sometimes told us a real mom would never say this or that. When the cast came on board, we listened to them, too."

Kathryn Hahn plays badass single mom Carla, and her first reaction to the script was admiration for Scott Moore's wife. 'Scott Moore is a dad at my children's school. After I read the script, I looked at his wife Mary in a whole different way. She is awesome. And that's what I love about our directors – they're in awe of us." The writer-directors did not set out to cast only moms as their leading ladies, but that's how it turned out.

'As we talked to actresses about the script, we noticed that the ones who were moms connected to the material in a totally different way," said Scott Moore. 'They brought something to the table. If somebody said, -This weird thing happened with my kid, can we put it in?,' we'd say, -The weirder the better.'

'We also heard: -You need to crank this up! These moms aren't half as crazy as we get!"

Mom attitude definitely gave mom actresses an edge.

'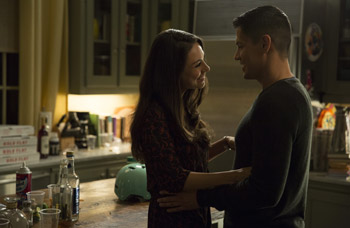 A real mom's first story was never about giving her kid a hug," said Jon Lucas. 'It would be, my kid totally destroyed the house today. There's a tone, a sharpness that a real mom has. You recognise it right away. The non-moms had a sweeter idea about motherhood, and spoke more kindly about children." Kathryn Hahn admired the honesty. 'We live in such a child-centric culture that it's difficult not to feel that you're failing all the time. Or that you are ever going to live up to all the books and blogs you've read, and all the other moms' advice." Kirsten Bell agreed. 'We're saying things you usually only think about."

David Walton, who portrays Amy's webcam-abusing husband, is more sympathetic in real life. 'There's a misunderstanding and lack of support for the plight of modern-day mothers," he said. 'This movie gets it. It's an R-rated truthful comedy about family – with some very good looking women."

8. Bake Sale Update

The fictitious public school at the heart of Bad Moms boasts a diverse student body, as well as a diverse group of moms. Just like the kids, the William McKinley School mothers are splintered into cliques, from tiger moms to attachment moms to crazy organic food moms to perfect moms. And just like the kids, some moms get first day of school jitters.

Jada Pinkett Smith paints the scene as moms drop their kids off on a typical morning: 'My character, Stacy, is with the pseudo perfectionists. In their minds, they are the crème de la crème of the school, the PTA and anything else that has to do with their status as mother and wife. Our squad sits out there and basically judges all the moms as they walk up. It sets the tone for the movie and tells you who the bad guys are straight away."

Some moms don't have a clique. Nobody ever invites lonely stay-at-home mom Kiki, with her nurse shoes and messy children, out for a coffee. Single mom Carla's cleavage, cigarettes and provocative appetites make her a virtual pariah, too. Exhausted working mom Amy is presentable in the eyes of her mom peers, but she's already stretched too thin to bond with any of them. Kunis feels for Amy. 'She had a baby at 19 and another one at 20, and has had to hustle ever since to make it work," she explained. 'Everybody can relate to that in some form. You strive for everything to be perfect and forget that the messy parts of life are what make life happen."

Once they brand themselves as 'bad moms", Amy, Kiki and Carla lose all fear of anyone else labelling them. Of course, Carla never actually worried about that, which made her presence vital to the pack.

'She's the glue that holds us all together," said Mila Kunis. 'My character doesn't really know where she is in life. Kiki is quiet and shy – and to watch Kristen Bell, who's so strong and feisty, be meek is really comical. But Carla? She's loud and amazing and takes life by the balls."

Kiki and Carla are showy comic roles, and the directors chose gifted comediennes to bring those characters to life. Amy is in on a lot of the laughs, but her story is more complicated.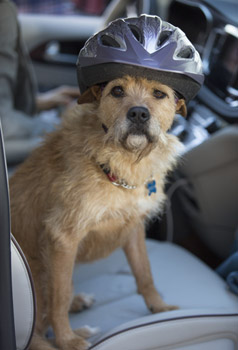 'Playing the middle of the movie is hard," said Jon Lucas. 'Amy has to be funny, but she's also the emotional conduit for the audience. We liked Mila for the part because she can carry the emotional weight, as we saw in Black Swan, and is also great with comedy. She's really grounded, but light on her feet, with a very natural and real presence on film."

Added Scott Moore: 'She just seems like a regular mom."

Suzanne Todd said regarding the casting, 'We really were looking for six different archetypes that would come together in a way that would provide for comedy and also just be interesting in terms of the girls getting to know each other. I think especially with Mila and Kathryn Hahn and Kristen Bell it was important for them to feel like they came from different walks of life. And that they could find each other in the course of the movie and become friends."

9. PTA Re-Election Campaign Committee

Looking down her aristocratic nose at the bad moms is long-time PTA president Gwendolyn James. The iron-willed character was familiar to many cast and crew. 'I've even been a Gwendolyn," joked Mumolo.

'Every school across all cultures and socioeconomic backgrounds has a Gwendolyn," said Scott Lucas. 'We imagined ours as someone who worked in Wall Street or some other high powered job, and then quit and put all that energy into parenting."

Moore defended Gwendolyn's motives, if not her methods: 'In her mind, she's doing it for the kids. Except she's doing a thousand percent too much, making it like a competition to be the best mom."

Christina Applegate, who brings McKinley's most feared mom to life, felt a pang for the woman.

'Not that anyone I've met has been this awful," she shuddered, 'but I've come across the spirit of Gwendolyn in my years as a school mother. Gwendolyn will do anything she has to to get what she wants and needs. She's not used to the sheep challenging her, and it kills her when she starts to see what all the moms really want is to be accepted for NOT being perfect."

10. Sex Ed Update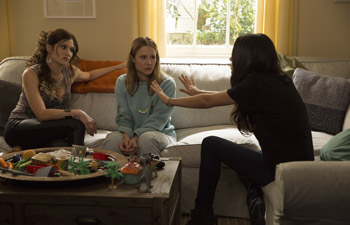 Pickings are slim when it's time to find Amy something sexy to wear for a night at the bar, but the challenge provides a great opportunity for some frank girl talk and giggling. Kirsten Bell recalled: 'Much like teenagers, we go to her house and pull things from her closet, almost none of it wearable. But we manage to primp her up and finally get her to take off her mom bra, which is a gross nude nursing bra."

That scene ranks as a favorite for Mila Kunis. 'This was the scene where we laughed the hardest because we discussed what it would be like to have sex with an uncircumcised man," she said. 'My character has never seen one because she's only been with her husband." Amy and Mike's visit to marriage counselor Dr. Karl, played by Wanda Sykes, kept the actors laughing. 'Wanda is one of those people where almost anything she says makes you laugh," said Walton. 'Mila and I were losing it. I was crying laughing and felt like a real amateur."

Wanda Sykes, a stand-up comic and Emmy-winning writer, deflected the compliment. 'That's the best, when we're cracking each other up," she said. 'That's when you know you have something good. Mila Kunis and David are very funny together."

As for perfection, Sykes, in Dr. Karl mode, says forget about it. 'You'll make yourself crazy and you'll make your kid crazy, too."

After she sends Mike packing, Amy's willing to consider a new partner, circumcised or not. Among the eligible men in her circle is Jessie Harkness (Jay Hernandez), a dad at her kids' school who happens to be a widower. McKinley moms adore him.

Hernandez understood this character. 'In male-centric films, you see that woman who loves football, is intelligent, can be funny and drinks beer. I'm the male version of that fantasy for females."

Indeed he is. As Mila Kunis said, 'Jessie is the polar opposite of Mike ~ a good soul. The first time we meet him, he calls Amy out on what an amazing mom she is. That's all it takes. To me, that's the best compliment I could ever receive." Can a bad mom be an amazing mom? Kunis thinks so.

'A bad mom, within the film's parameters, would give her kid processed foods," she said. 'Her kid would probably not wear organic clothing and might not shower every day. A bad mom's kid would watch one hour too much television and not speak three languages. Her kid would sometimes have to wait for her to pick him up from school.

'I'll tell you really proudly that my mom has done all those things and I'm still alive. And I love her. So clearly, it's okay."

11. Family Fun Night

Bad Moms is the second feature film Jon Lucas and Scott Moore have directed together, and Kunis's first feature film role since her daughter's birth. 'Jon and Scott are like peanut butter and jelly they go together so well," said the actress. 'Scott wants every scene to be real and Jon wants to put in comedy. They fit each other like puzzle pieces."

Something else she liked: 'They're kid-friendly. Everybody brought their kids to set. I feel so lucky I ended up being part of this film – and got to work with these five brilliant, funny women."

There was serious bonding from day one.

'With six women, some people want to know if there's anything catty to tell," said Applegate. 'The answer is no. These are the most down-to-earth girls I've ever worked with in my life. We're all moms so we completely relate to one another. Everyone's rooting for everybody else."

L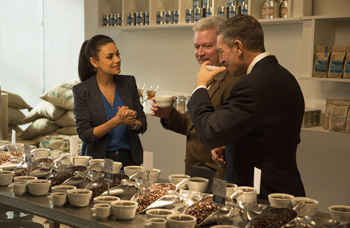 illy Singh, a blogger, stand-up comic and supporting player, felt like part of the family, too.

'I'm not gonna lie," said Lilly Singh. 'I was intimidated cuz I'm from the digital space. But as soon as I walked into hair and makeup, Christina was nice and Mila said she'd just watched a bunch of my videos. It was super girl love." And guy love.

Suzanne Todd adds 'Jon Lucas, Scott Moore made a movie that is a love letter to their wives. They each have two kids of their own so they've lived on the other side of the experience. They're great to work with. I mean really, really great. They are so talented and crazy funny and actually nice people which isn't always the way in Hollywood. So I really, I so enjoyed working with them. I looked forward to going to work, going and shooting every single day.

'There was a lot of estrogen flying around and Jon Lucas, Scott Moore were incredibly patient," said Hahn.

Jay Hernandez added: 'It could have been like two cooks in the kitchen, but instead was a very symbiotic relationship.

'Jon Lucas, Scott Moore started something massive with The Hangover," Hernandez continued, 'and are now doing the flip side. Beautiful women being hilarious? There's nothing better!"

Any secret fear the directors wouldn't 'get" something because they're guys was allayed by the presence of producer Suzanne Todd.

Hahn explained: 'Just knowing she's there behind the camera with Scott and Jon always made us feel secure, like when Mom's around. You just know that she's looking out for the female voice. She'll catch things you can't possibly know if you're not a woman."

The actors who portray Amy's kids are both 13-year-olds with their own views on moms.

'I think the perfect mom is very supportive whether her kid wants to be a doctor or an actor," said Oona Laurence, who plays Jane. 'She always gives her kids the healthiest and best-tasting food possible – like my real mom and Amy do."

Emjay Anthony, who plays Dylan, gives points for food, too. 'The perfect mom would buy lots of ice cream, sweets and steak for her kids," he teased. They also know a bad mom when they see one.

'Bad moms let their kids do whatever the heck they want," said Oona. 'To a certain degree that's good, but you should try to guide your kid, too." Emjay also favors balance. 'If you're trying too hard as a mom, you gotta chill. If you spoil your kids too much, they won't know how to do anything by themselves and when they're like 18, they'll be dependent on everybody else."

As for dads, Oona approved the casting of David Walton. 'I had no idea he was playing our dad until he showed up on set one day. I was like, wait, seriously? From New Girl? He's a really cool guy!"

But his character, not so much. 'He never helps Amy," said Oona. 'A dad needs to pitch in because moms have a lot of work to do."

12. Transporation and Logistics Update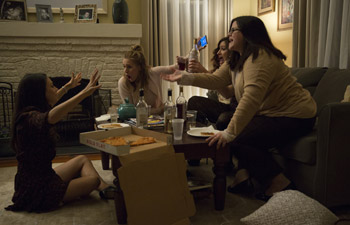 Bad Moms began filming Monday, January 11 in uptown New Orleans with carefree scenes of Amy's first day of freedom from good mom duties. For the next two months, the Bad Moms cast and crew depicted her transition from unappreciated to unleashed at locations throughout the Crescent City.

The story takes place during springtime in a Chicago suburb with blues skies, wide green lawns and blossoming trees. 'We wanted a relateable setting that felt very American," said Lucas.

But they needed good weather, or at least the chance of it, and were filming in winter, so New Orleans stood in for Chicago.

Executive Producer Mark Kamine described the transformation. 'We had to avoid palm trees and certain signature New Orleans architecture, but it was actually pretty easy to find the Midwestern look that Jon and Scott wanted. Except for a couple thunderstorms, the weather treated us well."

Lucas and Moore also wanted the film's look to reflect their cast. 'Sometimes comedy is shot very flat and wide-lensed," Kamine explained. 'You know, don't worry about the angles and backgrounds. But Scott and Jon did not feel the need to shoot comedy style. They wanted to see interesting frames."

Director of Photography Jim Denault, whose credits include Pitch Perfect 2 and Boys Don't Cry, was their choice for the mission. 'Jim has photographed a lot of women. That felt very good to our filmmakers and our stars," said Kamine. Denault's skills were also appreciated by production designer Marcia Hinds. 'Jim is the DP who showed me how small a space can be and still yield a beautiful image," she said.

This was important because Bad Moms was not shot on big soundstages, where walls could be removed or roofs raised to accommodate camera set-ups. Every scene was shot in a real location.

Not a problem for Hinds and Denault. 'I'm accustomed when looking at a space to adding a good seven feet all around for camera," said Hinds. 'But Jim's flexibility made that unnecessary. Camera didn't have to be here or there – he and his team made it work for the space."

But the crew had a lavish amount of space to shoot the film's opening sequence where all six leading ladies, along with hundreds of others, drop off kids in front of their sprawling classic yellow brick school.

'It's supposed to be a school everyone wants to go to, and we got just what we needed for that – a beautiful location on two clear, sunny days," said Executive Producer Kamine.

The film's other key environments inclu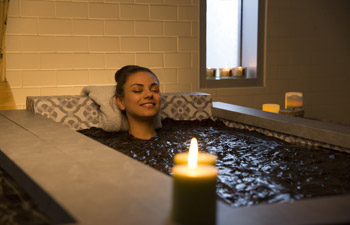 ded Amy's house, her office at the Coffee Cooperative, Gwendolyn's house and the grocery store where the bad moms let loose on the first night they bond.

The Coffee Cooperative is the trendy free-trade start-up where Amy works for a 24-year-old CEO. The production chose the modern environment of The Contemporary Arts Center in the New Orleans Arts District for comical scenes of Amy and her frustrating colleagues.

The film's grocery store rampage was staged at the suburban Gretna location of the local Breaux Mart chain. This sequence was memorable for wild physical comedy and Carla's amourous antics.

'I've shot in grocery stores before and it's not easy," said Kamine. 'They don't like to shut down and we needed a full day. Our characters spill things and knock stuff off shelves and there's a big stunt with a security guard. We had to put location scouts on over the Christmas break to get this but it was worth it. Jon and Scott were very happy with where we ended up."

Production Designer Hinds was pleased, too. 'There wasn't a wall in that Breaux Mart that didn't have our signage and they're keeping it all." Gwendolyn's mansion was the site of a very fancy catered affair at the peak of a no-holds-barred PTA election campaign.

'When we were looking for Gwendolyn's house," said Hinds, 'obviously it had to be big and opulent. We also had to have 80 women in one room for her party."

Suzanne Todd was just as eager as Hinds for things to be perfect. 'I wanted Suzanne to come by early to make sure it all looked right to her," Hinds recalled. 'She didn't just come by. She helped me do the flowers." Amy hosts a get-out-the-vote party the same night as Gwendolyn, but she offers her guests pizza, jello shots and kickin' jams.

The best thing about Amy's party was that the guests had fun. As did the cast, including 80 local background artists portraying PTA moms. The sequence was shot over two nights in the smallish living room, dining room, kitchen and back garden of an Uptown house that was the company's base for seven days. Hahn recalled the party nights. 'It was crowded and raining and there was no place to go between takes, which forced us all to become like an actual party. It really felt like one. The dancing was the best because these ladies really let go. There was no hierarchy, and the scene was hilarious. You get to see Kiki do a robot, which is fantastic."

Time in the make-up trailer was something else Hahn savored. 'Kristen is nursing. Mila's baby is running around and everyone's showing baby pictures. It was the most beautiful vibe. Dudes really do have it a lot easier, but women are amazing."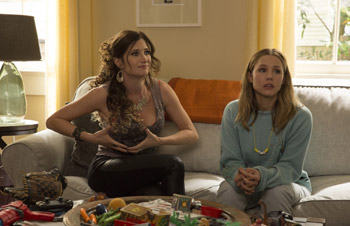 13. Sewing Club 'We'll Have You In Stitches" Campaign

Costume Designer Julia Caston knew what she wanted to achieve with Gwendolyn's wardrobe. 'When you go to school and see a mother who has a perfect blow-dry every day, it just irks you," she said. 'We tried to figure out how Gwendolyn could dress so that every woman might be just a little bit annoyed. 'Being a mother," the designer continued, 'I know I can't wear light colors without getting them destroyed by my child. So we put Gwendolyn in light colors to make her radiant and angelic – as well as wealthy, sumptuous and glamorous. Christina was very collaborative and willing to have fun."

Gwendolyn never has to be practical, nor do her friends Stacy and Vicky. They're rich. Amy, on the other hand, dresses like a harried working mom who's doing her best to keep it together. Free spirit Carla will wear anything that involves decolletage.

'It takes a village to make this cleavage," Hahn confided. Stay-at-home mom Kiki, whose four kids include infant twins, gives little thought to clothes. She's comfortable and unthreatening in baggy pastels, mostly mint green. Her beloved 'Mom" necklace actually belongs to Bell whose own daughter made it for her shortly before filming began.

'Kiki's just not cool," said Kirsten Bell, 'and that's one of the reasons the PTA moms judge her so harshly. She just can't be bothered. Her cardigan sweatshirt, buttoned up with embroidery? I don't hate it. It's grown on me."


Bad Moms
Release Date: August 11th, 2016