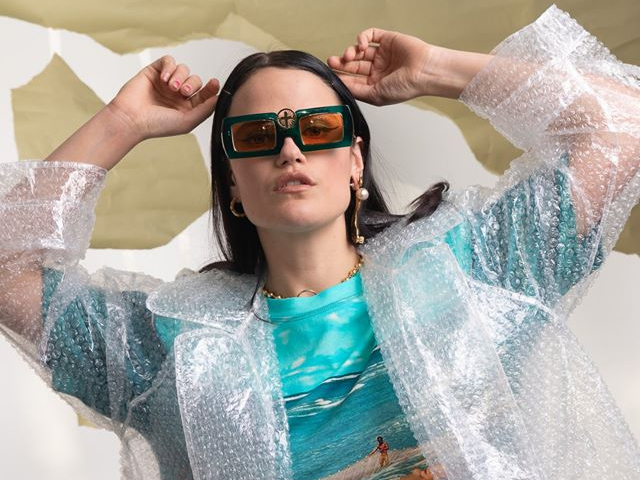 February (13th) will see Jägermeister launch their latest collaboration, Meisterpiece 06; a series that explores partnerships with artists who have meticulously developed their craft and skill, displaying unique talent. This phase will see a collaboration with Australian fashion designer, Poppy Lissiman. Poppy Lissiman, a Sydney-based designer whose trend-bucking accessories, in outrageous shapes and loud colours, brought her to cult status at the age of 19. Poppy's distinctly electric aesthetic cuts through the noise, with her sunglasses and bags being adorned by fashion icons and festival goers alike. This alignment with Jägermeister highlights the relationship between nightlife, underground culture, music and fashion through limited edition pieces.

Hosted at The Imperial Basement, Erskineville, the event will embody the famous Berlin nightlife and culture, with Poppy's unique and cool pieces showcased throughout the venue during the evening's entertainment and edgy nightclub scenes.

Attendees will be greeted by a dark and mysterious setting, where they head downstairs and capture the immersive setting of the Jägermeister and Poppy Lissiman collaboration. With androgynous performers adorned with Poppy's creations present throughout the night, guests will be able to get up close and personal with items and models whilst enjoying a variety Jägermeister based cocktails and ice-cold Jägermeister shots. The night will welcome an assembly of iconic drag queens, including fabulous Sydney-famed performance artist Cherry Kills. Each projecting their own personalities and style, these gender-fluid performers will entertain guests throughout the evening, displaying Poppy's bold accessories.

To add further to the Berlin based vibe, a line up of DJs will be playing German House, industrial music and high PM tracks throughout the venue, ensuring guests are fully immersed in the visual and audible German aesthetic of the event.

"Getting to work alongside a designer of Poppy's calibre is really exciting for Jägermeister, and the work she has created really captures both her unique sense of style while incorporating Jägermeister's distinctive iconography and approach. The final piece is a testament to the club kids of Berlin and Australia alike. Poppy's approach to colour, shape and texture has helped bring our Ice Cold messaging to life in a truly unique way. We are excited to finally release the limited edition collaboration as part of our Meisterpiece collection" - Emma Raymond, Senior Brand Manager.

Keep an eye out on the Jägermeister Instagram and Facebook for information about how you can be involved!