Hailing from Canberra, Australia, MAXO is taking the music world by storm. After releasing his first single 'Won't Let You Go' mid 2015 MAXO began making a dint in the music scene, scoring regular gigs around the east coast of Australia and performing some of them in front of 10 000+ crowds! After the release of MAXO's chart topping single 'Lost & Found' MAXO began to catch the attention of overseas interest and ended up signing with Arrow Music Agency a US based management company.

With things only looking up for the charismatic singer/songwriter, 2020 is looking to be a big one for MAXO. You definitely won't want to miss any of his shows whether it's an intimate acoustic gig or an epic full band show!

About Unsigned Only Music Competition
The winners of the US-based Unsigned Only Music Competition 2020 were announced. A total of 21 Australian artists garnered First, Second, or Honorable Mention wins in the competition. These artists comprise the most winners in the competition, second only to the USA.

"The best part of listening to all the entries in the competition is discovering great talent, and Australian artists consistently deliver," said Unsigned Only founders Candace Avery and Jim Morgan. "The cream always rises to the top, and Aussie artists are the cream."

Established in 2012, Unsigned Only has become known as the leading music competition honoring international artists who are not signed to a major record label. It has become an important source for discovering new talent and acts as a benchmark for excellence in the arena of contemporary music. Since Unsigned Only's inception in 2012, five Grand Prize winners have been signed to record labels. Selected from more than 7,000 entries from 109 countries, the winners share in over $160,000 in cash and prizes split among 38 winners.

Unsigned Only is sponsored by: CAD Audio; Celebrity Access; Disc Makers; Eventric; Hybrid Studios; Killer Brownies; Lurssen Mastering; Merch Cat; Mojave Audio; Musicians Institute; Ortega Guitars; Symphonic Distribution; and The Music Business Registry.

Unsigned Only is now accepting entries for the 2021 competition. More information can be found at: https://www.unsignedonly.com.


Interview with MAXO
Question: How have you been holding up during COVID-19?

MAXO: Yeah, not too bad! I have had a lot more time to work on new music and reflect and see where I want to go next with it. I'm also lucky enough to have a degree in Mechatronics Engineering, so had some work to keep me busy with all shows being cancelled due to covid.


Question: How would you describe your music?

MAXO: Singer/Songwriter, Pop music that will give you an eargasm.


Question: Can you tell us about Unsigned Only Music Competition?

MAXO: A renowned worldwide music competition for Unsigned Artists, which I was lucky enough to come 2nd in the Adult Contemporary category with my track 'All My Love'


Question: What inspired your latest song 'Dreamer'?

MAXO: 'Dreamer' is about proving doubters wrong and getting away from and not listening to those toxic negative people. I wrote it wanting to leave others feeling inspired, uplifted, energized and wanting to dream bigger.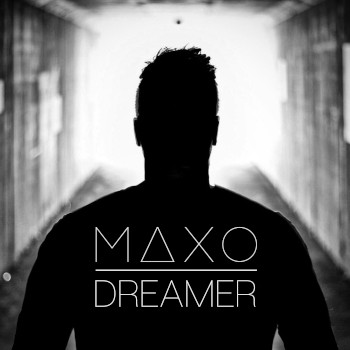 Question: Is there a particular message you hope listeners take from your music?

MAXO: Hope. Wanting to do better and be better and following your dreams.


Question: Has Unsigned Only Music Competition influenced your music?

MAXO: No, not really. However, it is great to have my music recognized by such a well-known organisation.


Question: What was your first performance?

MAXO: It would have to have been back in high school, performing Punk Rock songs with a few mates at Battle of The Bands haha.


Question: What motivates you most when writing music?

MAXO: I get motivation from everywhere when writing my music. A lot comes from life experiences but I also get inspiration from Movies. I'm a big sucker for a feel-good film and love to tell stories.


Question: Which music/artists are you currently listening to?

MAXO: Anything New. I love listening to my discover weekly and release radar and finding new fresh sounds. And of course my faves such as One Republic, Maroon 5, The Script….


Question: If you could collaborate with another artist, who would it be?

MAXO: Ooh, that's a tough one. I've got two, would love to create a banger with Kygo and would love to song write with Ryan Tedder from One Republic.


Question: Was there a moment you contemplated throwing in the towel?

MAXO: Everyday. Haha nuh, it's a tough industry but I absolutely love what I'm doing and what I'm achieving. I love seeing my music resonate with fans.


Question: What's a typical day like?

MAXO: It's always different, but usually a lot of music work. Whether it's writing, recording, doing Shoeys for the socials, sending emails or searching for the next leg up.
One thing that does stay consistent is I walk my dog Steve.


Question: What has been your favourite part of becoming a music artist?

MAXO: It would have to be playing live. Seeing my music connect with my fans and having them sing it back to me, especially the chants. Goosebumps every time! Very grateful to be able to do it.


Question: What's next, for you?

MAXO: Just keep swimming. Writing and releasing new songs and building a bigger fanbase. Hopefully also touring again soon both nationally and internationally.


Question: Can you share your socials? (links please)

MAXO: Instagram
Facebook
Twitter
Website
Spotify


Interview by Gwen van Montfort