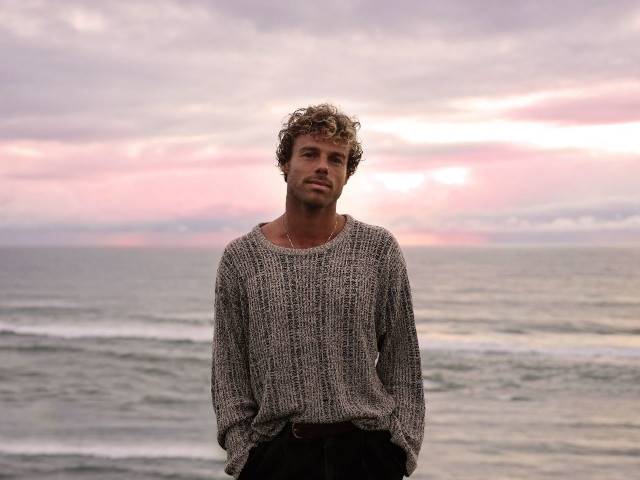 Award-winning folk favourite Kim Churchill is back with sun-soaked new release "Fighter", from his forthcoming album due later this year. Staying true to his cathartic acoustic roots, "Fighter" rides the waves that life throws our way and celebrates inner strength in the face of self doubt.

Organic in his storytelling, Kim's compelling vocals are raw and honest and the track warms you with layered guitars and blues-infused soundscapes.

Kim reflects on the single; "As I move through my life I feel, from time to time, the inevitable doubts a person has about their path and their ability to soundly navigate life. For me, these doubts normally come in the form of me questioning my own strength and ability to handle hard a difficult times.

"Fighter" is a celebration of the strength I know I have and a reminder to myself and to others that we have, within us, what it takes to tackle life and its ups and downs regardless of who we are - or how gentle we like to be with our existence."

With guitar cases packed and gigs back in swing, Kim is quite literally hitting the road in his custom van/stage/house from March to May. The stacked tour is venturing to all corners of the country, including Western Australia, Tasmania, Victoria, Queensland and New South Wales.

Landing on the scene in 2009, Kim Churchill's laidback folk style continues to strike a chord with industry and fans alike. Playing renowned festivals including Glastonbury Music Festival, Montreal's International Jazz Festival and South By South West, along with a stack of home grown festivals, Kim's decade long industry experience spreads far and wide. Raised on the coastal town of Merimbula, the songwriter was previously crowned Australia's National Youth Folk Artist of the Year and nominated for the National Live Music Awards Roots Act of the Year.