Interview with Kenneth Stoddart, Priceline Pharmacy Hair Director
Question: What's going to be popular, in hair this Spring?

Kenneth Stoddart: Popular styles for Spring are fringes, high ponytails, scrunchies, scarves tied around the head, 90's inspired bobs, 70's layered 'Shag' and natural curls.


Question: What's the product to protect our hair from the Summer sun?

Kenneth Stoddart: Pantene PRO-V 3 Minute Miracle Conditioner Daily Moisturiser Renewal – it's a fabulous daily conditioner which adds moisture to the hair. It not only repairs the damage caused by colouring but also rehydrates it after hours in the sun, salt and water!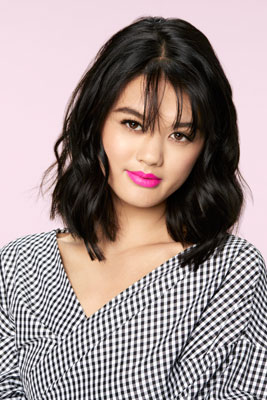 Question: What Priceline products are on your must-buy list, currently?

Kenneth Stoddart: Maui Moisture Thicken & Restore + Bamboo Fibers Blow Out Mist – this is such a fantastic blow-drying spray! Its first ingredient is aloe vera juice, which thickens and restores the hair, making it perfect for weak or brittle strands.

Batiste Eden Dry Shampoo – This spray goes onto dry hair to add separation and texture.

L'OREAL PARIS Colorista Paint (violet) – a permanent hair colour that adds a violet tone to your hair, which is a huge trend for Spring. The jelly cream formula is easy to use and wont mess up your bathroom. And it's so much fun!


Question: How can we begin to prepare our hair for the warmer weather, in Spring?

Kenneth Stoddart: With warmer weather comes humidity, which means frizzy hair and/or dry hair. The best products to combat this are products with anti-humidity ingredients. Spring is also a good time to 'fix' the damage that Winter brings by using protein treatments to repair the hair and moisturizing treatments to add moisture.


Question: What products do we need to complete Spring racing looks?

Kenneth Stoddart: Wind is quite often a problem at Spring Racing Carnival therefore it's always handy to carry a travel size hairspray in your bag for a quick 'fix'. Dry shampoo is also a good option to take to the races as the over excitement can cause your roots to get a bit sweaty. Try a volumizing dry shampoo like Batiste Texturizing Spray which will dry the roots, add volume and give a little hold all in one.


Question: What items can we use to help our hair last as the weather warms?

Kenneth Stoddart: Heat styling tools such as waving wands, curling tongs and straightening irons will 'lock in' the movement and make it last longer. Applying a mousse to damp hair and drying through first will also help the style last longer.


Interview by Brooke Hunter