Josh Lawson The Little Death
Cast: Josh Lawson, Bojana Novakovic, Damon Herriman, Kate Mulvany, Kate Box, Patrick Brammall, Alan Dukes, Lisa McCune, Erin James, TJ Power, Kim Gyngell, Lachy Hulme
Director: Josh Lawson
Genre: Drama, Romance
Rated: MA
Running Time: 97 minutes

Synopsis: A comedy about sex, love, relationships and taboo, The Little Death is a laugh-out‐loud funny, honest and ultimately moving look at the secret sex lives of five ordinary couples. Maeve has a dangerous sexual fantasy that Paul struggles to fulfill, Evie and Dan reignite their spark with role-play, Rowena discovers she finds pleasure in her husband Richard's pain, while Phil finds a newfound love for his wife Maureen in her quieter moments, and Monica and Sam become caught up in a dirty and chaotic phone call. With an ensemble of Australia's finest talent, Writer/Director Josh Lawson has cleverly constructed a film that all at once defies expectations, continually surprises and is genuinely charming. The Little Death explores the strange, hilarious and sometimes disastrous places our desire can take us in pursuit of that fleeting moment of sexual ecstasy; a moment the French call -la petit mort' – the little death.

The Little Death
Release Date: September 25th, 2014



About The Characters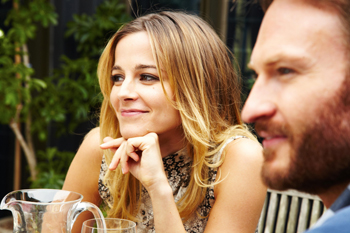 Paul & Maeve – Josh Lawson & Bojana Novakovic

UAL MASOCHISM: Sexual gratification from humiliation, pain and suffering Paul and Maeve are a middle class typecast couple: young and attractive, reasonably well off, successful. Content – so it seems – until Maeve works up the courage to reveal she wants something more. She has fantasies of being the victim of a dangerous sexual encounter – of being forced into sex by a stranger. Paul is at first shocked and alarmed until she insists that she only wants to be with him, that she wants Paul to be the one who surprises her, without her knowing and without permission. After an unsuccessful attempt ends with an embarrassing anti-climax, Paul goes to extraordinary lengths to fake the scene in order for Maeve to believe she is the victim of a real sex crime. Fear, danger and ultimately hilarity ensue.

Phil & Maureen – Alan Dukes & Lisa Mccune

Omnophilia: Sexual arousal from watching a person sleep Phil and Maureen are in a marriage that has been deteriorating. Phil is a shadow of the man he once was and Maureen has become cold and brusque. Intimacy disappeared long ago. One evening Maureen mistakenly consumes Phil's sleeping tablets and in her sleep, while she's still and silent, Phil falls in love again with the woman he once knew. He can talk without being interrupted, she wears what he wants her to wear, he can finally be close to her again. As Phil becomes addicted to this new woman, things begin to get out of control. Maureen uncovers credit card bills for lingerie and finds lipstick stains on his shirt – all the signs of an affair. Will Phil admit to what he's been doing while his wife is unconscious, or is a fabricated affair an easier way out?

Evie & Dan – Kate Mulvany & Damon Herriman

Role Play Fetishism: Sexual arousal by pretending to be someone else Dan and Evie are struggling to find their spark. A sex therapist has suggested they try role‐play to help get in touch with their emotions. Evie thinks this is exciting, kinky and it is… until Dan's alter ego is aroused and as a result he begins to take things a little too seriously. He becomes obsessed, pushing the role-playing game way beyond the bedroom. He begins taking secret acting classes and even starts to film their interactions at home. It soon becomes harder and harder for Evie to trust the man she fell in love with.

Rowena & Richard – Kate Box & Patrick Brammall

DACRYPHILIA: Sexual pleasure in seeing someone cry Rowena and Richard want so desperately to have a child that their love and sex life has dissipated into a passionless routine. When Richard receives some bad news, Rowena is suddenly and unexpectedly aroused by his tears. The sex is reignited and instantly hits new highs for her. It isn't long before Rowena finds herself going to extreme lengths to make Richard cry in the hope of maintaining this newfound excitement. Full of laughs for the audience, poor Richard's life starts to seemingly fall apart as Rowena scrambles to keep him from leaving.

Monica & Sam – Erin James & Tj Power

Telephone Scatalogia: Sexual arousal from making obscene phone calls to strangers Monica works as a translator for the deaf via a video call service. This particular evening Sam (a new customer) calls and asks her to phone a sex hotline for him. Monica wouldn't normally do it but Sam seems like a nice guy and it's a slow night. Initial embarrassment leads to extreme awkwardness as Monica is forced to translate -how Sam wants it.' Ultimately the conversation turns warm and an openness that both have been lacking in their lives ensues. This highly original and hilarious storyline could be the beginning of something beautiful.

Steve – Kim Gyngell

The mysterious Steve (a former sex offender who has recently moved into the area) is the common link throughout the story and has to, by law, introduce himself to his new neighbours. Unfortunately for Steve, he seems to have incredibly bad timing and continually finds himself interrupting uncomfortable moments between the couples.

Statements From The Filmmakers Director's Statement – Josh Lawson

I originally started writing The Little Death six and a half years ago whilst working in Los Angeles. During this time and along the way, I was lucky enough to meet similar creatives who came to love the story and it's subtle undertones as much as I did. This shared passion and collaboration for the project got us to where we are today. Whilst the majority of the script is fiction, I found that as I learnt particular life lessons the script itself developed and grew. Sometimes this would even happen on the day the scene was to be shot. Looking back I found it hard to remove myself wholly from a fictional circumstance. I think you're always drawing on personal experiences.
The revisited themes explored throughout The Little Death are morals, normality, monogamy, relationships, love, deceit – all tied up with one sexy red bow. The story hopefully suggests that perhaps we shouldn't take sex so seriously. It's part of everyday life. It's a normal function of the human body, and for that reason I don't necessarily think there is any risqué material in the story – subject to what others may believe. Sex is a beautiful thing that can also be very dangerous. It can be romantic, it can be a lot of different things, but it can also be funny. What's great about The Little Death is that sometimes it does take sex to a silly, funny place but other times I think it takes it very seriously. Sex can be sad too – not having it or lying to the person you have it with.
Sex is a very complicated thing – it conjures emotions that no other activity can – and I think to put it in one box would be to misunderstand sex altogether. The Little Death is a comment on today's society and a challenge to the idea of normality. I think that modern society, especially thanks to the internet, has allowed people to come out of their shell more as a form of expression (even if it's anonymously and in private).
The internet gives people a forum to explore their sexuality more. It's a good thing. Sexuality is ever changing and is a reflection of the society surrounding it. To be sexually satisfied now as opposed to one hundred years ago – it takes a lot more effort and determination due to the limitless exposure we are subject to today. It is ever changing and nothing's normal anymore. To be normal might be abnormal these days. You're likely to be the odd one out, if you're normal. The casting process was a difficult one because I really wanted the audience to be able to relate to the characters – as if Paul was either you/your husband or the guy next door – not me.
For this reason I felt it was important to cast unknowns or actors who could transform themselves. We searched high and low for the right cast who could pull off the long and often intense dialogue driven scenes, and we couldn't have done it without the help of Nikki Barrett, the Casting Agent. There were lots of challenges being a first time director. I think the one that stands out for me the most was just juggling those three hats of writer, director, actor.
Writer really was the fly in the ointment because the script was ever changing, I had to write on the fly and we'd be adding scenes. The script was constantly moving. It was a fluid thing. I'd go home most nights and add changes to the dialogue. It was a collaborative work. I relied heavily on other people's input for the authenticity of the characters. I was determined to make this a film every personality could relate to.

Producer's Statement – Jamie Hilton
When I first read The Little Death screenplay, I found it profoundly funny. I laughed all the way through it. We wanted to be involved and we chased Josh Lawson about the rights every few months for over a year until finally he gave in. What makes The Little Death so great is that it's so different, so original, and to finance a film like this you also have to think outside the box. In the end it was Phil Hunt at Head Gear who cash‐flowed production under a finance model in which he agreed to defer interest, without requiring a completi
on bond. Others like Deluxe, Red Apple and Spectrum Films made investments. This is a very new approach to financing. It was a little film and many took the risk on the strength of the script and its originality. Josh Lawson has always had an incredibly clear vision for The Little Death. It's difficult to believe that this is his directorial debut. He is so confident and assured. Josh Lawson's dedication to The Little Death verges on obsession; his instincts are always astute, considered and effective. He's astoundingly clever, a rare talent with highly tuned comedic timing and a very 'international' sensibility. We can only hope he continues to split his time between Los Angeles and Australia so we can enjoy his voice in our screen stories. I'm incredibly proud of the cast we put together. TJ Power (who learnt sign language for the role) and Erin James (her first time on camera) really steal the hearts of all who see the film. Casting this film was a pleasure as, unlike larger films, we had absolute creative control. Josh Lawson and our casting director, Nikki Barrett, were able to cho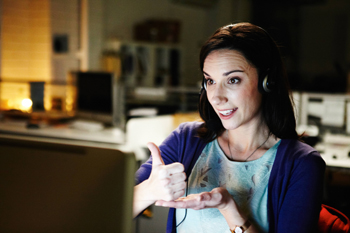 ose the best actor for each role, not the biggest star. Our eleven strong ensemble is so diverse, from Bojana Novakovic to Lisa McCune, Josh Lawson to Kym Gyngell, there are actors and stories for every fan, which really helps the film appeal to a broad audience. We hope this is the kind of film people will talk about for a long time after they see it. While sex is central, it's really about relationships, perhaps a modern take on the rom‐com genre.

Producer's Statement – Matt Reeder

The Little Death is a fantastic achievement on many levels and one I am very proud to have worked on. Josh Lawson has done an outstanding job crafting a feature film from his own sharply drawn, hilarious screenplay. It was this high quality of writing that drew the passionate and dedicated cast and crew to the project. All departments contributed above and beyond the call of duty and the result is a feature film that shines. The Little Death was always going to hinge on the quality of the performances. The ensemble of talented actors that Josh assembled elevated what was already a tightly woven and layered story to another level. It is impossible to single out a performance – all the actors, from the veterans to the new faces, brought their A game. I sincerely look forward to the opportunity to enjoy their performances with the cinema going public. 9 Comedy is a funny thing. It's a genre that Australians, when it's done 'right', really warm to. In crafting The Little Death Josh has attempted something that has rarely been done in Australian cinema. He's made a smart comedy for intelligent people. I think this shows great respect for the cinema-going public of Australia, a respect that is often not shown by the rehashed, regurgitated cinema that is aimed at a lowest common denominator. In producing The Little Death, Ticket To Ride trialled a bold new finance model which allowed the major contributors to the creation of the film to become part owners of it. This unique model has meant that the finished film is truly a work of great collaboration and care, and this is evidenced in the quality of the finished film.

The Little Death
Release Date: September 25th, 2014