James Frecheville Animal Kingdom Interview
Aged just seventeen, James Frecheville makes his big-screen debut in Animal Kingdom as J, a boy on the brink of manhood, thrust into Melbourne's underworld when following the death of his mother, he goes to live with his next-of-kin, the brutal Cody family.
Although Animal Kingdom marks Frecheville's first film role, he has been studying acting since the age of eight, initially with various youth theatre groups and more recently via a range of acting courses.
Following an exhaustive, nation-wide, search, Frecheville was finally selected to portray the troubled teen after attending an open call casting. This was the start of a long audition process for Frecheville, who following several months of audition call-backs, was finally advised that he'd won the role on New Year's Eve, 2008.
Unlike his on-screen counterpart, Frecheville enjoys a settled family life in Melbourne with his parents and three siblings, and intends to make acting his career.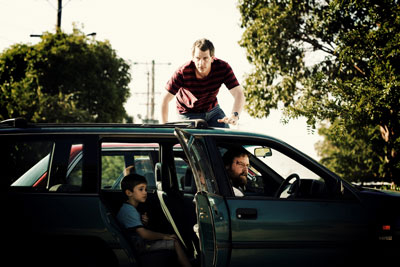 Can you tell us a little bit about your character in Animal Kingdom?
James Frecheville
: J is a really quiet kid. He never had a proper male role model and is in many different ways different and unfamiliar with a lot of common things. He moves in with his Uncle Craig and becomes a protégé and finds himself in a scenario where he has to adapt and grow rapidly to deal with his new living situation.
How did it feel to land the part of Joshua 'J' Cody over 500 other Australian actors?
James Frecheville
: I was told that I would find out if I got the part after the 5th of January, so when I got the phone call on new year's eve, I didn't see it coming. I don't think I focused on all the people I 'beat' for the role, I was more just excited for the fact that I would be involved in a film in a short space of time. Felt pretty bloody good.
How did you prepare for your character, prior to filming Animal Kingdom?
James Frecheville
: David Michôd and I created some mannerisms and speech patterns for J during pre-production and I also just read the script over and over. I didn't need to research much into the criminal underworld, because my lack of knowledge would only mirror Josh's.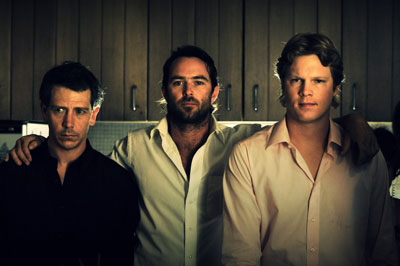 Tell us a little bit about the filming of Animal Kingdom:
James Frecheville
: The thing I loved about the shooting process is that when I was on set, people weren't 'holding my hand' so to speak. I had to learn quick and adapt to the new environment. It was a huge education and a whole lot of fun.
How was it working alongside well-known Australian actors, Ben Mendelsohn, Joel Edgerton and Guy Pearce? What did you learn, from them?
James Frecheville
: No two actors in the cast worked in with the same process, so it was fascinating and enlightening to see how the gears turn. Actors are usually very withheld about how they work, so I feel very privileged to have witnessed an array of professionals at work. I learnt a lot from everyone, but nothing that I can quite verbalize. Everyone was really nice as well, so that helped.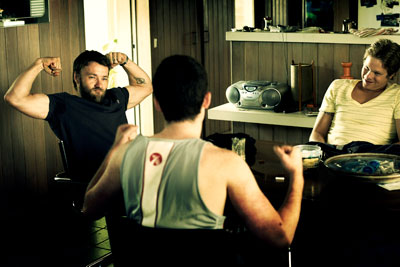 What was the most challenging thing about playing the character of Joshua 'J' Cody?
James Frecheville
: I'm really not sure, there was a steep learning curve about acting in general, but I don't recall any huge obstacles in terms of playing Josh. I knew that if I did all the preparation I could, then the work would show. Not that it was easy by any means, but very simple.
You have received a lot of positive feedback for your performance, how does this make you feel?
James Frecheville
: Accolades are always nice, but it's a bit extreme with how positive it's been. I'm not letting it get to my head, as I've got many people to keep be grounded and I'm really just chuffed that people are responding so well to the film.
What is it about Animal Kingdom that will stand out to audiences?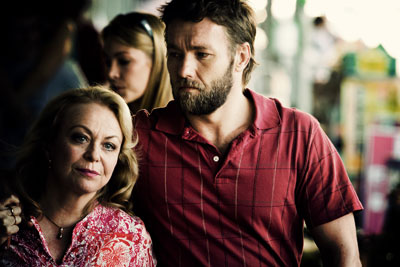 James Frecheville
: The unknown, the first scene of the film makes people sit upright and wonder where it could start. Most people I've talked to about the film, loved its unpredictability and how they were taken on a ride. I'm very biased, but it's a great film to watch again, as each time you see it, there is something different to take from it and every time there will be a different vantage point.
Animal Kingdom is being compared to Underbelly- how is the movie different?
James Frecheville
: Animal Kingdom seems to have a lot more viscera. TV shows and films are always going to be different, and I can't draw up an extensive list as I don't know underbelly well enough, but both are good pieces of entertainment within the medium.
What is next for you, in regards to acting?
James Frecheville
: Something hopefully.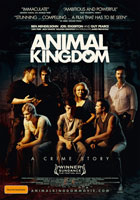 Animal Kingdom
Cast
: Ben Mendelsohn, Joel Edgerton, Guy Pearce, Luke Ford, Jacki Weaver, James Frecheville, Laura Wheelwright, Dan Wyllie, Anthony Hayes
Director
: David Michod
Genre
: Crime, Family, Drama
Rated
: MA
Running Time
: 112 minutes
Synopsis
: Animal Kingdom tells the story of seventeen year-old (Josh), as he navigates his survival amongst an explosive criminal family and of the detective who thinks he can save him.
Release Date
: 3rd of June 2010
Website
:
www.animalkingdommovie.com.au
Animal Kingdom Review -
www.femail.com.au/animal-kingdom-review.htm