INNOXA Matte Lipsticks
INNOXA Couleurs D'ete- New Bright Matte Lipsticks that put all others in the shade!


INNOXA, the heritage brand that has provided simple, classic and beautiful makeup since 1920 is launching an exciting new summer collection of Matte Lipsticks that will put all other bright lippies firmly in the shade!
Inspired by INNOXA's classically beautiful, yet intrinsically glamorous French heritage and its 90 year anniversary this year; new INNOXA Couleurs D'été Summer Matte Collection is a range of amazing matte, bright shades that are straight off the catwalk, super long-lasting and incredible value at just $14.95.
Infused with Jojoba oil for moisturisation, these long wearing lip colours (seriously, they last all day) in gorgeous summer hues are the perfect addition to any summer outfit and guaranteed to be admired by everyone.
Glossy is so last year!
Straight from the catwalk, matte is set to be on everyone's lips this summer. This season it's all about creamy, fuller-looking and totally matte lips. INNOXA Matte Lipsticks are really easy to apply and have stupendous staying power, unlike any gloss.
Everyone Suits Matte
From bright bold pinks alongside earthy shades such as Chocolate, Gold and Peaches & Cream, NEW INNOXA Couleurs D'été Summer Matte Collection has 12 shades, so there's a colour to suit every skin tone, outfit and accessory!
For gorgeous olive or tanned complexions, rich and earthy hues like Chocolate and Gold are very complimentary, as are the stand out orange-based shades such as Coral and Tangerine.
For pinky tones and fairer skin, shades like Fuchsia and Strawberry enhance delicate features. Lighter shades such as Sugar Frosted, Nude and Peaches & Cream are also wonderful for mixing with deeper colours, to create the ideal shade.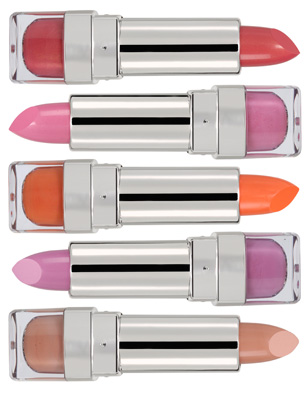 New INNOXA Couleurs D'Eté Summer Matte Collection is Dermatologically Approved and suitable for those with sensitive skin.
INNOXA
was the first cosmetics company to take a stand against animal testing; INNOXA never has and never will test on animals. True to the INNOXA brand, NEW INNOXA Couleurs D'été Summer Matte Collection has not been tested on animals.
Available at Priceline, Myer and leading pharmacies nationally.
Stockists: 1300 650 981
RRP $14.95.
For more information go to:
www.INNOXA.com.au