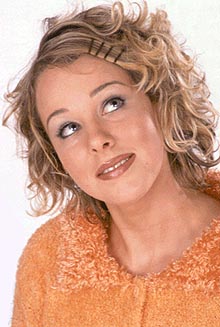 Brought to you by our friends at VirtualHairCare.com Tips on how to get your haircut just right

When trying to find your ideal haircut what we all really want is for someone to just know the answer. We live in hope!

So to help you get it right, what do you need to consider?

· Face Shape
· Natural movement and texture
· Lifestyle
Consider these points when you next need a cut.
Layers:
Great for lift and body but can make fine hair look thin if not used sparingly.
One-length shapes:
Often perceived as 'sexy long flowing hair' but watch out that yours doesn't hang around your face like a curtain! If your face is long or you have naturally dark circles under the eyes this type of cut can often make you look drawn and unhealthy.
Michael Bozina senior stylist at Wink! Hair in Sydney suggests "a shiny semi permanent colour to make long hair look sexy and healthy".Natural curls:
Curls suggest fun and you will never suffer from lack of volume but make sure you get your hair reshaped regularly as when a layered style gets a little too long it can look very round, so making your face look fat or too "girlish'. Also watch out for one-length shapes that can end up looking triangular and rather cartoonish, not to mention how wide this can make your jaw look!
Michael Bozina senior stylist at Wink! Hair in Sydney says "length helps with controlling curl and you must always have the right shampoo and styling products to suit your hair type".Profile:
Not something we consider ourselves as we don't have to look at this angle in the mirror! However you do need to think about this when considering the shape of a cut. A slightly saggy chin can be lifted with the right angle of tapering into the nape or exaggerate it! A fringe (bangs) cut bluntly into very long hair can look disconnected and "stuck on" if not used in combination with soft layering around the face.
VirtualHairCare.com is the only place to find out everything you would ever need to know about your hair. From the latest looks and styles and how to maintain them, through to practical stuff like how to get the best out of your next salon visit, what products are best for you and medical conditions of the hair and scalp. For all the latest about hair, check out Virtual HairCare