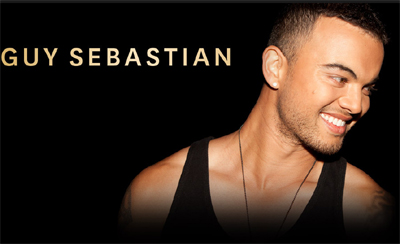 GUY SEBASTIANS NEW SINGLE
Guy Sebastian Battle Scars
FEATURING LUPE FIASCO
Sony Music Entertainment Australia is excited to announce the release of Guy Sebastians much anticipated new single Battle Scars, which will be available digitally on Friday August 10. The track went to radio last week, and had first spins on the Today and Nova Networks with fantastic feedback from fans and listeners alike.
Battle Scars features internationally renowned hip-hopper and producer Lupe Fiasco. The video, which also features Lupe Fiasco, was shot in New York recently; the home of the famous Hudson River that inspired his sons name.
To date, Guy has released six consecutive Platinum selling studio albums with his last two single track releases Gold and Dont Worry Be Happy reaching Gold and 4 x Platinum sales respectively. Guy will be completing an extensive national promo tour 6th 18th August and will be returning to his role as judge and mentor on Channel 7s high rating program X Factor later this year.
BATTLE SCARS IS AVAILABLE NOW
http://www.guysebastian.com.au
www.youtube.com/guysebastianvevo