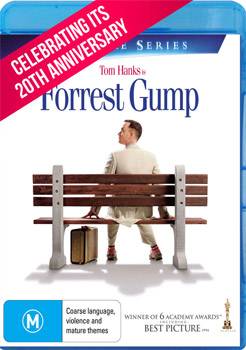 Thanks to Paramount here is your chance to win one of 10 x Forrest Gump: 20th Anniversary Celebration on Blu-ray.
Forrest Gump: 20th Anniversary Celebration

Cast: Tom Hanks, Sally Field, Robin Wright, Gary Sinise
Director: Robert Zemeckis
Genre: Drama
Rated: M
Running Time: 142 minutes

Forrest Gump is the movie trumph that became a phenomenon. Tom Hanks gives an astonishing performance as Forrest, an everyman whose simple innocence comes to embody a generation. The winner of six Acadmey Awards, including Best Picture, Best Director (Robert Zemeckis) and Best Actor (Tom Hanks).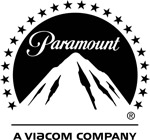 Special Features:
Greenbow Diary
The Art of Screenplay Adaptation
Getting Past Impossible - Forrest Gump and Visual Effects Revolution
Little Forrest
An Evening With Forrest Gump
Groom on Gump
The Make-Up of Forrest Gump
Through the Ears of Forrest Gump
Building the World of Gump
Visual Effects of Forrest Gump

Forrest Gump: 20th Anniversary Celebration
Blu-ray RRP: $19.99

Forrest Gump - yours to own today on Blu-ray.

TM, ® & Copyright © 2014 by Paramount Pictures. All Rights Reserved.