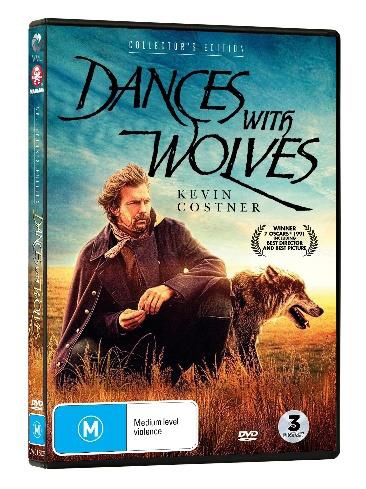 Cast: Kevin Costner, Mary McDonnell, Graham Greene
Director: Kevin Costner
Genre: Adventure , Drama , Western
Rated: M
Running Time: 181 minutes

Winner of 7 Academy ® Awards, Kevin Costner's epic directorial debut tells the story of a curious lieutenant in the Union Army who runs away from a field hospital and rides his horse in a suicidal mission at the Confederate lines. Miraculously surviving, he is taken-in by the Sioux Indian's who teach him their culture allowing him to find an unlikely purpose and ultimately, a home.

Available from JB Hi-Fi, Sanity and all good retailers.

Special Features:
DVD & Blu-ray collection includes original theatrical cut and extended directors cut as well as audio commentary, featurettes and feature length documentary "Creation of An Epic" previously unreleased in Australia.