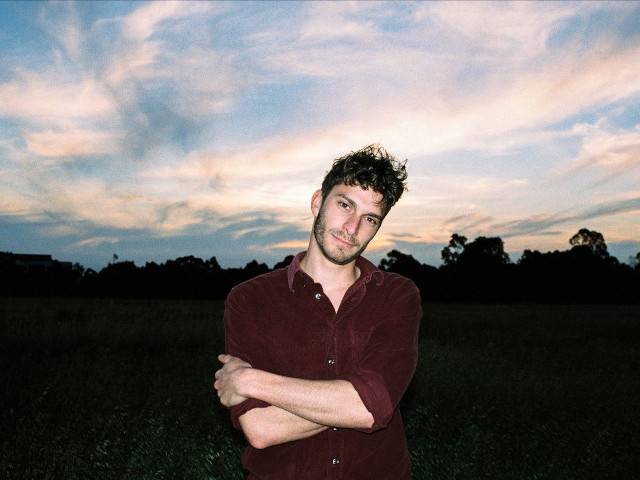 Cherished Melbourne singer songwriter David M. Western is thrilled to finally unearth the entirety of his long-awaited debut album Child Mind. Trickling out a string of equally arresting singles since 2020 including album icebreaker 'Instant Life', tongue-in-cheek follow up 'Take Your Opportunities', the Springsteen and Orbison inspired 'Blue Eyes Red', and recent album opener and namesake 'Child Mind', David M. Western has built a dedicated cult following with his earnest interrogations of the mundane, the unusual, the tragic and the beautiful. His songs have been added to 2SER, SYN FM and Aussie Music Weekly rotation, with premieres on both Triple J and Double J nationally. In the midst of a month-long Melbourne residency David is stoked to present his debut body of work and announce an upcoming intimate launch show at beloved Melbourne venue The Old Bar this August.

Things were silent in David Western's home growing up - no one around for miles. The tag 'weird' slapped onto him early on by friends and enemies alike. If there ever was a sound fuelling the fledgling artist within David's spirit it was the endless stream of all time great songwriters being pressed into his subconscious by his father. These songs David would recall word for word some twenty years later having not heard that music since those early years. The influence of whom can be heard throughout Child Mind"that of John Prine, Bob Dylan, Gillian Welch…
Into his teen years David would be captivated by strange and illegally sourced bootlegs of Elliott Smith and sub-pop culture television, shaping his view of the world, humour and perspective. High school was never any help. With few friends and personal influences, the autodidactic David scrapbooked his view of art and humanity entirely from the boundless parameters of his imagination and cared not for what he thought the world may expect of him, for of that world he knew nothing. Child Mind disassembles and reconstructs these memories into a transfixing microcosm birthed from fleeting nostalgia and the abrupt lucidity of adulthood. The result is as captivating as it is sobering, cementing its place as a frontrunner for the most intriguing indie folk release of the year.

Now David lives in Melbourne Australia, is in his late twenties and is what many consider to be the artists' artist. A proficient guitarist and accomplished songwriter, he has supported the likes of fellow Aussie greats Julia Jacklin, Spacey Jane, Gabriella Cohen and Asha Jeffries among others. David has no intention of being 'found' - in fact he plans to always be that lost, strange boy emerging from the mud of Gunditjmara country that bred him. It may be interesting to hear what he has to say before he returns to the soil that concocted this strange, ethereal poet. Join David M. Western as he launches the Child Mind project with special guests Thursday 18 August at The Old Bar, Fitzroy.