Dakota Johnson Fifty Shades Darker
Cast: Dakota Johnson, Jamie Dornan, Kim Basinger, Tyler Hoechlin
Director: James Foley
Genre: Drama, Romance
Rated: MA
Running Time: 118 minutes

Synopsis: Jamie Dornan and Dakota Johnson return as Christian Grey and Anastasia Steele in Fifty Shades Darker, the second chapter based on the worldwide bestselling 'Fifty Shades" phenomenon. Expanding upon events set in motion in 2015's blockbuster film that grossed more than $560 million globally, the new installment arrives for Valentine's Day and invites you to slip into something a shade darker.

The next adaption from author E L James' seismic and culture-spanning series to hit the big screen, Fifty Shades Darker exploded onto the scene in September 2016, when its online trailer debut resulted in world-record figures. Racking up 114 million views in 24 hours"and besting the reigning highest-performing full-length trailer, Star Wars: The Force Awakens"this tease to a more dangerous side of one couple's rich and mysterious world gave audiences a taste of what to expect when a fairy tale doesn't play by the rules.

Their story continues as a wounded Christian Grey tries to entice a cautious Anastasia Steele back into his life…and she demands a new arrangement before she will give him another chance. As the two begin to build trust and find stability, shadowy figures from Christian's past start to circle them, determined to destroy any hopes for a future together.

Also returning from Fifty Shades of Grey are Academy Award® winner Marcia Gay Harden (Into the Wild) as Dr. Grace Trevelyan Grey, Christian's mother; RITA ORA (Southpaw) as Mia Grey, Christian's little sister; Luke Grimes (The Magnificent Seven) as Elliot Grey, Christian and Mia's brother; Victor Rasuk (Godzilla) as José Rodriguez, Ana's close confidant; Eloise Mumford (Not Safe for Work) as Kate, Ana's best friend and Elliot's girlfriend; and Max Martini (TV's Training Day) as Taylor, Christian's bodyguard.

They are joined for the first time by Oscar® winner Kim Basinger (L.A. Confidential) as Elena Lincoln, a mysterious woman from Christian's youth who won't let him go; Bella Heathcote (Pride and Prejudice and Zombies) as Leila Williams, one of Christian's former submissives and a dire threat to his new life with Ana; and Eric Johnson (TV's The Knick) as Jack Hyde, Ana's boss at the publishing house who proves himself as untrustworthy as he is controlling.

Fifty Shades Darker is directed by James Foley (Fear, House of Cards) and once again produced by Michael De Luca (Captain Phillips, The Social Network), Dana Brunetti (Captain Phillips, The Social Network) and Marcus Viscidi (We're the Millers, How to Be Single), alongside E L James, the creator of the blockbuster series. The screenplay is by Niall Leonard, based on the novel by E L James. For the dramatic thriller, Foley is joined behind the camera by a crew of returning craftspersons and newcomers to the team. They are led by director of photography John Schwartzman (Jurassic World, Seabiscuit), production designer Nelson Coates (Flight, The Proposal), editor Richard Francis-Bruce (The Shawshank Redemption, Oblivion), costume designer Shay Cunliffe (The Bourne Ultimatum, A Dog's Purpose), music supervisor Dana Sano (Fifty Shades of Grey, Horrible Bosses) and composer Danny Elfman (Fifty Shades of Grey, The Girl on the Train).

Fifty Shades Darker
Release Date: February 9th, 2017



About The Production
Dark Side of the Fairy Tale: Production Begins

Fans of E L James' novels and of the smash motion-picture adaptation of 'Fifty Shades of Grey" were elated with the announcement that the next two novels in the series would similarly receive big-screen treatment…even sooner than expected. Fifty Shades Darker and Fifty Shades Freed would be lensed simultaneously, resulting in two successive Valentine's Day weekend releases in 2017 and '18 (and truncating the wait between films to one year).

While the next two chapters would further explore the compelling romantic tango of Christian Grey and Anastasia Steele, all connected to the series were committed to the idea of each episode serving as a unique experience. The team felt it vital to satisfy diehard fans as well as draw in new audiences to the erotic, authentic pop-culture and entertainment events.

Producer Dana Brunetti discusses that it was long the intention to explore the decidedly dangerous turn E L James' second novel takes: 'Fifty Shades Darker is more of a thriller. We have suspense, stalking, helicopter crashes…all in addition to the theme of this couple and their particular type of romance. Suddenly, their relationship is confronted with many more obstacles than previously, a lot of them from Christian's past life."

E L James, who is rejoined by her fellow producers from 2015's Fifty Shades of Grey, reflects on the title progression: 'For the second novel, I knew I wanted to keep -Fifty Shades,' because it was quite memorable. I thought, -Where are we going with this?' Then, I knew that in the second book that we would discover what was behind Christian's darkness. Hence, -Darker.'"

De Luca found it difficult to believe it has only been a few years since he, Dana Brunetti, Viscidi and E L James began work on bringing the first book to the big screen. 'Taking this journey with Erika and my other fellow producers has been surreal at times," reflects the producer. 'We managed to take what was already a literary phenomenon and bring it to worldwide audiences over Valentine's Day weekend in 2015, and here we are again. We have all grown considerably in these roles and never stopped being the caretakers for Anastasia and Christian's story. It's something we don't take lightly, and my hat stays off to Erika for keeping us on track as we imagined this filmic world for her characters to inhabit. I'm extraordinarily proud of how far we've all come."

For the adaptations, production went back to the source: E L James herself, working with the writer who had lived with the characters"and their creator"since the beginning"E L James' husband, accomplished screenwriter Niall Leonard, whose task it was to translate these massively popular novels with their bold new emblems of mainstream sensuality into two screenplays.

The journey from print on-demand paperback to the creation of one of the most iconic and memorable literary sensations in decades was as shocking to their family as it was to publishers. 'I retain that role as the person who is the first sounding board, so, -Fifty Shades' crept up on me," Niall Leonard muses. 'Erika was publishing a story, and I knew it was interesting and dark. I knew that it was gathering an online following, but even so, when it burst into life in the real world, it astounded me how big the phenomenon was."

As the family grew adjusted to E L James' skyrocketing fame, as well as the filmic reception of 'Fifty Shades of Grey," they focused their attention on assuring the purity of the subsequent books' translations. 'For Darker and Freed," Niall Leonard continues, 'she was keen that the movies had to be done quickly and that they had to be close to the books. Knowing the story and the fandom, I was very familiar with the parts that mean a lot to Erika and to her fans. I was keen to see those properly included. With experience as an adapter and screenwriter, I felt qualified to take on the project. The studio was willing to have me onboard to take these enormous, sprawling novels and condense them into something that was of movie length…without losing any of the relationship and the important parts that fans really wanted to see."

E L James is the first to admit that it was an unexpected and unusual collaboration in bringing her Christian and Ana to life in another medium. 'It was an interesting time while Niall Leonard was writing," she reflects. 'He would go off and do his thing, and then he'd bring me a draft and ask, -What do you think?' Then, we'd have discussions until we were ready to submit it to the studio." In her typical dry fashion, the author adds: 'He was very private about it, but we're still speaking to each other. So that it worked out well."

Niall Leonard offers that knowing your spouse will be your editor is a curious thing indeed. 'I was quite nervous. Then I heard her laughing in the next room, and I thought, -Okay, I'm off the hook; she's enjoying it. We got over that first hurdle of her accepting my work. Then, we had to work together revising it. Sometimes, we'd have a bit of a ding-dong about particular scenes, and I'd say, -I really want to do this,' and she'd respond, -That's not true to the story.'"



To be certain, the screenwriter promised the creator of his source material one thing before they began adaptations. 'If it ever came down to the crunch, it was always to be her decision," Niall Leonard says. 'Christian Grey is not this cutesy, handsome, all-things-to-all character. He's dominant, dangerous and a real challenge. His journey into being rescued by Ana is a tricky one, and the only person for this is Erika. She knows every step, and is the North Star. If you follow her lead, you can't go wrong."

The litany of reasons behind filming both chapters in the same period were clear to all involved. Naturally, with films that are successive stories, characters and environments are common to both"with actors in character, production up and running, and sets and locations primed for shooting. Economically, it made sense to maximize effort and time. Viscidi reflects: 'We also had other reasons that were more important than strictly the financial ones"for the actors and director James Foley, to have both scripts and to understand where their characters and stories begin and end. It made it a more fluid process throughout the whole filming."

When he made the decision to take the director's chair for both films, James Foley joined the rarified ranks of very few directors who have maximized time and effort by filming back-to-back projects. Dana Brunetti discusses the process in finding the one who'd captain the team: 'When we were determining who the next director was going to be, there was speculation on whether we were going to shoot Darker or Darker and Freed at the same time. I knew James Foley from House of Cards, as he directed a majority of the first season and was our show director/showrunner."

Not only was Dana Brunetti a fan of James Foley's work for Netflix, he has long enjoyed many of the filmmaker's features. 'Glengarry Glen Ross is one of my favorites. We met with him, and his thoughts on the film were fantastic," says the producer. 'We saw a lot of different directors after that for Darker and made a short list. Then, when we began to discuss making both films at the same time, I knew that is how we shot a lot of House of Cards"two episodes at a time, and we would cross-board them. I pushed for James, not just because of his experience shooting this way, but because of his understanding of the books and take on what the films should be."

Viscidi agrees with the decision to which fellow producers De Luca, E L James and Dana Brunetti arrived: 'We needed someone of that caliber who could direct the actors in a strong, confident and accomplished style. In the first meeting with Foley, he said he wanted to expand and open up the film. He appreciated the first movie"thought it was good, sexy and provocative"but wanted the characters to be more a part of the real world, get them outside more in the next chapter. He wanted to see Seattle more, and have the characters interact more with the world around them."

Foley discusses his interest in joining the franchise: '-Fifty Shades' defied a genre; it's full of elements, drama, romance, fantasy, all mixed together. It is a special kind of combination"a special kind of brew"like you brew beer. It's has its own fizz."

No stranger to adapting lauded work, the filmmaker felt a connection with the protagonists of E L James' work. He reflects: 'I've always been interested in psychological realism"movies, dramas that have a psychological complexity to them. What I got from the three books was that they were a master study in the field"particularly of Christian but also of Ana. There was something interesting in the journey that they took together, and how each of these psychologies interacted with each other and wind up changing each of them over the course of the three books quite dramatically. It was that evolution in their selves which was the most important thing to me."

The relationship quickly established by director and author/producer was soon harmonic. 'Erika was very clear about the arc of the story and how she wanted Christian and Ana's characters to develop between the two films," observes Viscidi. 'James Foley was able to take that information, turn it around and implement it in his vision. It was a great working relationship, and Erika trusted him implicitly from day one."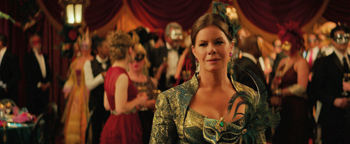 James Foley addresses one of the key elements of working with E L James"indeed, one of the key elements of any successful film production"when he says, 'It's been the sweetest thing"we were pals throughout the process. There was compromise"I compromised, she compromised"but the film was not compromised. We got the best combination of our talent. I was very respectful of the books"they have their own kind of magic that worked on so many people. I sought to transfer that magic to the screen, and having her around was great. Erika was very supportive and always respectful."

'James Foley stepped into the Fifty Shades Darker production almost as if he'd been with us since day one," says De Luca. 'He brought this deep respect"not only to the cast and crew who'd been part of the first production"but an honor for Erika's source material and Niall's distinctive, significantly darker take on the next two pivotal chapters. James Foley is the consummate filmmaker and gentleman, and the exact right filmmaker to bring innovative ideas about what Darker and Freed could become. He has this ability to elevate our production to a level none of us could have expected."

No Rules, No Punishments: The Curious Couple Returns

While Fifty Shades of Grey introduced movie audiences to billionaire entrepreneur Christian Grey and curious college student Anastasia Steele, the next two episodes would challenge everything audiences expected of the couple who had ended their relationship at the end of the first film.

Viscidi explains that while the first chapter was an awakening, the next two would delve deep into the characters' motivations and world: 'Dakota Fanning's character in Darker has to evaluate what is it that makes her desire Christian, not just because he's a good-looking man. But she actually begins to want to be in the Red Room with him, to experience the sexuality she was unsure of in the first movie. Now, she has to figure out what's inside her that's driving her, where she wants to participate in the same way that Christian wants her to participate."

With the whirlwind of launching Fifty Shades of Grey behind them, Jamie Dornan and Dakota Johnson set to work on the Darker and Freed set, ready for the unique set of challenges that lie ahead. 'The evolution that we have seen in Jamie and Dakota has been nothing short of astonishing," raves De Luca. 'They were dropped into this rarified on-screen space of iconic coupledom and asked to establish immediate intimacy…all while the world looked on and analyzed every movement in their nonverbal language with one another. The Herculean task of embodying the characters of Christian and Anastasia would have made many a performer crumble. But they rose to every challenge. As actors, they continue to impress me to the lengths they've gone and the depths of their ability to discover nuance and emote passion."

Like his producers, Jamie Dornan was pleased to find that James Foley was their captain. The performer lauds: 'It is tough to come in to a machine that's already rolling, try and honor what's been done, and then attempt to man the ship and put your own stamp on it."

Jamie Dornan appreciated his director's frankness. 'The first time I met James Foley on Skype, he was very clear about what he wanted: to get to the core aspects of the characters. He wanted to bring them to the fore and not have it just be -about sex'"which he knew it wasn't, but that's what some might think. He wanted to bring out their characters. It's tricky as an actor, to play a character that's described as -impenetrable' in books. To show the depth of his character, James Foley wanted to try to bring out Christian, the man, and why he is the way he is."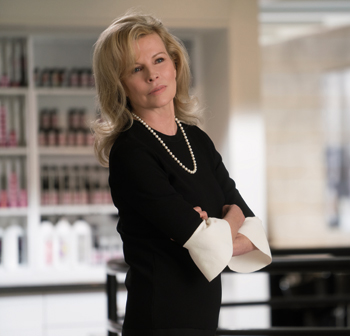 That maxim also proved true for Dakota Johnson, who prepared for her time on set by rereading both the second and third books before production began. 'Darker is a deeper exploration into these two people," the actress reveals. 'It feels like they are on this tumultuous, twisted path, and they're not simple characters. It's not lovey-dovey, easy-breezy bullshit. It's darker. We are not sugarcoating any of the real, raw and difficult things in this relationship. No matter what kind of relationship is going on between two people, there's a universality in the difficult things, all of the particulars of Ana and Christian notwithstanding."

For Dakoya Johnson, the chance to not only return to a character that she's worked on provided cause for both excitement and trepidation. She says: 'I've never been on a project this long, and I've never been such a large part of a project. I feel this great honor to be able to tell this young woman's story. It's all been quite an experience"at times, it's been insightful, emotional, heavy, dark and difficult. But it's also been so joyous, and filled with laughter and love. It's been all-encompassing. It's made me grow as a person so much that no matter how difficult shooting these films may have been, I would never take it back and I would never change anything about the experience."

Having the series creator on set helped with ensuring all knew which beat of which film they were shooting. Dakota Johnson admits she was rarely thrown during the long production schedule, when it came time to remember where exactly her character 'is" at any stage or scene. She credits E L James for doing 'such an incredible job of charting Anastasia's evolution and displaying all of it in the books. It made it easier for me to compartmentalize which film we were in."

Dakota Johnson gives additional credit at being able to cover such rough terrain to the only other person on Earth who could know what she's gone through. 'I literally trust Jamie Dornan with my life," she reflects. 'He's such an honorable, wonderful, hilarious and talented human. We've built our friendship around trusting each other. We got to know each other based around the fact that I needed him to be protective of me. I needed him to be able to tell when I was uncomfortable and would need to step in. Or when things were too heightened, too emotional and I couldn't deal anymore, I needed him to be able to see that in my face and protect me in that way. We learned so much about each other, and I do trust him implicitly."

Jamie Dornan returns the compliment, explaining that they are bonded for life: 'We have a very natural, easy way with each other now, having been through the first movie and all the pressures and expectations associated with it. A great thing about Dakota Fanning is only she knows what I'm going through, and only I know what she's going through. We both really needed each other through this process. There are days when it wasn't easy, when a lot has been asked of us" particularly a lot has been asked of her, in terms of the physical stuff, and she was usually wearing less than I was. You need to have that person who understands and has been with it since day one with you."

It was quite enjoyable for the two performers to expand the reach of what others believed the series was about. Discussing the advancing storylines in Darker, Jamie Dornan says, 'a lot of people are basing an idea"that these books are purely about sex"on not really knowing the books, or just taking the buzz around the first book and going with it. Even acknowledging that sex is a major part of it, Darker takes on a whole different track"and that's pleasing, as an actor. It's nice knowing we've got two more films to develop the other aspects of the story and bring in what we didn't have time to accomplish in the first. A lot more is asked of us, to be sure, but that's been a fun aspect of it."

As Christian opens up to Ana, we see he is carrying the traumas of his early childhood, which lends itself to why he struggles to relate to many people. He isn't the most approachable of men, and he doesn't know how to have a 'normal" relationship, as much as he wants to. Still, he agrees to change for Ana's sake. He wants to be the man she knows him to be, which is incredibly difficult for him, because of the horrors he endured in his childhood. As E L James reveals with the introduction of the dark Elena, all is not as it seems.

Christian's biggest secret, with regard to his need to dominate and control his romantic partners, is that it stems from psychological scars that left him with a stigmatising label: 'It was suggested early on that he's maybe a sadist," explains Jamie Dornan. 'There's a scene in the Red Room where he says he isn't"perhaps it was him being in total denial. But by this stage, I think he's admitting there's something wrong with him and that it's beyond the boundaries. Being a dominant is one thing, but being a sadist is something that Ana is not okay with. Now, he needs to find that out about himself in order for him to change."



For the man helming the production, it was a welcome experience on set to be surrounded by actors who deeply cared about each other as much as they did their performances. 'I'm the luckiest director on Earth," states James Foley, 'because from the very first day we shot to the last day we shot in Paris, Jamie Dornan and Dakota Fanning never had an ounce of friction between them. That's unusual for any two actors who are in almost every scene together in the entire movie. There's always moments when somebody's in a bad mood or they don't like what the other actor's doing. There was none of that, zero. They just had this very comfortable, very humorous relationship where they laughed constantly."

Surrounding Christian and Ana: Returning and New Cast

One of the major players in Fifty Shades of Grey is a woman who never actually appears"but the wake in which she has left Christian radiates outward and affects everyone in his life. Ana flippantly refers to her as Mrs. Robinson"in reference to Anne Bancroft's character in the film classic The Graduate, who seduces the much younger man, played by Dustin Hoffman. The duplicitous friend of Christian's mother, she brings the 15-year-old Christian into her bed and her lifestyle.

The character"Elena Lincoln"is an integral part of the story of Darker, and who better to inhabit the enigmatic woman than the distinguished Academy Award®-winning actress whose C.V. includes her own cinematic venture into the dark side of a romance in the memorable and shockwave-causing 9½ Weeks.

Viscidi walks us through the process of bringing in the brilliant performer: 'Kim Basinger came in with a very specific vision, and she and Foley discussed it, and she was incredible. Audiences will be surprised by the nuance that she brings, as well as the ever-present tension she builds into the character. You're never quite sure where she's going to go in relation to Christian. There are expectations in Darker, and it builds to quite a heated moment."

Screenwriter Niall Leonard took to the predatory character with a certain amount of glee. He says: 'It was great fun writing Elena, because she has this immense self-confidence. She's assured, sexy, experienced, intelligent and successful"all the things that Ana feels she isn't"so she's incredibly intimidating. Ana feels utterly dwarfed by her presence and threatened by it. Casting Kim Basinger in the part is an absolute dream, because she just comes across with this wealth of sophistication."

James Foley discusses the team's experience with the performer: 'We met with Kim Basinger, who was the ultimate, delightful person. She had this deep curiosity about this character and was gung-ho to get started. She was great to work with because she was kept on saying, -You can throw things at me in the middle of the take. If you have an idea, just yell it out and I'll change what I'm doing.' That is the ultimate openness to being directed. She came on set and brought with her Hollywood glamour to Seattle. For the audience to know her as this iconic movie star gives her an instant credibility when she steps on screen."

Part of Ana's issues with Elena may also lie in her misunderstanding Christian's need for her, at least, at first. Christian is, by nature, a loner, and not one at the center of a regular circle of friends. Without such a support network, he relies upon those he knows and trusts as sounding boards. Elena falls into that category"she and Christian, in fact, own a business together, the tony, high-end salon Esclava. Mistakes are made when Christian still trusts Elena as a friend, after his relationship with Ana has taken deeper root. For Elena's motives are clear to only one person: Elena.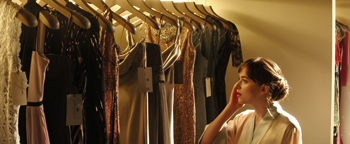 With his damaging history and psychological pain, Christian's past is additionally rife with ghosts. Niall Leonard fills in: 'Leila is the ghost of Ana's possible future, which she finds frightening"the fact that if she fails to -rescue' Christian and loses him, she will become this broken, lost girl with a shattered past and no future. Leila returns with a dream of reconciling with Christian, and realises that everything she thought she knew about him is no longer true, because Ana has changed all the rules. She now views Ana as the obstacle to her dreams."

'Leila is all the things that Ana isn't, can't be and won't be for Christian," elaborates E L James. 'She's just not into the sort of things that Leila would have been into with Christian. Now, it's a turnabout, because it's not Leila that Christian's soul calls for. It's Ana."

Cast in the role of this extraordinarily complex character was Australian performer Bella Heathcote, who is refreshingly candid about her decision to take on the part: 'I just wanted to be involved. It's such a huge phenomenon, and I was so fascinated by it. Also, I typically don't get cast to play this kind of role, but I felt like I could really do something with it. I was curious about her in the world of the film, and I thought it would be a challenge, as well as fun. I love the thriller aspect of the story. The elements of danger are not just sexual, but in the threat that Leila poses to Ana's life."

The actress admits to some pressure attached to embodying a character in front of its creator, but quickly dismisses that concern. She says: 'It was nice having Erika's approval"she's the one that saw the character first"but she was also just a lot of fun to have around on-set. I didn't so much as have a conversation with her about the character before I began working, but I knew she was there. I just imagined what I would do that felt right for Leila, and if it was way off, I was sure she'd step in. After one of my early scenes, she came up and said some really kind words. So I thought, -Okay, I'm on the right track!'"

Before Christian re-enters Ana's life, her path crosses with someone who, perhaps at first glance, might provide an alternative to Mr. Grey. That man is her boss, editor Jack Hyde. Niall Leonard explains Jack's role in this play: 'Hyde comes in as Mr. Gorgeous, Mr. Smooth. He's a handsome, smart guy in Ana's dream job, so he seems to be the perfect proposition. However, I don't think Christian Grey is an easy act to follow, so he never quite matches up. There was a lot of talk when the movie was being developed, with people saying there was a love triangle going on between Ana and Christian and Jack. There is a love triangle, but it's all in Jack's head. He thinks he's a contender, and he never really is."

To play the pivotal part, the crew turned toward Eric Johnson, who is known for his works as Dr. Everett Gallinger on The Knick. Of the Canadian performer and his character, E L James discusses: 'Jack Hyde is the beginning of the storm, and we're very blessed in having him played by the wonderful Eric, who is just fantastic in the role. He's tall and good looking, and then he has this creepy side to him that he is so good at playing. That is so funny, because he's one of the nicest guys you could ever meet."

Jamie Dornan jokingly counters: 'It's tricky with Jack Hyde, because the character has to be someone who is charming, approachable and attractive"but he also has to have this sinister undercurrent of someone capable of doing very harmful things. Eric, as a person, is just really nice and you'd never think of him as sinister or capable of anything too dangerous. But he obviously does it very well. He is a little too tall for my liking, and that's all I'll say about him."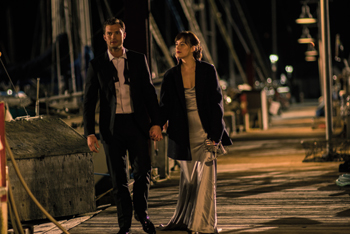 Dakota Johnson offers his take on Hyde: 'One of the trappings of playing a villain is forgetting that he is human. The wonderful challenge is to find the humanity in somebody who is doing and saying things you don't morally agree with. It's fun to explore those avenues, and it gives me more empathy toward people who make poor choices in their lives, usually because of the circumstances surrounding them. I don't like to say it justifies the actions, but I have to work hard to understand people; it's part of my job. We can all understand morally just people, and we look up to them. But how do you humanise someone who is doing horrific things?"

Upon their first meeting, James Foley and Dakota Johnson found themselves on the same page when it came to Hyde's particular m.o. Dakota Johnson explains: 'When we got the chance to go over this character, it was clear to me that we had thought about the same things. Hyde is manipulative and somebody who very much presents control and seeks control over those around him. When he doesn't get that, he lashes out, in violence or sabotage or whatever it is, almost like a petulant child. We talked about that very early on, and that helped me navigate this."

Darker also features the return of multiple women who serve as the rocks in Ana and Christian's life: Marcia Gay Harden as Christian's mother, Rita Ora as his sister and Eloise Mumford as Ana's best friend.

Marcia Gay Harden describes her character work, noting that choosing to be a part of these films is choosing to become part of an event. 'It's not a little, indie film. In a way, it's a huge corporation. The process for me is to get to the smallest part of the story, the personal part within the event. In the first film, my job was to introduce this elegant, lovely lady who is blind to parts of her son. She didn't have an understanding of the darker part of him. Now, it may be to open her eyes, and also to accept Ana into their lives." Harden is the first to admit she relished being a part of the phenomenon. 'I just love the fact that social media immediately took to calling me -Mama Grey.'"

For Ora, it was the similarities between life and art that she enjoyed most. She states: 'I'm very much like Mia. Mia is outspoken, like me. She puts her relatives in the hot seat, and Christian is always telling her, -Okay, enough Mia, stop it.' Mia is the one who gets away with a lot of stuff. What's great is this time, my look is different. Girls that age go through different phases, and she even looks and dresses more like I would."

Mumford's joy was in the way her character would seep into her real life. She says: 'I get a lot of people seeing me in the street, stopping me and asking, -Hey, haven't I met you before? I know right off the bat that they have seen the first movie, and they feel like we're friends because of watching me onscreen with Dakota Fanning. It's the greatest compliment, because Kate is such a good friend to Ana"and these people who I normally think wouldn't have seen the film, here they are feeling like they're friends with me because of that."

While Christian may not have the large circle of friends Ana enjoys, he does have a couple of key players in his support network"his trusted and slightly surreptitious right-hand man, bodyguard and driver, Taylor, once again played by Max Martini.

While the bigger cast is certainly a dictate of the source material, filmmakers welcomed the larger array of characters signaling expanding stories. This allowed all involved to open up the experience of Fifty Shades, with Darker a welcome entry point for those who might not have already discovered the phenomenon.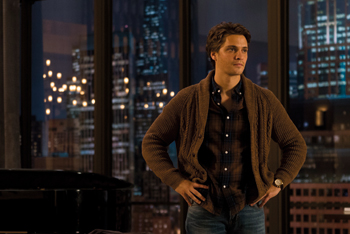 The producers believed the new players and storylines of the production expands the audience, both female and male. 'Yes, there is a core audience who know the novels, but there are a lot of people who don't," observes Viscidi. 'We're looking to draw them by bringing in more action, danger, drama and more story. Darker is a movie about a couple whose relationship is progressing, while these circumstances occur and obstacles are thrown in their way"some from the past, some in the present. It's got its own story, drama, and trajectory. It also stands on its own. You don't have to have seen the first in order to get Darker."

For Marica Gay Harden, part of this widening of focus might be accomplished due to the pitch-perfect casting of the leads. She commends: 'Dakota Fanning's genius at being the girl next door. She's an absolute beauty, stunning, but she's unique, right? So she could, in one second, be the girl next door who's come into this wonderful fantasy world. And, well, Jamie Dornan is not the boy next door, right? He's quite a specimen, and he's fantastical in that way. But, you put the two of them together, and it gives women this reaction of, -Hey, that could be me.' It just does."

Weaving a Darker Story: Designing Sumptuous Spaces

A good deal of the fantasy of the Fifty Shades world is grounded by the glossy, but not unrealistic, look envisioned by the teams of inventive film artisans assembled, with key departments led by: cinematographer John Schwartzman, production designer Nelson Coates, costume designer Shay Cunliffe, set decorator Carolyn 'Cal" Loucks and property master David Dowling, to single out but a few. All were charged with taking the words on the page and converting them into cinematic reality.

E L James remains stunned by the team that James Foley captained, and appreciated how important it was to him to let the novels guide his design. She reflects: 'When James and I met, we just hit it off. There was one point where he said to me, -I will always get back to the books.' We had some wonderful discussions, and it's been a pleasure watching him work. He's very much the kind of person that brings together this amazing team and then lets them get on and do their thing. He was very focused on bringing the locations into the movie, and the world they created is beautiful."

The author/producer appreciated the ability to straddle both worlds, and is grateful when she discusses her role on set: 'I loved having the freedom to say, -No, that's not the blanket that Christian would have as a little boy. What it needs to be is this…' Then having the prop guys go off and bring exactly what it should be. It's been an eye-opening and fascinating process…and an enormous privilege to be able to be on set and to be part of it."

As part of the team's commitment to expand the vision, Viscidi made suggestions that seemed slightly outside of the ballpark…at the time. He was creatively challenged by such questions as: '-John Schwartzman? The guy who did Armageddon, Pearl Harbor and The Rock?' First of all you have to look at his complete career. He did a very small film with Naomi Watts called Book of Henry, along with projects like Saving Mr. Banks. But it goes beyond that"Darker and Freed have suspense, tension, adventure"a much larger scale than Shades. That's why we need someone like John, and his experience with those kind of large films.'"

Taking Christian's and Ana's world established in Fifty Shades, production then sought ways to open it up, deepen it and make it the larger setting for the bigger stories of Darker and Freed. For starters, Darker is set during the late winter, continuing into early spring. The tone, colors and textures of the time of year lend themselves to a more somber tale, one that hints at the dangers concealed by everything from grayer skies to seasonal, layered clothing.

One of the key focuses of change was aimed at a setting audiences have already seen quite a bit of: Christian's penthouse. The edict there was to hone a world tailored to a 29-year-old billionaire and amplify it. Areas that had already appeared in film were given design touches of more masculinity, textures and a darker palette"new furniture, artwork and soft furnishings. The living room staircase was also altered. The aim was not so much to change the spaces, making them hard to recognize for the initiated, but to adapt them. Explains Viscidi: 'Nothing where you don't feel like you're still in the same apartment."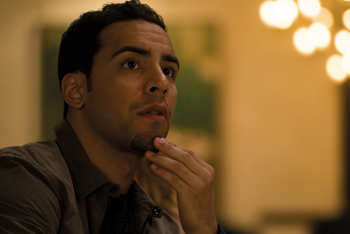 The deepening mystery and exploration in E L James' second and third novels is also represented onscreen"viewers will now be granted access to never-before-seen spaces inside Christian's personal fortress, which expose other facets of the man. Newly executed rooms were constructed and woven into the floor plan, including a study, a library and billiards room, a wine cellar and a gym…adding a sensual touch, it included a vintage leather pommel horse.

Coates explains the rationale: 'One of the things you'll notice in Darker and Freed is a lot of texture, darker colors and richness, so that you'll feel like you're delving into the characters on a whole different level. We've got some gorgeous Minotti furniture from Italy, some different artwork that more closely links to Christian, some of it coming from the Pacific Northwest and further south on the West Coast.

'I wanted to give interest to the main room of the penthouse, so behind the stairs, I've introduced a wine cellar," he continues. 'We call that space a -cutting piece,' a place where you could access some of the new spaces that were not in the first movie. There are scenes that take place in a library/billiard room and in Christian's private study. The library is a great character space for Christian, because it also gives a connection to Ana. They both love books and they have a sense of history"so Ana's first time in the space provides a chance for the deepening of their bond to play out."

Filling the library gave Loucks and the department a chance to offer visual hints about Christian and the kind of literature he reads and collects, but in one case, it also provided an opportunity to inject levity. Though not a story point"although none dismiss that Grey's library might contain such a tome"Loucks included a 372-page visual and editorial exploration that includes photos from around 1900 to the present, as well as essays from such 'experts" as an adult toy inventor and a performance artist.

Every piece chosen furthered a design dictum. Loucks elaborates, 'Everything has a sense of tactile-ness and texture, and when I say that it is luxurious, it's also very sensual. The artwork speaks to some of the darker sides of his character, as well as his appreciation of the female form. He's a man who loves women, and that's shown in a lot of his artwork." An apt example is Christian's chess set from artist Kelly Wearstler, a gold- and gun metal-plated bronze reimagining costing $17,000. In the artwork, the classic game pieces have been replaced by small corporeal sculptures, including lips, hands, legs and torsos. Entirely functional, the beautiful set is also a titillating piece of artwork.

A lot of these changes were visible and included artwork by such names as America Martin and Edvard Munch, with filmmakers surmising that Grey has a large private collection and rotates pieces on a regular basis. Other alterations had to do with the invisible"one scene involves a group gathered around a television set in Christian's apartment"and a TV is not something designers thought would simply be 'living" in the space. They also agreed that one brought in from some vague location was not the way to go. Solution: a flat screen was motorized to lower down from the ceiling in front of the fireplace"once the viewing is over, with the press of a remote, it retracts to its hiding space. Another trick of invisibility was for the ease of the crew, not the lifestyle of the billionaire: in order to be able to 'explode" the space and make room for cameras, some of the laminated glass flooring was made removable"and removal revealed dedicated places for camera equipment.

A dose of visual masculinity is brought by the addition of the pool table"a special Brunswick Centennial commemorative issue from just after World War II (another piece from Loucks' vision, which she also scouted and secured). The limited edition collectors' item is an exercise in Art Deco design (with hints of the Golden Age of Automobiles just around the corner), with gleaming, angular lines of polished metal. Coates compares it to a car, with its 'beautiful aluminum fins all along the base." Since such a wonderfully flat space might invite alternative uses, a cover and memory foam pad were built for the top, allowing protection for the valuable piece and comfort for the actors during filming of more romantic scenes.

To evoke the environment a dashing billionaire would require, the film's artists came with plenty of tricks up their sleeves. Loucks laughs: 'I don't have a billionaire's budget. But there are a lot of tricks that I can incorporate in order to make my budgets work. For instance, for the lighting in the library over the pool table, I custom made those with the help of one of my incredible set dressers. A lot of the lighting that is in the penthouse living room"particularly the piece over the dining room"has been custom made, and we're talking Chinatown woks converted into beautiful fixtures. This space is like an installation piece."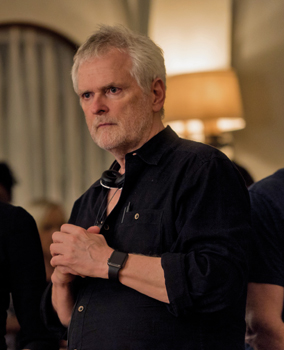 Some of Loucks' gorgeous set pieces were designed by Coates, most notably, the clock that hangs above the fireplace in Christian's library. Constructed of teak and aluminum, the retail value could figure in the neighborhood of $81,000. Other objects are the design children of Loucks, including the custom vinyl benches in the library, which are upholstered in textured vinyl fabric called Kravet.

She likewise admits that further budget tricks involve the rental of 'incredibly expensive" pieces including artwork and carpets. Interested vendors also negotiate pricing, in order for their products to be placed onscreen in the sumptuous world of Christian Grey. Through the combination of constructing, renting, loaning and purchasing luxury furnishings, Loucks and her team procured imported items from Italy, the Netherlands, Nepal, New Zealand, Spain and Taiwan, and closer from cities within Canada and the United States.

For Jamie Dornan, it was a luxury he was able to live in for a while. He says: 'This time, Christian's world is a bit warmer, more attainable and relatable, but still with the grandiose vibe. However grand, though, it feels more like a home. If I had huge sums of money, I would want the pool room in my house! It's a proper room, where you would have a nice glass of single malt and a cigar, or sit in a big chair and read a book. It's austere and a very cool room."

Christian isn't the only one with new spaces. Coates explains: 'Ana's dressing area, it's a boudoir in a way that is more special than any of us get to have in real life. In it we have a lot of elements that look like they're real items that she's wearing. Ana's dressing closet is actually the size of my living room, so it's pretty hilarious to have that just as your closet."

The room also serves as a visual sign of Ana's character progression. The first look at the space reveals dresses and pieces chosen by Christian for his previous relationships. The next visit reveals more personalization, with pieces chosen to look as if they belong to Ana"everything from intimate wear to floppy hats and sunglasses. Coates worked with costumer Cunliffe and Loucks on accomplishing the transitions. Also visible are pieces of Rimowa luggage, with travel being another shared passion of the couple, and another set piece, courtesy of the design talents of Coates"a room screen, fabricated out of a high-impact polycarbonate called Lexan and vinyl veneers over an aluminum frame.

From the spectacle to the private…from the backyard of the Grey family mansion, to the secret and intimate space of Christian's Red Room"just as with his other living spaces, thought was given to expanding the realm of his sanctum.

E L James is matter-of-fact on that side of Ana and Christian's romance when she says: 'Young people in love do quite a bit of experimenting, generally, from what I remember. Lots of people have been navel-gazing about these things for so long; I just wrote a story. Ana feels that she's not good enough for Christian. Christian certainly feels he's not good enough for Ana. But that's not obvious to anybody. It's only obvious to Christian, and it's only he that feels that way. For me, the beauty of it is watching the character of Ana grow, because she's a shy college graduate in the beginning. In Darker, we get to watch her experience life with Christian, and really start to come into herself."

'There is an ebb and flow of control between these two people," Johnson adds. 'In the first movie, Anastasia is quite innocent, virginal and soft. Through this exploration of her love for this man and of herself, also her becoming a figure of authority in her workplace and becoming more comfortable with her sexuality, she discovers this strength within her that is as extreme as it is powerful."

An area where Ana begins to exercise more control is, in fact, in the Red Room. Dornan offers: 'In the Red Room, there's less onus on everything being exactly how he wants it. There are trips to the Room that are not his idea, where Ana asks to be brought there, which is something that obviously doesn't happen in the first movie. So now, it's not all on his terms."

Everything Reignited: Costumes and Training

For the audience, perhaps the most upfront example of visual storytelling is in the costuming. Viscidi illustrates: 'Take Christian"Shay led us through designs with the idea of showing his maturation as a character while bringing out an element of hipness. With Ana, it was key that we see a transition from the first movie"when she was a girl just leaving college and her job in a hardware store"to Darker, where she has a job at a publishing company and is on her way to becoming a professional woman. She also is more at home in her skin, with regard to her romantic needs and desires."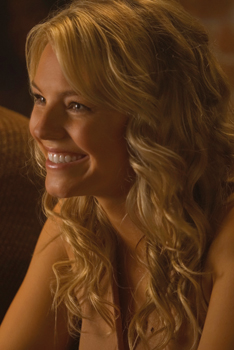 Ana herself agrees with her producer. Dakota Johnson comments: 'In Darker, Ana begins the story as an underdog at work. She's in a transitional phase, an awkward moment, as she tries to figure out what a young woman working as an assistant to an editor wears to work. It wouldn't be a suit. Chinos, jeans, or is that too casual? Does she wear a dress every day? There are a lot of dresses, but we wanted to be realistic. Her style morphs; she also is discovering her body. So, what Ana wears very much depends on where we are in the story."

At Dakota Johnson's first meeting with Cunliffe, both discovered the similarities in the looks they had in mind for Ana (Dakota Johnson brought along her Pinterest look book). Cunliffe elaborates, 'I was very mindful of trying to have a sensuous quality to all the clothes and increase it as the romance blooms. I also had many costumes that start in one scene and end up in a seductive moment in a later scene, so the outfits had to work both in a publishing workplace and then turn into a date night outfit. So, there were elements I had to always be very mindful of"even as simple as how easily does this dress come off on-camera? There are some clothes that don't come off very attractively"like struggling to get out of a sweater. But there are other choices of pieces where you undo a button and it comes away quite beautifully and gracefully."

The luxe clothing populating Ana's dressing room/closet includes items from such labels as Dolce & Gabbana, Dior Paris, Zac Posen, Pucci, Armani, Diane von Furstenberg, Phillip Lim, Allsaints, Isabel Marant Etoile, Vince, Carolina Herrera, Boss, Fendi, BCBGMAXAZRIA, Teri Jon, Missoni Italy, Valentino, Michael Kors and Richard Tyler…and that's far from an exhaustive listing.

Dornan was also enthusiastic about his character's movement beyond exquisite suits. He says: 'Outside of business, we wanted to make him more relaxed"obviously, not cheap hoodies"still expensive, but more relatable to the everyday guy. It's more human; he's wearing something that looks normal and doesn't alienate him from society. We wanted to bring him into society and incorporate him in seamlessly more than we did in the first film. Luckily, Foley, Shay and I all agreed on that."

Per Cunliffe, the message from all was to make Christian feel more like the young man that he is"dress him more like the guy in his 20s than the businessman out to dominate (although one suit from the previous film appears in a board room setting, which all agreed 'appropriate"). Descriptors bandied about were 'more textural, rougher, youthful""and this even affected his now famous tie collection, some of which were narrowed in keeping with a younger silhouette.

And any twentysomething billionaire worth his salt would own the very best in the chosen uniform of the everyday"jeans. Christian's closet includes -skinny' denim from Burberry, Acne Studios, Rag & Bone and other popular labels. Cunliffe says, 'He didn't want to feel too old-fashioned. He's got an amazingly strong body, and we dressed around that, too. We thought, -Let's just keep it simple.' He still feels like a very serious guy who's not a peacock in that way."

Revisions to the penthouse and clothing weren't all"there were revisions to the man himself. Jamie Dornan relates an early conversation with the director when he states: 'He talked to me a lot about making him more of a physical threat, toughening him up a bit. He actually said, -You need to put on weight.' I started going to the gym a lot more than I did before, and packing on a bit more weight, which I was happy enough to do; I'm substantially heavier. But it makes sense to me that this is someone who went through awful stuff as a child and got in a lot of fights. Foley wanted that to come across onscreen more."

Cunliffe was only too happy to oblige: 'Let's show what great shape he's in. He continued to go to the gym all the way through filming, and I had to have all of his custom shirts remade to allow for increased shoulder width."

In order to make it easier for both Jamie Dornan and Dakota Johnson to -hit the gym' during production"not just to maintain their bodies' camera-readiness, but also to continue a healthy regime during the strenuous shooting schedule"an on-set gym trailer was deployed, as were nutritionists. 'Anything we could do to not extend their days, to keep them healthy and make their lives more comfortable during production," says Dana Brunetti.

For the exacting viewer, the concept of narrative design is also apparent in the clothing chosen -by' the character of Jack Hyde. Filmmakers wanted him to first appear as a potential competitor to Christian, so his initial look is a little bit cool and sophisticated. But gradually, Cunliffe wanted it to look like his outfits were chosen with perhaps too much self-awareness"close, but no cigar. She explains, 'So, I'm hoping he appears like someone you might think you like his look…then you begin to notice things, like maybe that tie is a little…ugly?"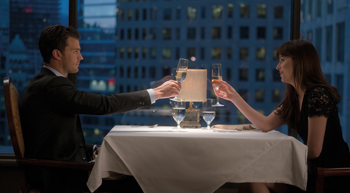 Regarding the particular tie in question, Eric Johnson counters, 'That tie is so awesome. But everyone wasn't quite sure about it"whether they loved it, or it made them want to throw up. So we decided, -That's the perfect tie for Jack Hyde!' It totally sums up the character at that point. He's put-together, but not put together perfectly well. He's managed, somehow, to come up with this appearance of well-being, but inside…not so much."

Someone whose character has given scant attention to her appearance is the lost Leila, who remains in a single look for each of her scenes. Cunliffe's aim was to create 'a person of the shadows." It was surmised that, by the time she zeroes in on Ana, her situation has spiraled downward so much that she had been living on the streets for months. Bella Heathcote discloses: 'She's got this one outfit and it's not quite right"it almost looks like the underlay could be a nightgown or something. You would immediately think that that person is"what's the Australian expression"a few stubbies short of a six-pack? She hasn't groomed herself in who knows how long. She's drawn, tired, empty and spent."

Privileged Playtimes: Shooting the Masquerade Ball

Perhaps the largest sequence demanding -all stops out' for the design teams was the masquerade ball, thrown by the Grey family as a fundraiser for their charity, Coping Together, 'working to make life better for the children of parents addicted to drugs." According to E L James, when she wrote the event, basing it on her own experiences organizing two masquerade balls, her vision was slightly different from what came to be created. She says: 'I had always seen it as a sort of pastel-y affair, very restrained. Then, when Nelson Coates was doing the show-and-tell for his design, he started saying things like -Venice' and -gondolas,' and I thought, -Amazing!' It was extraordinary. The location itself, it's lavish, it's sensuous, it's Nelson going all out, and Shay matched that with the costumes. It looked fabulous. It was the sort of event where you think, -I wish I were there!'"

While the look might differ from the novel's description, filmmakers continued to remember the source by including things straight out of Fifty Shades Darker, including the menu, the wine, even the auction items.

Nelson Coates looked to the Mecca of Masquerade, Venice, and its myriad of pop-up balls during their world-famous Carnevale: 'They take old mansions and they pop in and do amazing elegant centerpieces, tables and things. I wanted to get the flavor of Venice into Seattle"we quickly did up elements from St. Mark's Square, like gondolas, along with little tips of the hat to the colors and flavor that would be seen during high season in Venice."

The ball is held in a tent behind the Grey family mansion, and while it may look that way onscreen, the actual ball was created inside a much more welcoming space (inside the Vancouver Convention Centre, along the waterfront, which accommodated the ornate event plus all of the mechanics necessary for filming), transformed into the inside of a huge tent, down to the re-creation of a beautiful old Venetian cathedral floor, which covered the convention floor while adding a beautiful detail"the pattern even camouflaged the -spike' marks for cameras, lighting, actors and the like.

Hundreds of masks were also purchased from some of the classic makers in Venice, each chosen mindful of that fact that a mask has become synonymous with Fifty Shades Darker (it is the key feature in the cover art for the novel). And as a symbol of the individuals in this fantasy world, a mask is perhaps the most apt, particularly for the characters populating the feature Darker.

Niall Leonard affirms: 'All through the story"not just at the gala"everybody is wearing masks. Christian wears a mask of the cold, calculating businessman, who's actually a damaged child inside. Jack wears a mask of the affable, lovable, well-adjusted guy, when, in point of fact, he is anything but. And Ana wears a mask of an innocent ingénue, who's really got her own concealed desires that become revealed in the course of the story."



Across the board, the performers' joy at their party finery was in no way concealed. Harden exclaims, 'Cleavage! My gown has one word"cleavage. I could not look at the picture of it without thinking, -Oh my God! Is there a face somewhere?'

It's phenomenal." Cunliffe's design was built by designer/draper John Hayles of Universal (whose creations have been seen in films and on the red carpet prior to the Oscars®) using brocade cloth shipped from New York to Los Angeles"Harden's first fitting was Skyped to filmmakers in Vancouver.

The gown created for Ana is by French fashion designer Monique Lhuillier in collaboration with Cunliffe, who recounts, 'Monique makes fabulous satin 1930s-inspired dresses. I very much wanted that old Hollywood feel for this dress. I put together a research folder of my ideas"Dakota also had some images that we again shared"and sent these all off to Monique, who sent me back sketches. I wanted Ana to be this beautiful siren of simplicity in the midst of a visually sumptuous scene"also keeping her minimal, but still with enough presence to move among those other people."

Culling images from Hollywood musicals of the 1930s, Cunliffe also came to the decision to include a cape"'a feather one, but not too heavy"I wanted it to be like a little cloud that accompanied her." With a lot of trading of ideas back and forth, Lhuillier wound up exceeding expectation. Per Cunliffe: 'It came in very much at the last minute, because it was a huge endeavor of handiwork. Every single feather in that cape had to be sewn on by someone by hand. Ana wears it as she enters the ball"she leaves it at the dinner table, but it gets her into this very intense scene with a little bit more to it."

The team began to tackle the large task of outfitting the 250 extras by procuring period rentals from the costume houses of Tirelli (in Rome) and Malibar (in Toronto), but these were later returned, when it was felt that the party was starting to look too much like an 18th century theater piece. To achieve the more desired look of 'a real, over-the-top masquerade ball," it was decided to mix in some costume pieces along with formal party wear, with some guests sporting 1980s couture ('much more extreme than our current tastes," comments the designer).

The leading men add austerity by being covered in designer evening wear (e.g. Dornan sports Burberry, Andrew Airlie as Mr. Grey in Zegna). And everyone is masked, naturally.

Through a Darker Glass: Shooting the Story

'Darker was, in some ways, daunting at first, because originally this project was one thing and now it's taken on a different form," reveals Dakota Johnson. 'The person who's the puppeteer is different. There are a lot of different people involved. I thought it would be alarming, but it's been wonderful. James Foley is a great director and he has such trust in his cast members that it has instilled a sort of freedom, and that's lovely. He knows what he wants, and he knows how to get it. On top of that, he is a nice person who's great to be around"and the set had this wonderful, mellow vibe because of that."

But for Jamie Dornan, there was an issue with the director. 'Jamie Foley, the director. Name confusion, right? So I came up with calling Jamie Foley, -Jamie Foley.' Our first assistant director Paul Barry said, -Yeah, sure, 100-per-cent. Don't worry. That's what we'll do. We'll call him -Foley.' -Jamie' will be exclusive to you, Jamie Foley. Not to worry…' It didn't even last 10 minutes. It happened all the way through filming. Someone would shout, -Jamie,' and I would turn around. You know what? It was never me. They never seemed to want me," the actor laughs.

There was, of course, another James Foley involved…E L James herself, known by all simply as Erika. Her near-daily presence on the set was inestimable as the never-ending resource on all things Fifty Shades. Dana Brunetti admits, 'She spent more time on the set than Mike and I did as a producer, and what's more, she's the source. To have her watching every frame being shot, always available to answer questions or step in and say, -That's not right, it should be this way,' or -Why don't we try that,' just invaluable. I have worked on book adaptations in the past, with the author in another state, or another country, it's not nearly like it is having the author actually on the set."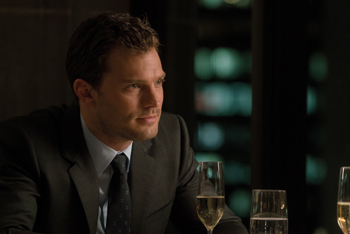 With her 'author" hat squarely on her head, E L James reasserts: 'All of the -Fifty Shades' books are romance books, full stop"they should be, and hopefully will be, romantic films. In this one, we discover more, go deeper, and there's also the first hint of Christian's old life, with that coming back and infecting the couple as they try to get it together. That's one of the reasons why it's darker, because there are these threats in the wings that come in to destabilise what should be a happy romance."

'Christian's just a bag of weird secrets," Dakota Johnson surmises. 'In order for them to make it work, Ana has issued an ultimatum that he needs to explain himself and his behavior to her"when that happens, it breaks her heart. She wanted to, needed to know, but at that point, there's very little she can do to make it go away. But she continues to love him with the knowledge of how he's come to be the way he is."

The common word out of everyone's mouth, 'depth," also applies to the aloof and intriguing Mr. Grey, whose early familial damage is spelled out in Darker. The author relates, 'It's a very difficult, complicated, psychological subject, the damage suffered at the hands of a parent or loved one. But I had an extraordinary note from the head of an adult trauma unit for an American hospital"she explained how in Christian's story, I'd managed to hit all of the psychological notes that would be present in someone who had suffered trauma as a child and then as an adolescent, which Christian did meeting Elena, and how convincingly that had come through in all of the books. I was honored, and very aware to bring that to these films."

For those involved in the production, creating and capturing that journey on film meant that there were 103 shooting days for both Darker and Freed (twice the usual schedule of an average, large-budget film)…granted, at the end, they'd have the footage for both films. But the marathon shoot had to be taken into account on every level. Marcus Viscidi comments, 'We were always conscious of the schedule, and we always aimed to not have massively long days. My take on it was that we needed to treat the performers in a way that not only would they survive the experience, but their performances would be elevated because of it."

For her part, Dakota Johnson says, 'The cool thing about being there for this long, a lot of the cast members go and come back, like a normal family or group of friends"people come and go. But also by getting to know them as people better, there is more of a depth onscreen with our characters' relationships."

Principal photography was divided between the titles, with 42 days for Darker, 44 days for Freed and 17 where scenes from both films would be shot on the same day. Shooting did not take place chronologically"although an effort was made to shoot in sequence as much as possible"but in order to maximize time, resources and finances…with one exception. The more heated scenes between Ana and Christian, a majority of which were to take place in the Red Room, were pushed to the end of the schedules (a practice put in place during Fifty Shades of Grey).

As the head, directing all of this back-and-forth traffic, Foley had his hands full, not just with the coordination of the hundreds of collaborators working to create the films, but on a smaller scale, helping the performers keep their character arcs well mapped in order to have the exact mindset called for in every scene.

Dana Brunetti addresses this when he says, 'It got very confusing, with shooting a scene from Freed one day, and then the next day"or, in some cases, later in the same day"there would be a scene from Darker. There was always a going back and forth through that"actors would play a scene, and then be called to create a scene that took place, in the story, weeks before. It's even hard for me to talk about it here, because in my head, I'm thinking, -Wait, did that happen in Freed, or in Darker?' We did that a lot from day to day. And James"with all of his practice from House of Cards"really understood that and steered it all."

Harden reflects on perhaps some of James Foley's most subtle tasks when she offers, 'James Foley and I talked about the fact that there are a thousand emotional choices that people can connect to on a realistic level, but what we're creating here is a fantasy world, so there's a delicate balance here, and we have to work at figuring out what to do exactly. What is too much? What is not enough? What is the right balance here? Where does Goldilocks live?"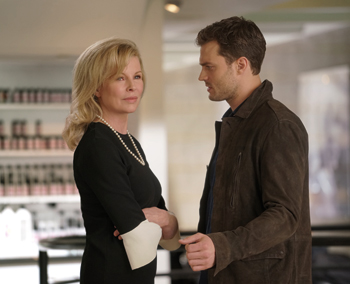 Production once again returned to Vancouver, which proffered the locations already established as being tied to the characters in the first film, as well as weather of a changeable nature…considered a boon. Viscidi comments, 'The weather is temperamental, to say the least, and it actually made sense for us. For instance, we were able to film at the SIP offices for Darker, when the weather was overcast and rainy, which worked for the suspense edge to the story. Then, we returned later when it was sunnier, in the summer, for portions of Freed, which gave us a totally different tone. It created problems with our schedule, but overall, it was very effective and it was the right decision."

Principal photography commenced on February 16, 2016, at a third floor of a small office building serving as the SIP offices"the quirky space's visible freight elevator was made to vanish behind some Coates/Loucks magic. Next, shooting took place at an active psychiatric hospital, where teams created the emergency room in which Christian, as a 4-year-old, first meets his soon-to-be adoptive mother, Dr. Grace Trevelyan Grey. A grove of trees on the grounds was utilized by designer Coates and unit photographer Doane Gregory to shoot stills of Dakota, which were re-purposed into pieces in José's first gallery show.

The lively arts, shopping and nighttime district Gastown provided exteriors to the SIP offices, as well as the favorite watering hole to the SIP staffers, Lori's Bar (a re-dressed London Pub). Later, production returned to the Powell Street apartment that audiences know as Anastasia's (from Fifty Shades of Grey).

Throughout filming, production would come back to one of two soundstage facilities in the Vancouver area"Canadian Motion Picture Park in nearby Burnaby, and North Shore Studios"which housed the sets for the entirety of Christian's penthouse apartment. Three stages at North Shore were filled with bedroom, bathroom, closet, gym, library, study, kitchen, living room, wine cellar, dining room and Ana's closet/dressing room sets, while the Red Room was constructed at CMPP.

When time came for the gallery sequence"when Christian first approaches Ana after their break-up at the end of the first film"production landed at the Yaletown Roundhouse, a community arts and recreation center of both architectural and historical significance to Vancouver. The Roundhouse was originally comprised of a group of buildings, constructed to store and repair the steam locomotives of the day, with the first part of the original structure dating to 1888. After diesel engines superseded steam, the structures were gradually abandoned. First restored and renovated for the 1986 World Exposition, the rezoned property was later turned over to the Vancouver Board of Parks and Recreation in March, 1997. In addition to the blow-ups of the -candid' shots of Ana (made into aluminum prints, which added impact and a glowing effect), some of Gregory's personal portfolio shots were also printed and hung on the wall as José's.

To add to Dakota Johnson's element of surprise when she comes upon the pictures of herself, 'We went to great lengths to keep her from seeing these images until the night we shot the scene," remembers Gregory. To add to the ambience at the exhibition, Gregory had previously named all of -José's'/his photos expressly for production, and these titles were displayed on gallery tags next to the shots.

After more soundstage shooting, production utilized an upscale salon on the trendy South Granville strip"originally designed by Vancouver's renowned architect, Arthur Erickson"as Esclava, the salon co-owned by Christian and Elena. The buzz about this location hosting the first scenes to be shot with Kim Basinger led to production taking a few extra precautions. Viscidi reveals: 'With Kim, we were particularly careful"we set up a situation where we made sure that coming and going from her trailer, crowds gathered would either miss her completely or, at least, they wouldn't be able to see her -look.' It wasn't like we didn't want to reveal that she was in the film, we just wanted to time when the images of her as Elena would hit."

With news of filming having readily made it to the legion of Fifty Shades/E L James fans, filmmakers were prescient in their extra efforts to retain secrecy vis-à-vis the movies themselves. Throughout filming, fans were consistent in their attendance at location shooting"mostly Canadian, with more than a few from other countries around the globe, some had even planned their vacations around being in Vancouver during production.

Production next sat down for the back-to-back filming of both Christian's intimate family birthday party and the first shots of the pageantry of the masquerade gala. The same locations previously visited in Fifty Shades of Grey"a combination of the two stately historic homes known as Casa Mia and Rio Vista"created once again the interior and exterior spaces of the Grey mansion.

It is during the birthday party sequence that Ana violently reacts to the presence of Elena Lincoln"and shooting the scene would require special preparation from Johnson, particularly, with the good-hearted participation of one producer. Viscidi recounts, 'Throwing a drink in someone's face"and doing it safely"it's not an easy thing. We started with practicing using an empty glass. Then, Dakota and I moved outside with a glass"with water in it, but I wish it had been vodka"and she threw it in my face until we had it down. That's how we choreographed it before subjecting Kim to it in front of a camera."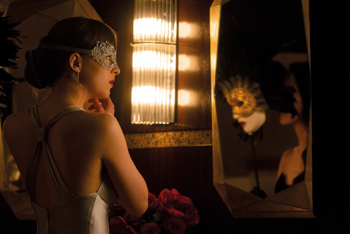 Up next were the first scenes at the charity gala, which is held in a tent/marquee on the property behind the Grey mansion"on paper, that is. Brunetti explains: 'We wanted to go back to the original homes where we previously filmed, which was great, except for the fact that Casa Mia didn't have an extensive backyard that could accommodate a masquerade ball. Also, we wanted to make sure the house and the ball connected to each other. So, we filmed the front of the mansion"with the valet, cars arriving and the guests milling about"and inside the house. Then, we went out the back door to an area where we created the -entrance' of the masquerade ball tent"but we still couldn't put 200 guests back there. Instead, we set up our fire-eaters, jugglers and costumed greeters along the red carpet walkway leading to the tent, filmed guests coming in, then cut. We continued filming at the Convention Centre, about a month later, on the full interior set."

Throughout filming of Darker and Freed, cinematographer John Schwartzman and director Foley consciously adopted a style of lighting that would support camera operation that moved and floated around the performers. 'The movement of the camera itself adds to the suspense and the drama. It also injects an element of danger"that something is looming over these characters," supplies Brunetti.

All aboard"filming followed around and onboard the 125-foot luxury yacht Kaori, which doubled for Christian's vessel, Grace. Originally built in 1992 and totally refitted in 2006, with an exterior by C.W. Paine Yacht Design, Inc. and interior by Jane Plachter, the -Grace' acts as a safe-house when Christian detects that Leila may be a threatening presence. The Vancouver Rowing Club stood in for the marina. A maximum of 30 film crew were allowed onboard for shooting the sailing scenes, with 6 supports boats in tow all the while. Overhead coverage was also shot from an aerial unit. (Later, more romantic scenes of the couple below deck on the Grace would be shot on replica sets built on the stages at CMPP"on a very closed set.)

More 'adventurous" filming came next, with the scenes of Christian piloting the Grey Enterprises chopper"in actuality an Airbus H130, worth upwards of $3-million"with Robinne Lee aboard as COO Ros Bailey, en route to meetings in Portland. Shooting involved both green-screen work and location (unfortunately, outside in the 84ºF weather, in a field near the soundstages in Burnaby"luckily, E L James organized an ice-cream truck to help the cast and crew deal with the heat).

The warm weather actually benefitted a few days later, when footage of Mumford and Grimes, a.k.a. a Caribbean vacationing Kate and Elliot, was captured via iPhone…in a makeshift beach patch in a field adjacent to Boundary Bay Airport, with palms, sand and hammock providing the sun-drenched day with tropical flair.

More than two-thirds' of the way into shooting, time finally came for the completion of the masquerade ball sequence, inside the -tent' inside the Convention Centre. Nelson Coates remembers, 'We had filmed the build-up pieces about a month before, and then, we were going with the full event. To finally see what had taken around 6 months of thinking and planning come to life"all of us were incredibly excited. You always hope your work will help elevate performance"I had grips and electrics running up to me, saying, -This is really cool…' The night before filming, we were outside the tent, and I heard people yelling for me to come inside, that the director wanted me. So I ran in there, and Foley says, -I don't know… we're going to have to start all over,' and he bursts out laughing. Then he said, -This is so pretty, so amazing, it's great!' That was really gratifying."

Adding yet another layer to the feel of a luxurious event in a magical setting, production secured the services of recording artist José James and his band, to serve as the gala entertainment. Viscidi relates, 'He's the perfect crooner, with the perfect voice to embody the Frank Sinatra version of the Cole Porter standard, -I've Got You Under My Skin.' The day before shooting, we set up a pre-record…in Los Angeles at Capitol Records, where Frank had signed in the early -50s and started recording those amazing arrangements by Nelson Riddle, including -I've Got You Under My Skin.' So, not only was José blown away by that, we were also able to bring in the original microphone Sinatra sang the song with. He almost couldn't sing, he was so taken aback. But we laid it down, and after a quick plane trip, he was lip-syncing it on this amazing set the next evening."

After 98 days of photography, production wrapped on Monday, July 4, 2016.


Fifty Shades Darker
Release Date: February 9th, 2017