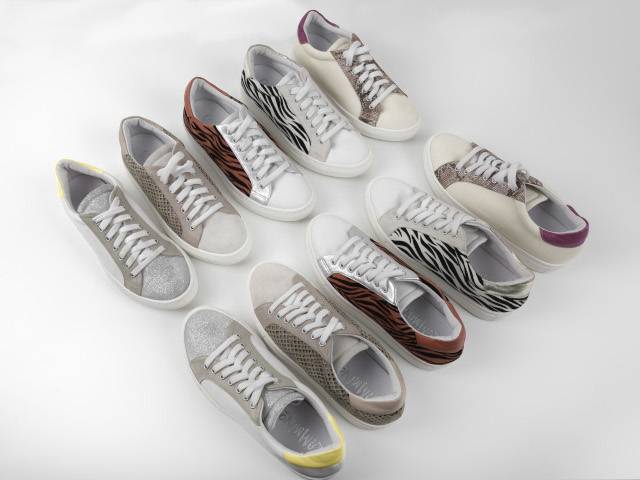 Designed in Melbourne and handmade by Italian artisan shoemakers.

Cammino handmade Italian leather flats have expanded upon their foldable ballet flat collection with a long-awaited sneaker collection.

Six new styles that combine fresh designs, high-quality materials, and Italian craftsmanship.

Each pair has a crisp white base with colours and textures that pop and contrast.

Katrina Verso is the Melbourne shoe designer who designs and curates handmade Italian shoes. The shoes are created by a 3rd generation family of artisan shoemakers in Le Marche, Italy. The shoemaker's techniques are passed down through the generations.

Katrina says: "We have created these sneakers to expand our much-loved flat shoe range and give busy women new alternatives to high heels that don't compromise style.

We are dedicated to supporting the artisan trade of traditional shoemaking in Italy. Fair work conditions and celebrating an ancient art. Each shoe is made by hand using age-old techniques ensuring a lasting quality shoe.

We have carved out a position of affordable luxury by selling direct to consumers online rather than wholesaling. This alleviates the much larger mark-up other Italian-made shoe brands require.

Our designs an eclectic mix of bold patterned prints, vibrant colour all crafted from exquisite quality leather and suede. We are also starting to customise shoes for brands and customers."

Each pair of Cammino sneakers is cut and sewn by hand. Skilled Italian craftsmen cut 22 pairs per day. Cammino follows a slow fashion model and ensures that there is no mass production and no mass waste.

Katrina adds: "We produce in small quantities that sell out quickly. with a focus on sustainability rather than overproduction which ends up in landfill."