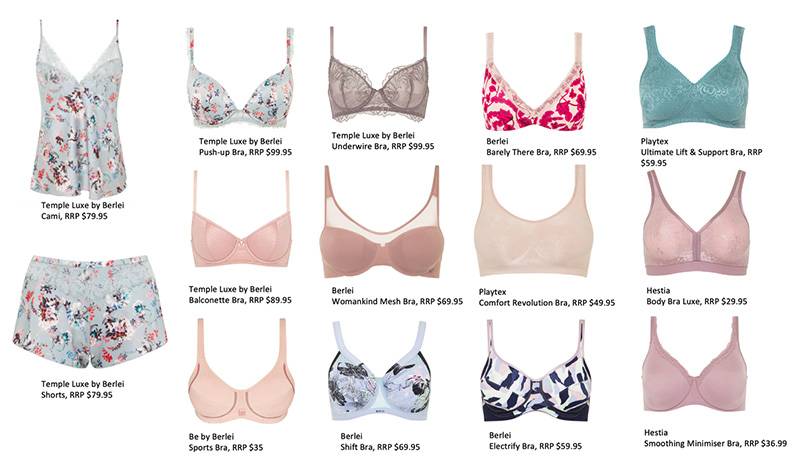 With Mother's Day around the corner, check out these top selling bras across intimates brands – Berlei, Temple Luxe by Berlei, Be by Berlei, Playtex & Hestia.

Berlei have over 100 years of innovation, style and perfect fit knowledge so you can be sure you are getting right fit for your body. With great styles, colours to suit the most practical women, sporting enthusiasts and fashionistas, rest assured there is a bra for you.
Admittedly I'm on the practrical spectrum, which means it's the fit that matters for me, and Berlei have me covered, literally. Plus with a little help from the Berlei team, they are edging me out of my 'boring' mode which adds some spring to this mum's step.
Not sure what to buy mum this year, a Berlei bra she'll appreciated everyday....