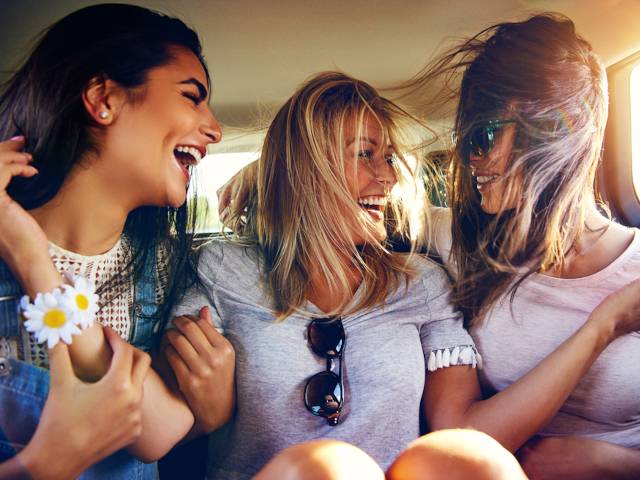 How to Plan The Ultimate Budget-Friendly Getaway With Your Girlfriends
Ideas, planning tips and more!

As borders open and restrictions start to ease, it's time to start planning a budget-friendly getaway with your girlfriends. Whether it's a weekend in the Hunter Valley, a week exploring Tasmania, there's so much to offer in our backyard.

Since you're probably a bit rusty when it comes to planning a trip, we've come up with a few ideas of where to go, how to make it cost-friendly, including guaranteed pricing for transportation with 13Cabs, and tricks to make sure it runs as smooth as possible.

Here are five ways to make sure your girls getaway goes off without a hitch:

Visit somewhere new. When it comes to planning a getaway, it can be easier to choose what you already all know. If you give yourself plenty of time to plan, decide on somewhere new you and your girlfriends can all see together. Depending on how long you have, your budget and the border restrictions, consider places like Uluru, Tasmania, Whitsundays or a weekend in the Barossa Valley.

Plan ahead. When you're thinking about planning a girls getaway, give yourself plenty of time to book a weekend that works for everyone. Last-minute trips with conflicting schedules and budgets just don't work. By planning ahead, you can book day trips, budget correctly and make sure that everyone can make it. It also allows for some breathing room if there are any cancellations due to a change in Covid-19 restrictions.

Set a budget. Consider what everyone can afford because there's nothing worse than feeling like you have to commit even though it's over budget. Don't forget the small details like food and transportation. Consider the 13cabs app available across Australia for all your transportation needs. It now comes with a price guarantee, so the price quoted when you book is the price you'll get and they never surge! It's like having your very own Driver that can get you wherever you need to go safely and with luxury comfort.

Consider what everyone needs. Before booking your getaway, consider what kind of trip everyone needs. Is it complete silence at a rejuvenating spa? The opportunity to burn off some steam on a winery tour? Or some adventure at a remote retreat? With Australia as your oyster, the options are limitless. If you decide to fly somewhere or need a designated driver, consider transportation to make every aspect of your trip as smooth as possible. Planning transport with 13cabs and their accredited Drivers is the perfect option to get your girls around safely and on budget.

Don't hesitate. Planning a trip for your girlfriends can be overwhelming, and more often than not, it can quickly become just an idea. So make this time different and don't hesitate to book. While life can come at you from all angles, setting some time aside to spend with your girlfriends is always good for the soul and will always end with cherished memories. So select a date, a location, a budget and get travelling.

To make your girls getaway extra perfect, stick to your budget, so everyone is stress-free and don't forget the small details like transportation to keep everyone safe. Consider the 13cabs app when planning your getaway. You'll receive guaranteed pricing on all your transportation needs and a dedicated Driver to get you wherever you need to go.