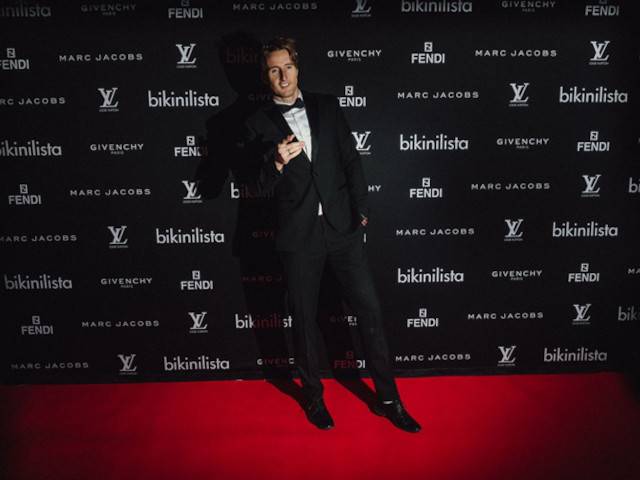 Luxury Bikinis for Luxury Women
The search for the perfect bikini is a task that keeps us women busy before the bikini season even starts. In 2022, it will be easier than ever before to find the perfect bikini. Why? Because Bikinilista offers an incredibly wide range of gorgeous bikinis in all the colors and shapes we´ve been dreaming of. The high-quality swimsuits, which come from Italy, are as luxurious as it gets with swim wear. They´ll make women not just feel comfortable at the waterfront, but like real Italian Bellissimas.

Bikinilista – the Luxury Bikini Brand from Italy
Fashionistas know that the Italian fashion industry has always been playing in the top league when it comes to design and quality. Bikinilista, a fast-growing bikini brand from Italy, lives up to that standard. Women from over 86 countries in the world have the possibility to order the beautiful luxury bikinis and accessories online. Thanks to express shipping, it doesn't take long until the lovingly packaged luxury items arrive. If your next trip to the ocean is already planned, you most certainly still get the chance to take your brand new Bikinilista bikini with you.

The Italian luxury bikini brand doesn´t only offer the most gorgeous bikinis, but also other high-end products for the summer season to complete your look. Sunglasses, cover-ups and beach towels shouldn´t miss in your beach bag.

Bikini Trends 2022
2022 is going to be an amazing year for fashion lovers. As this year´s bikini trends vary between plain and flamboyant, you will be able to find the perfect bikini. So - what exactly can you expect from the 2022 bikini trends?

Striking designs with colorful patterns, floral prints and color blocking will make your sun-kissed skin shine at the waterfront. If you prefer scrunches and ruffles, you´ll also be rocking trending bikini designs that playfully flatter your curves. But there are also bikini trends for the athletic luxury women among you: Sporty swimsuits that support you in all the right places while offering enough freedom of movement are a great choice this summer. To some women, real luxury means looking as sophisticated and classy as they can. Good for you that high-waisted bikini bottoms will be in demand, too.

High Quality Fabrics from Italy
If you´re into high-quality fabrics that softly cover your skin feeling all natural while looking great, Italian fashion should be on your list. Italy has always been famous for its good hand with luxury items. Bikinilista, which happens to be a partner brand of one of the most famous luxury brands, doesn´t only live up to Italian fashion standards, but even interprets them in a very modern and international way.

Designer Sunglasses
Even though looking good at the beach is a priority, you shouldn´t forget about your health. Sunshine can harm your eyes, especially here in Australia, where the sun is so very strong. Sunglasses are therefore a must for everybody. Fashionistas don´t have issues with that fact, as shades happen to be cool accessories that add a little extra-wow to any outfit.

Bikinilista knows all about Bellissimas, who have the big picture in mind: High-quality sunglasses that match the style of your brand-new bikini are something that really makes us look forward to the upcoming summer season. Why not complete your beach outfit with a luxury cover-up that will make you the eye-catcher at the beach club?

Fashionable Must-Have – Not Only for the Summer
Bikinilista is not only a summer brand. There are many opportunities to take your bikini out in the winter, too. Maybe even during your next dream vacation to some far-away country? Swimsuits and summer accessories are key pieces that your wardrobe shouldn´t lack. And a real luxury woman should definitely choose her fashion must-haves wisely. Everyone knows the "big brands" in the fashion industry. By wearing Bikinilista bikinis for fashionistas at the beach and on your social media, you´ll become a real trendsetter. And is there anything better a real luxury goddess can achieve?