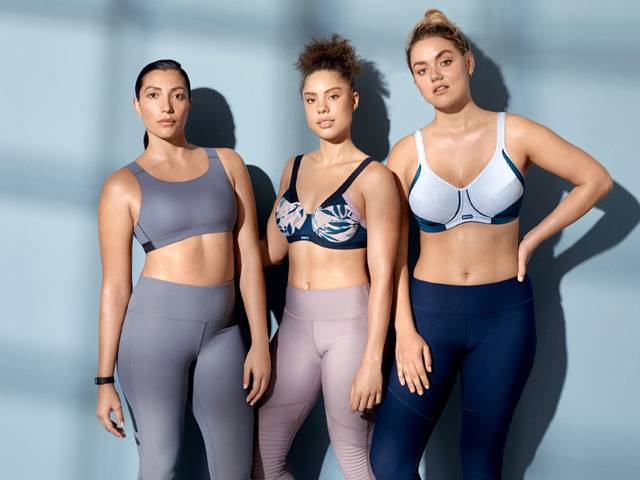 Did you know that a staggering 40% of Australian women don't wear a sports bra while exercising? And 76% of women who are wearing sport bras are wearing the same one regardless of what sport they're playing? And that even a B-cup can bounce up to 8cm without the right support?* "Ouch" right?!

Berlei has launched its new Spring Summer Sports range that aim to take care of and support all boobs, for all activities.

We know boobs move differently during sport, so our Sports Bras offer single breast encapsulation to treat each breast differently. They don't compress like crop tops do, they encapsulate, giving you more freedom, comfort and confidence to move. And Berlei Sports bras are designed with custom-sizing in mind, so rather than choosing a S, M or L, you can choose your cup and band size so it's specific to you.

The new collection has been perfectly engineered to combine function, fashion, comfort and support so you can focus on your moves, not how your boobs are moving. Berlei Sports bras are the only sports bra brand tested, approved and endorsed by the Australian Institute of Sport, and has been the sporting equipment of choice of Serena Williams since her mum discovered them in a store when she was here playing in the Australian Open. So if you're interested in giving our bras a run (pardon the pun!) you're in legendary company.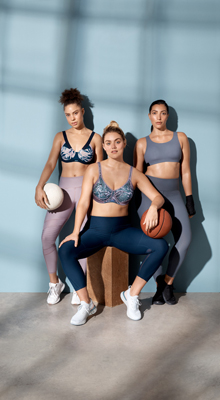 Review: I used to be one of the 40% of Australian women who didn't wear a proper sports bra whilst exercising... and one day enough was enough. The first 'real' (not a cute crop top) sports bra I bought was from Berlei and I've never looked back, the brand has incredible quality bras especially in their sports range. These bras are made for all sports, especially high intensity as they not only support you, they don't hold the smell of sweat.

I have a relatively small bust but need a supportive sports bra especially during PMS and Berlei delivers whether I'm at F45, yoga or boxing. My bestie is a netball superstar with a DD cup size and I know for a fact, she won't step foot on court without her Berlei bra. Plus if I haven't sold you, let me remind you Serena Williams loves them, too!
- Brooke Hunter

https://www.berlei.com.au/sport.html