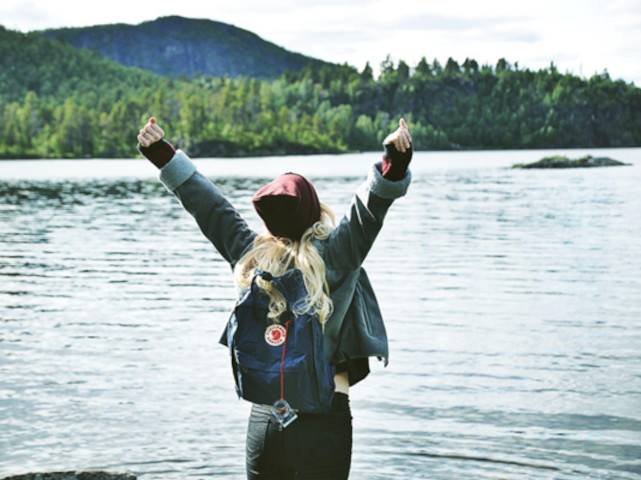 8 Tips For Women Travelling to Iceland
As Iceland's popularity with tourists continues to grow, more and more people are considering trips to the land of glaciers, geysers, hot springs, volcanoes, and elves. If you're one of these people but you happen to be female, you may have some additional considerations when booking your flights to Iceland. Nonetheless, it's important for you to know that Iceland has been named one of the top travel destinations in the world by the New York Times, and it's considered one of the safest countries to visit in terms of crime statistics. Yet, that doesn't mean you shouldn't take extra precautions as a woman travelling alone or with only other women.

1) Dress in layers
Iceland can get surprisingly warm in summer, with temperatures hovering around 70 degrees Fahrenheit. In winter, however, temperatures can dip well below freezing. Pack layers that you can peel off as conditions change, so you're prepared with whatever Mother Nature has in store. And don't worry"even if you forget your jacket one day, odds are a fellow traveller will lend you his or hers.

2) Invest in a good quality, waterproof jacket
The weather in Iceland can be unpredictable, so it's a good idea to pack a waterproof jacket. You'll need one that has a range of pockets, is breathable and is windproof so you don't feel like you're freezing when you're out exploring.

3) Opt for soft soled shoes/boots
The city of Reykjavik is home to a lot of cobblestone streets. If you're wearing shoes with hard soles, it's going to make walking around town pretty uncomfortable. And since you probably want your feet as comfortable as possible during your trip, it is suggested to choose a pair of soft soled shoes like tennis shoes or boots.

4) Hiking boots are a must
Even though it's a mostly mountainous country, hiking boots are not as essential in Iceland as they would be, say, in Patagonia. But if you're hiking above waterfalls or glaciers, you need something that can handle some wet terrain.

5) Good waterproof trousers are important
it's best not to wear shorts unless you have some heavy waterproof trousers to put on over them in case of showers. Packing a fold-up rain jacket can be handy too. Trousers are practical and comfortable, but don't worry if you prefer skirts or dresses, they can look great in Iceland too, however, just use them while doing activities such as shopping and whale watching in Iceland.

6) Wool socks are good
Wool socks will help keep your feet warm, as they wick moisture away from your skin and insulate it by trapping it in between fibres. Wool is a great material for hiking or any kind of cold-weather activity. If you want something breathable but don't want to give up warmth, wool makes a good compromise. Merino wool is especially good because it tends not to smell as much after long periods of wear.

7) Pack rainwear that covers your lower legs
You don't want to end up looking like a drowned rat, especially if you plan on exploring any of Iceland's famous waterfalls. It is recommended to get hiking pants with built-in raincoats. You can find these in a variety of styles"sometimes they have zippers and sometimes they have snaps. Pack at least one pair of each.
8) A small backpack is essential
As a woman, you don't want to be weighed down by your bag. Invest in a sturdy, high-quality backpack that will stand up to repeated use and heavy wear. Pack light: You don't want your luggage (and thus yourself) lugging around 20 pounds of toiletries or extra clothing when you could just as easily have carried a couple small bottles of shampoo and travel-sized clothes. You won't regret being minimalist on your trip to Iceland.