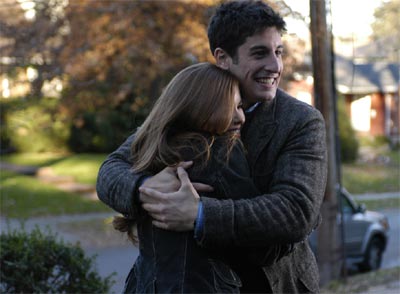 Starring: Jason Bigss, Isla Fisher
Rated: R for sexual content and some language.
Is it possible to look across a crowded room and find the person youre meant to spend the rest of your life with? Anderson (Jason Biggs) has given up on love following the end of his relationship with the perfect girl. Dared by his best friend (Michael Weston) to get back in the saddle during breakfast at a local diner, Anderson proposes to the first girl he sees: Katie (Isla Fisher), their waitress, who is looking to escape from a passionless future with her orthodontist boyfriend. Katie says yes, and Andersons life will never be the same.
From learning each others names to getting to know one another, moving in together and meeting the parents, Anderson and Katie throw aside the conventional rules of courtship in their accelerated pursuit of love at first sight. But through it all, love will find a way.
www.weddingdazethemovie.com